Back to selection
Indie Memphis: Not Just an Inclusion Rider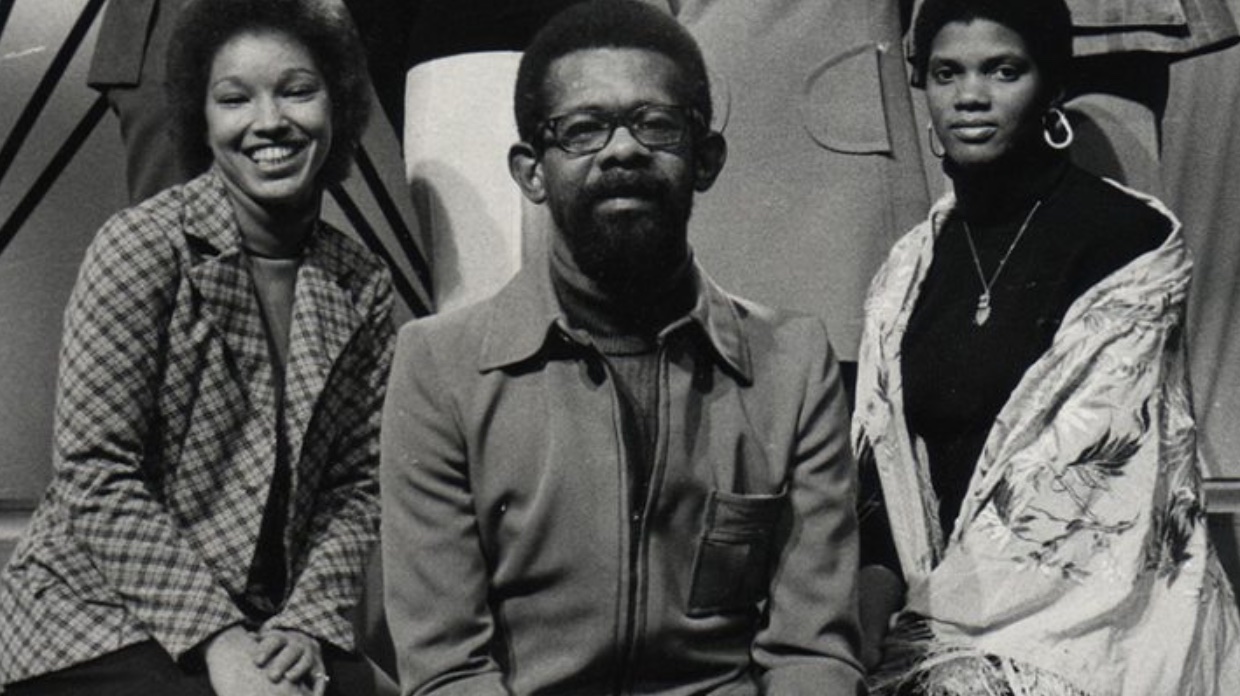 Mr. Soul!
In Jim Jarmusch's 1989 Mystery Train, two rock 'n' roll-loving Japanese teenagers arrive in Memphis, Tennessee, and make their way over to Sun Studio, the legendary recording studio once the stomping grounds for the likes of Johnny Cash, Carl Perkins, Jerry Lee Lewis, and, of course, Elvis Presley, who recorded his first song there at the age of 18. In part because of the faint replay of this scene that had lingered in my head for some years, I've long wanted to take the Sun tour, one of my many Memphis to-dos, which also included a bunch of famous barbecue spots (shout-out to Cozy Corner) and all the movies I wanted to see during Indie Memphis Film Festival (Nov. 1–5), which just wrapped its 21st year.
There aren't many cities like Memphis, so rich in musical history, and though I had landed in the Birthplace of Rock 'n' Roll for a film festival, the constant hum of the city could not be turned off. But Memphis, for all its joys, is also the city where Martin Luther King Jr. was assassinated, 50 years ago this past April, at the Lorraine Motel. Appropriately, then, the festival kicked off its opening night with a movie that couldn't be more fitting for the city's historical textures: Mr. Soul! (directed by Melissa Haizlip and Samuel D. Pollard), which would go on to win Best Sounds Feature. Mr. Soul! is a documentary about Ellis Haizlip, who created Soul!, the too-short lived, too-little known PBS series that ran from 1968–1973 and showcased an incredibly talented selection of black artists, including Stevie Wonder, Gladys Knight, Al Green, Sidney Poitier and James Baldwin. The show, which first aired in the fall of 1968, arrived in the wake of MLK's death, amidst protests, chaos, and racial divide (all of which is reminded via archival footage). By and for black people, Soul! was a near-revolutionary form of entertainment for the black community away from the overall degradation of everyday life in America.
Another highlight of the festival was the also Memphis-fitting If Beale Street Could Talk, Barry Jenkins's follow-up to his Best Picture-winning Moonlight. Jenkins's adaptation of James Baldwin's book takes place in Harlem, but the title is a reference to a W.C. Handy song called "Beale Street Blues," which, of course, takes its name from the famed Memphis street nicknamed "Home of the Blues." I had made sure to walk down this street just a couple days before the film's Memphis premiere—the blues club-filled street was strangely serene, almost more like a movie set than a bumping tourist spot. The Oscar hopeful Beale Street, which played to a sold out audience at the Memphis multiplex Malco Studio on the Square, also showcased the capacity for black life—how hope and love can still exist in the face of racial injustice, namely the false accusation and incarceration of a young man named Fonny (Stephan James), helpless victim to a racist white cop, and Fonny's pregnant fiancée, Tish (breakout new star KiKi Layne), left with the dooming possibility of single motherhood while the love of her life is behind bars for a crime he did not commit. Colored in breathtaking blue and yellows, and decaying prison greens, Jenkins's melodrama is a stunning example of how lightness can exist and be portrayed without necessarily making light of a tragic situation. The comforting words of Regina King, who plays Tish's mom, ring loud and clear: "Love brought you here. If you trusted love this far, don't panic now. Trust it all the way."
But it wasn't just Memphian offerings that filled out this year's festival. The festival's admirably broad spectrum of programming was due in large part to its new Senior Programmer, Miriam Bale, also a noted film critic. During the awards ceremony it was announced that Bale would be promoted to Artistic Director of Indie Memphis, and that night she said something about what makes Indie Memphis so special: "When there's enough diversity, you don't have to worry about diversity. You can focus on art!" I've often been to events and festivals where "diversity" has become an empty shell of a word, with films programmed as more of an inclusion rider than anything else. Indie Memphis did not feel like an inclusion rider festival, but rather a well-curated collection from a trusted tastemaker, and yet the pickings were as diverse as they come.
I thought about another scene in Mystery Train: when the teenage Japanese couple argue about who is the real king. The girl argues Elvis Presley, the boy prefers Carl Perkins. They go back and forth, "Elvis Presley." "Carl Perkins." "Elvis Presley." "Carl Perkins." Arguably, these two crooners are not that different. But at Indie Memphis, two cinephiles could be hanging out in Memphis, arguing about which of their favorites' screenings to catch: "Boots Riley." "Hong Sang-soo." "Boots Riley." "Hong Sang-soo." Riley, who had directed Sorry to Bother You, was in attendance at the fest and presented the keynote address for the Black Creators Forum. Hong, the prolific South Korean filmmaker (and a personal favorite of mine) was the subject of a mini recent retrospective. Four of his films (Grass, Claire's Camera, The Day After, and On the Beach at Night Alone) all released in the past two years, screened in a theater that would otherwise never play Hong films. Hong may have gained international acclaim among film lovers but stateside, his films only release to very limited New York or L.A. crowds; I would have loved to hear what an uninitiated Memphis resident thought of any of the Hong movies.
Though many of the films on the Indie Memphis lineup had hit the festival circuit before, and some even already released in theaters (including some of the best documentaries I've seen this year, such as Khalik Allah's intimate, artful Black Mother, RaMell Ross's Hale County This Morning, This Evening, and Leilah Weinraub's Shakedown), the festival also had a handful of world premieres to offer. Two of note were Graham L. Carter's Shoot the Moon Right Between the Eyes, a John Prine musical that starts off as a con comedy and unfolds into, I think, a beautiful, tender romance (disclaimer: the filmmaker is my boyfriend), and Michael Bilandic's Jobe'z World, a hilarious and wacky NYC nightlife film starring a roller-blading weirdo protagonist that got the laughs going during its late-night premiere. My favorite discovery from the festival was not a world premiere (I had missed it at both TIFF and NYFF and finally caught it at Memphis), but it did exist on a similar wavelength of tenderness and wackiness of the aforementioned two films. That film would be Diamantino, a Portuguese comedy from directors Gabriel Abrantes and Daniel Schmidt, and it sounds outright ridiculous the more you try to explain the plot, which includes a soccer superstar, giant puppies, hormonal schemes, and fake adoptions. It's wild and inventive and maybe better the less you know about it (my only advice is run, don't walk, when Kino Lorber releases it early next year), and it perfectly captured what I loved about the spirit of Indie Memphis: that you could just walk into a movie, not even knowing much about it, and leave totally enamored.