Back to selection
Behind the Scenes of a Car Chase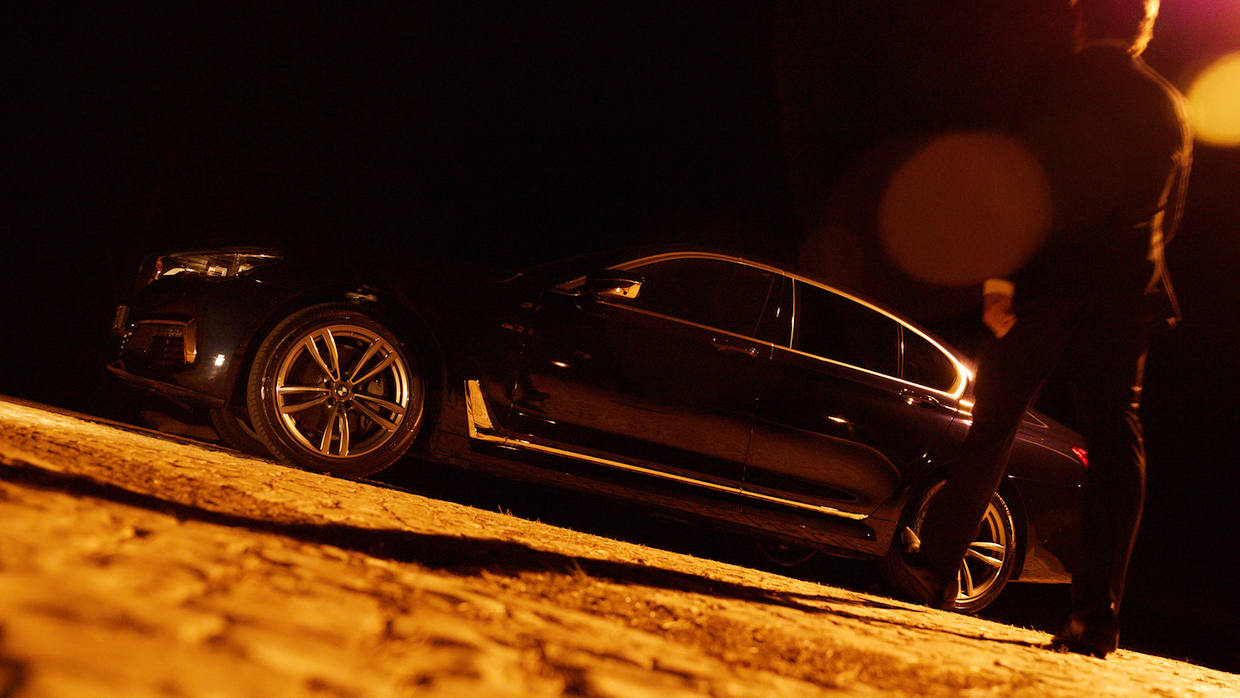 Part Deux: The Chase
Action director Lawrence Ribeiro has appeared in Filmmaker's pages before, writing about pre-viz'ing a fight scene and stunt training. Recently he has been directing a series of car chase short films, with the latest, Part Deux: The Chase, racking up 1.5 million views on YouTube. As he writes, these days he's "working to expand Action Realism with upcoming projects that marry speed and movement with legendary talents in music and sound." Here, in a conversation submitted by production company Art & Action Productions, he answers questions about the film, which can also be watched below.
What was the purpose behind making The Chase series, an indie car chase series of short films? Congratulations on over a million views online. 
I made Part Deux: The Chase, the second in a series, to showcase what a small, efficient team could create in action and stunts. Think how the Navy Seals or SAS operate. We move as one: every person is hand-picked, skills are overlapping. We move fast onto each scene as quickly as we can. It proves a more effective execution than the current bloated model. This is something that can be applied to indie and studio films, commercials, and branded content.
What's the key to putting an efficient team together? 
Experienced stunt performers operate on a basis of needing two takes or less. If we do more…that's on me, the director. That's the difference between a stunt performer and a seasoned professional driver / rider. The stunt performer has the experience to get the shot by always looking for the camera, plus they're highly adept in adapting to a car, bike, or other things, very fast.
How do the camera and lighting setups work with such a small team? 
I chose a prosumer camera with a RAW option, so I could max out every pixel. A lot of time was spent finding the right camera with the handheld option as the camera was light. Also, location scouting was dictated by the look. You see, we could light the car chase sequences using street lamps. Southern Europe has this great aesthetic that has a Bourne or Bond feel. The big budget films use a different approach, e.g. what Tarantino did on Once Upon A Time in Hollywood by closing off the freeway and lighting it with Condors. On Fast 6, they illuminated the offices in the buildings and then they drove between the buildings. Both of those are very expensive options.
What else did you do to maximize the value of a leanly budgeted car chase? 
I had the sound design in my head before I even started shooting. I was lucky to attract Mark Mangini, a Sound Designer who won the Oscar for Dune and Mad Max: Fury Road, and who more importantly is a car nut and a fantastic communicator. He liked what I was selling. In the end, it's what I would call a perfect collaboration. Music licensing was a nightmare so having the sound designer as a resource / collaborator was a blessing and we were able to get everything out of the sound design. Until I get a proper budget for music, my goal is to create a sonic experience that the audience can "listen" to over and over…with the marriage of sound design and music. It's a dance for the senses.
The sound dictated a bit of the editing, meaning it created an ebb and flow of shots using the energy of the shot. Having spent time with the great editor Rick Pearson and the late Doug Trumbull, I really knew the science of time, and I worked on the art of it, by way of the Action Design. In other words, when shooting, I see the edit. This is something I'm still working on advancing…
Where do you see this work advancing next? 
My strengths and interests lie in exploring the sound and music of the piece. That is where I spend a lot of time to have the imagery match the sound. If the harmonics match, it penetrates the soul. We have created a generation of people who watch "content" but don't know filmmaking. I won't settle for mediocrity.
What's the last chapter in the trilogy?
Maybe switch to motorbikes or a car chase in Asia… I sponsored a young rider in the Isle of Man TT this year so I'm looking at what I can do to develop the future.