Back to selection
BendFilm Festival 2023: What Filmmakers Need to Know Before Applying to Film Festivals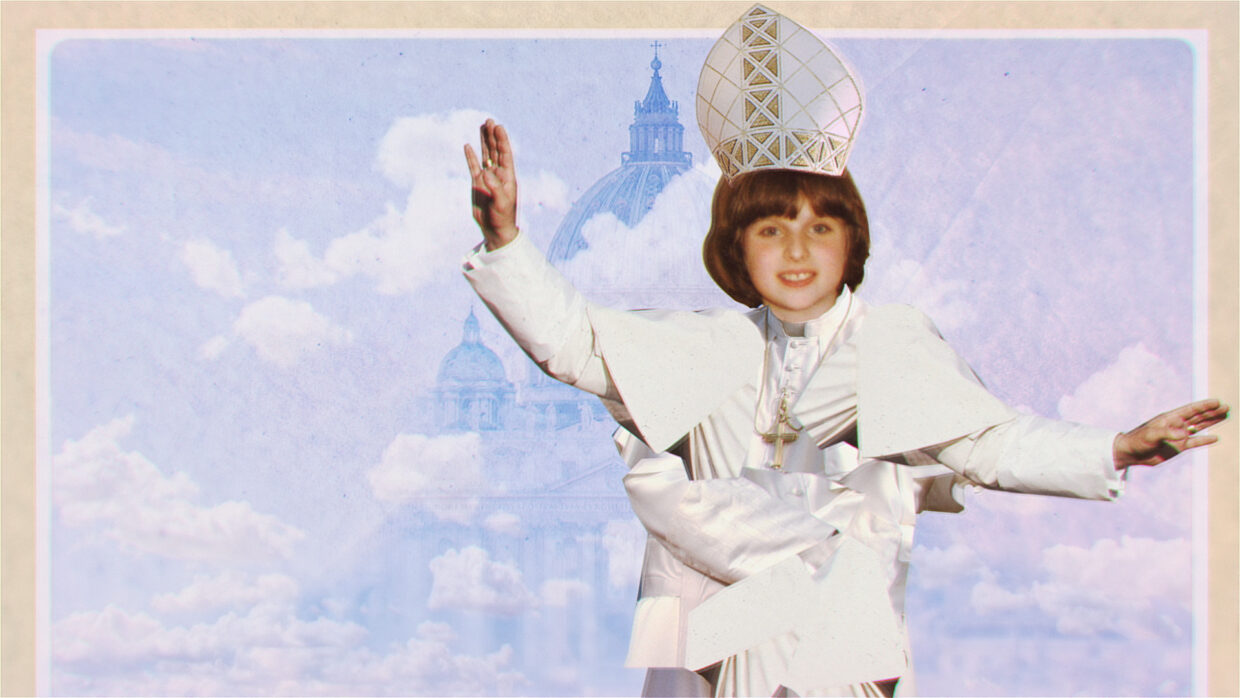 Anima: My Father's Dresses
If there's one thing that indie filmmakers, especially first-timers, can generally agree on, it's that applying to film festivals can be a mystifying process. What type of films are film programmers looking for? Does running time matter? 
"Demystifying Film Festivals," a panel at the recent 20th BendFilm Festival in Bend, Oregon (October 12-15, 2023) attempted to answer some of those questions. Open to the public and held at Somewhere That's Green, a plant store and community space, the free panel was moderated by Selin Sevinç, director of programming at BendFilm and featured veteran programmers Joanne Feinberg (BendFilm, Big Sky), John Cooper (Sundance, OutFest), and Sharon Badal (Tribeca).
Given the technological advances and sweeping cultural shifts over the past few years, it's surprising—but not necessarily problematic—that the process of applying to film festivals, and therefore the advice programmers share with filmmakers, has remained remarkably unchanged. Go back and read Jon Reiss's excellent article on the topic from 2017 and the tips are quite similar to the ones shared in Bend.
One bit of advice that can't be overstated: filmmakers must do their research before applying to film festivals. That means taking the time to look at what types of films that festivals have programmed in the past, and to refrain from submitting films that have zero chance of being accepted.
"You have to do your research and find the right festival for your film," said Badal, who recounted the time she received an X-rated claymation short that was obviously not the right fit for Tribeca. "I thought to myself, 'There are quite a few festivals I can think of for this film, but this isn't one of them,'" said Badal. "I wish that the filmmaker had done a little more research into which festivals have midnight programming."
Running time, especially with shorts, is a real issue.
"Filmmakers don't realize that sometimes programming can be mathematical," said Sevinç. Especially when it comes to narrative shorts, for anything over 30 minutes, the short has to be extremely strong. Feinberg said filmmakers must "make sure that every one of those minutes is necessary, because that one film will take the place of two other shorts that I might be able to program in the same spot."
Of course, filmmakers should make the films they want to make without obsessing about running time, said Badal. But they also have to be pragmatic. "If they make a 39 minute, 59 seconds short, they're probably not making it for the festival circuit."
As BendFilm proves, sometimes regional film festivals are best positioned to nurture a filmmaker's career. For example, in 2022 BendFilm screened Benjamin Howard's proof-of-concept short film, Rendezvous. This year, Howard returned to Bend with his debut feature Riley, which he wrote, directed and produced after crowdfunding on Seed&Spark. "We were thrilled to continue championing Benjamin's work," said Sevinç. The autobiographical queer coming-of-age story, which premiered at the Calgary International Film Festival in September, had its West Coast premiere in Bend and might have been overlooked at a bigger festival. 
It's just a mathematical reality.
Sundance received over 15,000 submissions for the 2023 festival. And for its 2023 festival, Bend received a record-high 2,830 submissions. "Every single filmmaker submits to Sundance and the odds are challenging," said Feinberg. "Filmmakers should consider fabulous regional festivals like Bend or Mountainfilm Festival."
Regional film festivals such as BendFilm, also have more leeway when scheduling than, say, one of the "big" festivals like Sundance or Toronto International Film Festival. "Regional film festivals have more of a duty to their local communities rather than the film industry at large," said Sevinç. That gives them flexibility in terms of release dates. 
For instance, Gabriela Cowperthwaite's The Grab had its world premiere at the 2022 Toronto International Film Festival and screened at DOC NYC in 2022, which might eliminate it from some 2023 festivals, but that's not the case at BendFilm. The same is true for Holly Morris's Exposure, which premiered at Sebastopol in 2021 and screened in the Environmental/Outdoor feature competition at BendFilm. "Our purpose is to share the most interesting and evocative films there are in the circuit with our community, who are otherwise less likely to see them," said Sevinç. 
As is the case with most regional film festivals, much of BendFilm's 2023 lineup highlighted films that had previously screened at SXSW, Sundance, Cannes or other larger festivals. The documentary features competition, for example, included Kaveh Nabatian's Kite Zo A and Sophie Compton and Reuben Hamlyn's Another Body, both of which premiered at SXSW, as well as Jude Chehab's Q, which premiered at Tribeca earlier this year. That said, BendFilm marks Q's West Coast premiere and may be the one chance for the personal Lebanese film to screen in Central Oregon. 
Another documentary that's been on the 2023 festival circuit (Hamptons Film Festival, SCAD) but deserves more attention is Story & Pictures By, which had its West Coast premiere at Bend. The feature documentary by Joanna Rudnick (In the Family) is far more original and engaging than its synopsis suggests. A documentary about the "boundary pushers" in children's literature, past and present, Story & Pictures By touches on issues of sexism, racism and homophobia in children's literature, as well as more recent issues of book banning. Where it really succeeds is when it transcends the topic by delving into the compelling stories behind its central characters, three contemporary children's bookmakers.
Think local.
Bend, like most regional film festivals, also highlights local filmmakers (full disclosure, they screened my short documentary Sole Doctor in 2018). That's exactly why filmmakers need to do their research, and find festivals which link to either their film's topic, genre, niche or community (say, Fantastic Festival, Outfest LA Film Festival or Big Sky Documentary). In addition to screening local short films, BendFilm screened two documentary features from local filmmakers: Jesse Locke's A Reflection of Life and Sandy Cummings' Space, Hope and Charity.
The festival's Best Doc Feature winner, Anima: My Father's Dresses by Uli Decker, premiered in 2022 at the Thessaloniki Documentary Festival and was released theatrically in Germany in 2022, but made its U.S. premiere at Bend 2023. If there was anything close to "buzz" in Bend, it was for this autobiographical documentary about gender identity and embedded shame, which cleverly melds family interviews with archival footage and, most imaginatively, with the filmmaker's visual collage of animation and manipulated images.
Elisa Levine, who won the Best Directing award (along with the late Gabriel Miller) at last year's BendFilm Festival for her powerful, long-term observational documentary feature, Sweetheart Deal, returned to this year's festival as a juror for short docs. Having experienced the film festival process as both a filmmaker and a juror, Levine said her main advice to filmmakers is to "make the film you want to make, not what you think a certain festival wants to see." If you don't get accepted into the top tier festivals, "don't despair," said Levine. "Find the festivals that will embrace you and your unique film." That's timeless advice.