Back to selection
At Least 18 Filmmakers Withdraw from IDFA 2023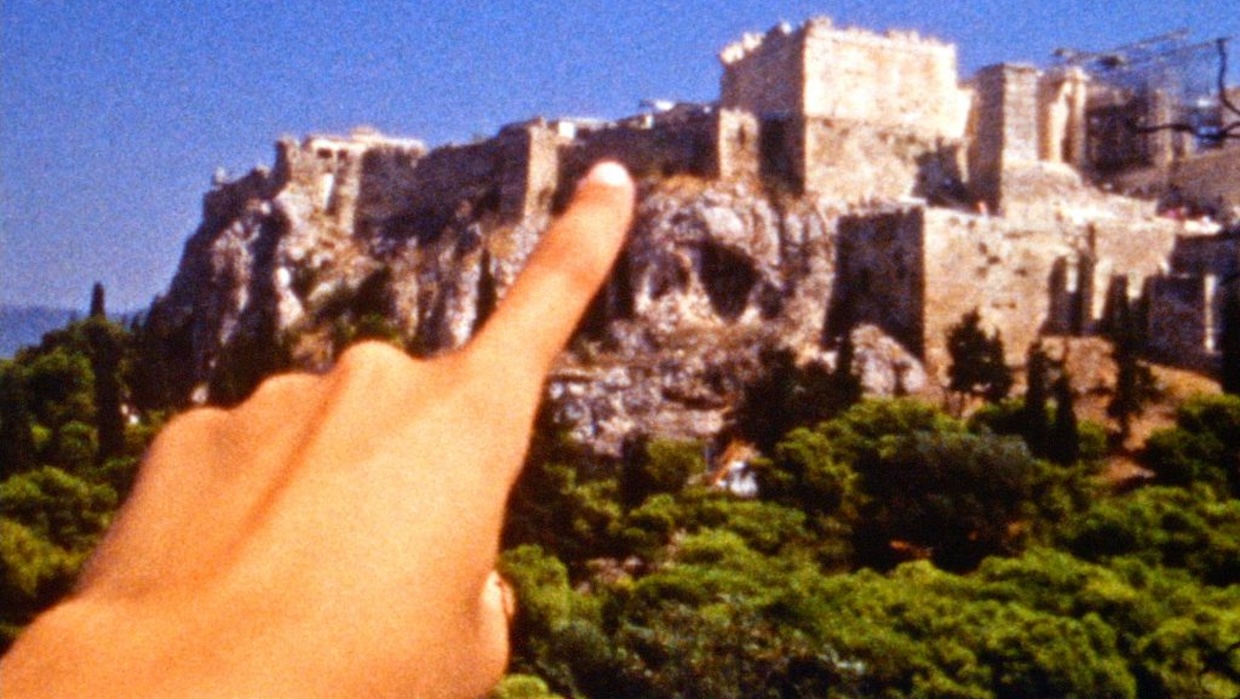 Basma Al-Sharif's Deep Sleep
In the opening days of this year's edition of IDFA, the documentary festival issued two statements on the bombing of Gaza.
Following protests at the opening night ceremony where protesters carried banners including the slogan "From the river to the sea, Palestine will be free," the festival issued a first statement that condemned "the hurtful slogan written on a banner by the protestors, for voicing their concerns, expressing the hurt they felt," before going on to state that "we believe that this slogan should not be used in any way and by anybody anymore." The Palestine Film Institute condemned that response as one that "unjustly criminalizes Palestinian voices and narratives." The PFI's statement also called for filmmaker to remove their work from the festival. IDFA's second statement, issued in quick succession, began by specifying that "we respect the pain and the huge loss on both the Palestinian and Israeli sides of the on-going conflict" and ended by calling for an immediate ceasefire.
Prior to IDFA's first statement, Miko Revereza had already shared an email on Instagram in which he said he wouldn't release the DCP of his film Nowhere Near until the festival issued a call for a ceasefire. In a follow-up post after on opening night, he announced the withdrawal "in solidarity with the slogan 'from the river to the sea' and the protesters on opening night which IDFA has tried to silence." Palestinian filmmaker Basma al-Sharif also posted IDFA's subsequent email to Nowhere Near ticket holders, blaming unspecified "unforeseen circumstances" for the screening cancellations.
Since then, the following filmmakers have withdrawn their work:
Following the second response from IDFA, al-Sharif wrote in a post that "A damaging statement was published today by IDFA festival" and rejected the festival's characterization of the slogan. In a subsequent post announcing that she was withdrawing four of her short films (

The Story of Milk and Honey

,

Farther Than the Eye Can See

,

Deep Sleep

and Capital) selected for a Sky Hopinka-curated program at the festival, as well as from her role on a jury, al-Sharif wrote that "As Israel continues its Western funded ethnic cleansing and genocide of the Palestinians, it seems that @idfafestival felt strong-armed into making a damaging statement that equates a call for equal rights to all people in Palestine as antisemitic."
Hopinka read al-Sharif's first statement to the audience following a screening of his maɬni – towards the ocean, towards the shore. Hopinka subsequently also read that statement to the audience while moderating a Q&A for filmmaker Jumana Manna, then withdrew his work from the festival. In an Instagram post, he said he was doing so "in solidarity with my Palestinian friends and colleagues who decided not to show their work. I respect and support those who chose to say, for their reasons and experiences are different than my own." He also noted his support for festival director Orwa Nyrabia, who he characterized as "in an impossible position as the director of this festival, as an Arab, as a Syrian, and as a friend to so many of us."
Jumana Manna subsequently withdrew her film Blessed Blessed Oblivion in a post she described as "One more statement for the archives." She noted that the festival's decision has "gone against the Dutch court that has ruled this slogan as non-discriminatory under law" (referring to a recent ruling that the slogan is protected speech) and "set a precedent whereby bad-faith accusations are given leverage rather than dismantled."
Withdrawing her film Mast-Del from the festival, Maryam Tafakory noted that "This was to be my first film at the festival and meant a lot to me. I am heartbroken, betrayed, and outraged by the damaging slander of the slogan 'From the River to the Sea.' […] To equate decolonization with terrorism is to maintain the colonial narrative."
"Having read IDFA's cowardly denunciation of the protest that took place at its opening ceremony, I have decided to withdraw my film Lateral from its word premiere at this year's festival," Charlie Shackleton wrote in his post. "IDFA's statement offers a grotesque misrepresentation of a call for Palestinian freedom and equivocates over an ongoing genocide."
A statement collectively signed by the creative team behind Feet in Water, Head on Fire withdrawing their film noted that IDFA's second response served to "falsely equate Palestinian liberation with antisemitism. Our film is about contested land in what is today called California. We cannot speak about decolonization without addressing the ongoing violence in Gaza, the West Bank and within Israel today."
Withdrawing her film Gama after its first two screenings at IDFA, Kaori Oda offered a statement in both Japanese and English, noting that "I have made the decision that I cannot stand with the statements that IDFA has been issuing over these last few days nor with the pressures that have forced IDFA to make such statements."
In a statement, Deniz Tortum and Sister Sylvester announced that "In solidarity with the Palestine Film Institute's statement, we have decided to close the doors to Shadowtime and withdraw it from IDFA." Writing via email, Tortum said that "Our decision was a collective decision by myself, Sister Sylvester, and our producers at Institute of Time, Fırat Sezgin and Ecegül Bayram. […]

We hold this festival to a higher standard than others, because we value it so highly. We have the utmost respect and love for all the individuals we've worked with over these years, for the work that they program, and for the community that this festival brings together. We also want to state that we support Orwa Nyrabia's leadership of this festival and we acknowledge his impossible position. It's not the individuals but the institutional structures that have not stood up for justice."

In an email, Nika Autor confirmed that "Following the plea expressed by the Palestine Film Institute, the decision of the film director Basma al-Sharif to withdraw her films from the festival and her name from the jury of the Envision selection, and the concerns of our own conscience, we have cancelled the two remaining screenings of the film Newsreel 242 – Sunny Railways from the short film competition program."
"I'm in transit right now but yes I did withdraw my film in solidarity," Joshua Gen Solondz confirmed via email about his latest film, We Don't Talk Anymore.
Writing on the withdrawals at Little White Lies, Hannah Strong notes that Palestinian filmmakers who withdrew their projects from the market included Yousef Hammad and Noora Said (Sheikh Jarrah), Dalia Al Kury (We Never Left) and Hazem Alqaddi and Elettra Bisogno (The Roller. The Life. The Fight).
Announcing his decision to not pitch his project at IDFA, Palestinian filmmaker Niles Atallah noted that "I understand that there are projects by other Palestinian filmmakers that need to continue to use these spaces since their options are already so restricted. The limited spaces offered to Palestinians is due to the same structural oppression that continues to be integral to many spheres of activity worldwide and these filmmakers have little option to have their voices heard. I ask that you please listen to them and their projects with special consideration."
"Yesterday, I withdrew my short film Pouring Water on Troubled Oil from @IDFA Docs for Sale in response to the festival's position on the use of the slogan 'From the river to the sea,'" wrote Nariman Massoumi on X (formerly Twitter). "The slogan is a call for freedom & decolonisation.

To call it 'hurtful' is to suggest an end to colonialism & apartheid is hurtful. To do so as Gaza faces daily bombardment and genocide is unspeakable."