Back to selection
"THE SON OF NO ONE" | writer-director, Dito Montiel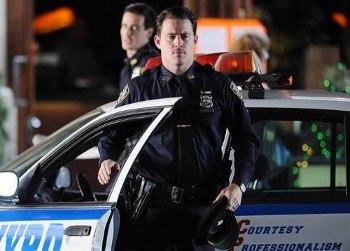 [PREMIERE SCREENING: Friday, Jan. 28, 6:15 pm — Eccles Theatre]
So we're filming in the Queensbridge Projects — the place I spent a million teenage days rehearsing with my hardcore band in Johnny Waste's apartment (actually Ravenswood Projects). Back then it was the murder capital of New York. Still pretty rough though.
I'm standing next to Al Pacino and we're getting ready for a scene where he'll talk with a little boy about two murders.
He takes a minute to look at all the kids out playing in the big center playground. (We had a lot of extras all dressed like it was 1986.) Metal roller skates with clamps, wobbly Big Wheels, bad basketballs… that kinda stuff.
He's like, "Look at that. Man, every kid should be lucky enough to grow up in a place like this, ya know?"
I'm biting my tongue that they're extras, also that it's the projects (a guy was actually murdered in that lot the night before).
Al Pacino continues, "I mean, kids now, out in L.A., all up in the Hills and things, they miss out on all this kinda stuff." And then in his Pacino way (I mean, HE IS AL PACINO so he can do this) he says, "You know… monkey bars… seesaws… happy ya know?"
I took a minute (and quite a few since) to think, "Yeah, I know what he means." A real guy from the streets. A dying breed except he's still very much here, and then I thought and think, thank God!