Back to selection
GARY WINICK, 1961 – 2011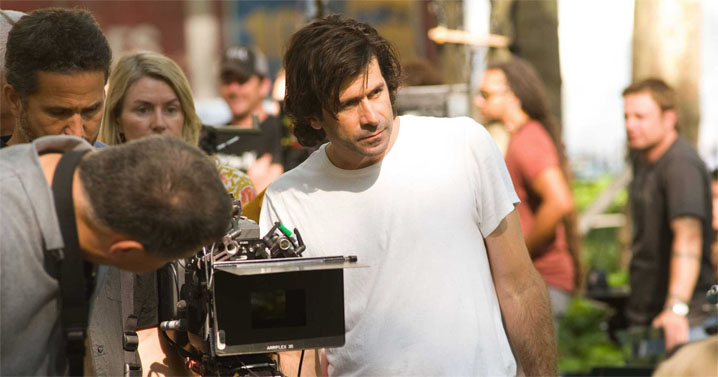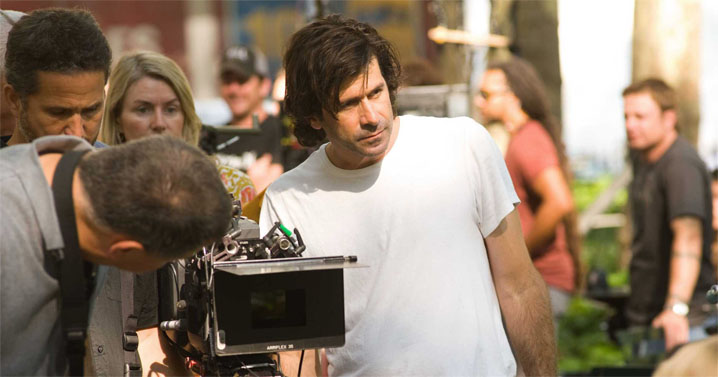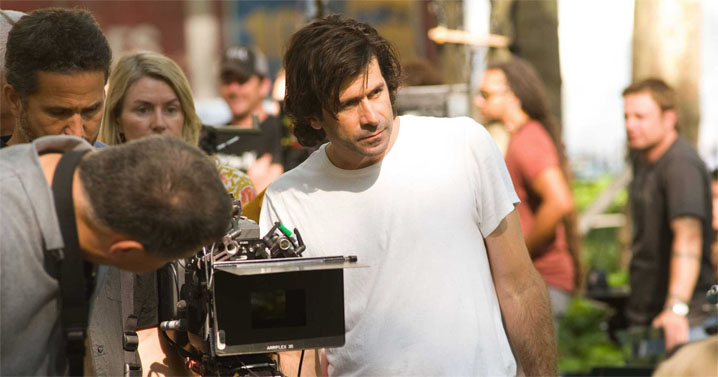 Director and producer Gary Winick, a friend and mentor to many in the independent film community, died Sunday afternoon in New York at the age of 49. The cause was brain cancer, a friend told Indiewire.
As the comments in that Indiewire piece — "an amazing mentor," "a generous visionary," "one of the finest human beings in our industry"— attest, Winick was a rare soul in the world of independent film. He was a smart, compassionate and truly giving person, and, even as his Hollywood career took off, he never forgot his roots. While he was crafting smart and heartfelt mainstream movies, he continued to advise, nurture and be a resource to a younger community of filmmakers who were still awaiting their own breaks.
Winick's films include the tough and nuanced addiction drama Sweet Nothing, with Michael Imperioli and Mira Sorvino; the witty and improbably charming Tadpole, with Aaron Stanford, Sigourney Weaver and Bebe Neuwirth; the spirited girl-in-a-woman's body comedy 13 Going on 30, with Jennifer Garner and Mark Ruffalo; and the moving Letters to Juliet, with Amanda Seyfried, Gael Garcia Bernal and Vanessa Redgrave. As you can tell Winick had fantastic taste in actors, and he got the best from them by always drawing out the emotional heart of his material.
But there's another side to Winick's career, and if you weren't in New York in the early aughts than you probably don't realize how incredibly important InDigEnt, the production company he founded with John Sloss and the IFC's Jonathan Sehring and Caroline Kaplan, was. Early on Winick saw the potential of low-cost digital video technology, understood how it would liberate talent, and with his colleagues figured out a sustainable business model enabling the production of over a dozen features. With budgets hovering around the quarter million dollar mark, InDigEnt's films included Rebecca Miller's Sundance Grand Jury Prize-winning Personal Velocity, Peter Hedges' Pieces of April, Rick Linklater's Tape, and Andrew Wagner's Starting out in the Evening. A charismatic leader, Winick attracted to InDigEnt talent both in front of and behind the camera. His values, his generosity and sense of fairness were embedded in the company, with all the talent — not just actors, producers and director but also crew — sharing in projects' upside success. Indeed, while everyone talks about doing it, no one has come up with a producing model like InDigEnt's since the company folded in 2006.
Sitting here thinking about Gary, I'm flashing back on many great conversations with him over the years. I remember the support and mentorship he gave Pete Sollett during the making of Raising Victor Vargas. After learning of Winick's passing, Sollett wrote, "Gary Winick was an inspiration as a film instructor and as a filmmaker. His honesty was disarming and his support was invaluable. I will miss him." A few years after that film I shared a condo with Winick at the Sundance Producer's Lab, and I was knocked out by the seriousness with which he guided a whole new group of producers even as he was prepping a complicated CGI picture, Charlotte's Web. We traded stories about working in CG, and I remember Winick's sincere and bemused anecdotes and tips about all the things he was learning. I traded emails with Strand Releasing's Marcus Hu today about Gary, and he referenced that work ethic, writing, "Gary was always the consummate workaholic. We distributed Puccini for Beginners and he was always present, always around to discuss ways to promote the film, trouble shoot problems on delivery and made himself available around the clock. We hung around at various Sundance Producers conferences over the decades and found him to always be forthright and generous with his time. It's hard to imagine how he balanced producing no-budget films and directing studio films, but he managed to pull it off."
In an interview at Entertainment Weekly, Jennifer Garner said of Gary, "He had a hundred best friends. He just was unafraid of being intimate. And that spilled over into his directing." That's a great summation of what was special about Gary. He really cared about you — your work, your friendship, your potential, and he let you know it. For so many people in our community, the value of Gary's compassionate attention has been immeasurable, and we will all miss him.