Back to selection
THE TRUE/FALSE FILM FESTIVAL 2011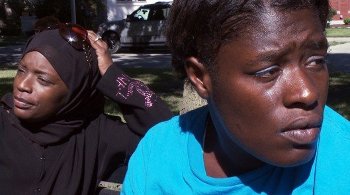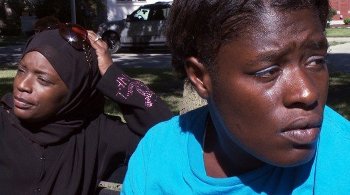 There's nothing like a parade to celebrate community spirit. When I arrived in Columbia, Missouri (aka CoMo) throngs of revelers in homemade costumes were marching down the main boulevard to kick off the 8th edition of the True/False Film Fest. The aptly named documentary festival ran from March 3-6, and community spirit was evident in the grassroots event dedicated to the audience experience.
Columbia, a small city just north of the Ozarks, counts more than one quarter of its 108,000 residents as advanced degree holders. The University of Missouri (aka Mizzou) is the largest among several schools, and its prominent sports teams command the attention of the locals. True/False founders and so-called "co-conspirators" David Wilson and Paul Sturtz created the festival to add an arts event to the mix, and to honor the region's renowned journalism institutes with a program of nonfiction film.
Work is culled from festivals around the globe and quality is the only priority. There is no interest in premieres or competition. Local films are not given special preference as they are in many regional festivals. Among the offerings presented over the years, are hybrid works that use reality television setups, fabrications, hoaxes, and other techniques to break barriers between nonfiction and fiction film. Said Wilson, "The name 'True/False' is foregrounding and dismissing the idea of the binary —our festival exists in the slash. The films are on the documentary continuum, from observational to staged, with instigation between the two."
The examination of this hot topic continued throughout the festival. At a panel of critics, Robert Koehler said, "In-between categories are where the most fecund ideas are—between transitions and eras. There are now endless permutations because the old forms are exhausted." Eric Hynes moderated the discussion called, "It's Not about the Realness," that included Dennis Lim, Mark Reardon, and Vadim Rizov. Attendees for this event were few, but they were asked an impressive array of sophisticated questions.
Nontraditional films in this year's lineup included The Arbor by Clio Barnard, which tells the story of playwright Andrea Dunbar with actors lip-synching to recorded monotone narration, created by actual people in Dunbar's life. The painful tale depicts impoverished family life in the British housing project where the playwright resided, and where she wrote with improbable brilliance. In a related conceit, director Marcin Sauter created a story in the editing room after mixing actors with townspeople in the docudrama, North from Calabria, A portrait of a Polish village. The Troll Hunter by Norwegian director André Øvredal, stood out as a mockumentary in the program.
Another interesting amalgam was Gravity Was Everywhere Back Then, a first feature by artist/animator Brent Green that chronicles a man obsessively building a house for his dying wife. The playful, handmade quality of the film is reminiscent of Michel Gondry. Sold as an art object with only five copies in existence, the film will not be available on DVD. The screening was turned into an event with live narration and musical accompaniment.
Throughout the festival, a variety of musicians serenaded audiences as seating was underway for screenings. The twangy guitar and youthful voice of Arkansas-raised Cindy Woolf was a highlight among the players.
True/False tries to have a filmmaker at every film, and director Kevin Macdonald appeared via video chat for Life in A Day, a crowd-sourced piece made by culling from 81,000 slice-of-life videos submitted to YouTube — and all shot on a single day. Macdonald said that it was a challenge to work with 60 different film rates, but was pleased that the work draws from 192 countries. Several interesting stories are threaded through this tour-de-force of editing, such as a Korean world-traveling bicyclist and a mother recovering from a cancer relapse.
The festival honored director James Marsh with a True Vision award for his body of work, which includes both nonfiction (Man on Wire) and fiction (the middle section of Red Riding Trilogy). Marsh presented his new film, Project Nim, the story of Nim Chimpsky, a simian taken from his mother at birth in the 1970s and taught to use sign language. Human relationships and struggles are at the heart of this film. (It's not about the chimp.) A power hungry behavioral psychologist directs the research and keeps a cool distance from Nim. Jealous female handlers bond with the affectionate animal and try to stake their claim on him. During the Q&A following the screening, Marsh deferred primate questions to special guest Bob Ingersol, the ersatz hero of the film, who had a dedicated concern for the welfare of Nim.
The Interrupters (pictured above), by Steve James, takes its time telling the story of former gangsters now involved in CeaseFire, an organization that seeks to interrupt potential violence. The festival bestowed Ameena Matthews, Cobe Williams and Eddie Bocanegra — seen doing this difficult and dangerous work in the film — with the True/Life Fund, an initiative that provides assistance to real-life subjects of a new documentary, to acknowledge that documentaries often profit from stories of people with limited means. Like James' seminal, Hoop Dreams, the film enters the violent neighborhoods of Chicago and emerges with portraits of some of its extraordinary citizens.
A notable selection in the shorts program was Mrs. Birk's Sunday Roast, by Kyoko Miyake, an elegantly composed cross-cultural examination of a Japanese woman cooking for her British husband. Films that had audiences buzzing in theater lobbies and cafés were The Pruitt-Igoe Myth, by Chad Freidrichs, on the fall of a St. Louis housing project; Blood in the Mobile, by Frank Piasechi Poulsenan, an investigation of the precious metals in Nokia phones; and The Redemption of General Butt Naked, by Daniele Anastasion and Eric Strauss, that follows a Liberian warlord who becomes a Christian preacher.
Special events distinctive to True/False brought out the community. A walking tour on the history of Columbia by Timothy "Speed" Levitch, star of The Cruise, was especially colorful because of his unique speaking style. A filmmaker storytelling event included a fake campfire and s'mores. A game show challenged contestants to guess if short films were true or false, testing the media literacy of the audience.
Rania Richardson is a culture and business reporter/photographer. She also writes the indieWIRE blog, "Week of Wonders" http://blogs.indiewire.com/rania/ and Twitters on "WeekofWonders" .