Back to selection
THE MIAMI INTERNATIONAL FILM FESTIVAL 2011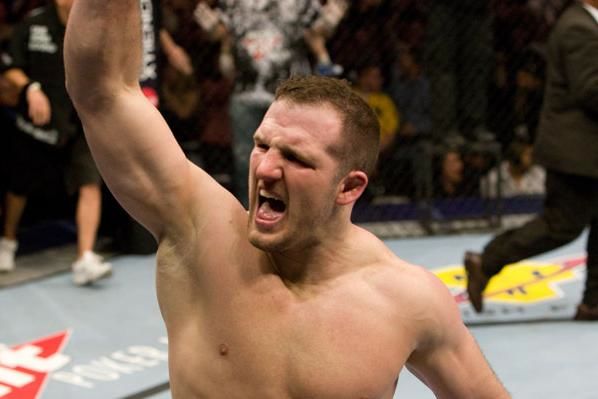 AUDIENCE AWARD WINNER "HAMILL"
I guess it should come as no surprise that my preference for film festivals tends to follow my sensibility when it comes to films themselves. If everyone in the blogosphere and beyond is talking about the upcoming Hollywood blockbuster or even the latest offering from the mumblecore crowd, I'll want to review what's coming out of Kazakhstan (The Gift to Stalin — three stars!) or rave about an undistributed doc that takes a refreshing look at a trio of grandma-age sex workers in Berlin (Saara Aila Waasner's uplifting Frauenzimmer). I often feel like I'm out of the loop as the Zeitgeist passes me by. But to be honest, I'll happily take the sun, sand and beach perks of the Miami International Film Festival while those in the know head to SXSW any day.
And since MIFF is known for its focus on Ibero-American films and filmmakers, natural given its proximity to southern Florida's rich Latin culture, I decided to buck the trend this year and check out what else the 28th edition had to offer. And my biggest find of the fest? Not a debut feature at a red-carpet premiere but a veteran programmer by the doc-world familiar name of Thom Powers. Powers, well known as a smart and sophisticated curator at TIFF and the founder of NYC's Stranger Than Fiction series, is now sprinkling his non-fiction fairy dust over MIFF's Doc-You-Up section. Powers's eclectic lineup this year has even given the International Documentary Film Festival Amsterdam — that sleek, efficient European hybrid to MIFF's gas-guzzling American Hummer — a run for its money. And it allowed me to catch three engrossing docs that I missed at IDFA here in the States: How To Start Your Own Country, Jody Shapiro's quirky and surprising look at micro-nations; If A Tree Falls: A Story of the Earth Liberation Front, a very personal exploration of eco-terrorism sparked by the arrest of a co-worker of (Street Fight) director Marshall Curry's wife; and Janus Metz's Cannes Critics Week winner Armadillo, which follows Danish troops in Afghanistan with a visual artistry lacking in most war docs of late.
Which isn't to say MIFF is a cinephile's perfect mirage. Much like the Tribeca Film Festival, Miami International tends to trumpet glam over substance. Its Audience Award went to the truly painful to sit through Hamill (pictured), a based-on-a-true-story, movie-of-the-week-styled flick about a deaf mixed-martial-arts fighter produced by TapouT Films. (Talk about a corporate brand drawing a crowd. Hamill and Morgan Spurlock's The Greatest Movie Ever Sold, which also screened at Doc-You-Up, would have made a wonderfully ironic double feature.) But rather than snobbishly bitch about the cheese — yes, 50 Cent showed up to promote Mario Van Peebles's Things Fall Apart, which he stars in — like the predictable New Yorker I am I'd rather kick off my flip-flops, relax by the pool and give a shout to my top MIFF picks that should be coming to a theater near you. (And a thank you to corporate sponsor Lexus, which probably paid for my trip.)
First up is The Interrupters, Steve James's stunning look at Chicago's CeaseFire organization, which consists of former gang members who act as violence-stopping mediators and collectively "have over 500 years of prison time at this table." "That's a lot of fucking wisdom," one seasoned vet says during a meeting. Every second of its 162-minute running time is riveting.
The Redemption of General Butt Naked. Every once in awhile a film comes along with a subject that leaves you speechless. The former General Butt Naked, the most feared — and nude — of Liberia's rebel commanders during the country's gruesome civil war, is now an evangelical preacher by the name of Joshua Milton Blahyi. Daniele Anastasion and Eric Strauss follow this imposing and paradoxical character with a complexity that digs much deeper than simply addressing issues of reconciliation and sincerity. The Redemption of General Butt Naked poses the very disturbing question — how much does it matter that a man who once conscripted child soldiers and massacred babies is faking his holiness if his actions are now bringing about peace? Can pure evil be a force for greater good?
Back To Life ("Vuelve a La Vida") refers to "a ceviche made with whatever seafood is available at the market that morning," as the opening of Carlos Hagerman's appropriately named doc reveals. (It's also the best cure for a hangover. Add to that one of those cinematic gems you find when you're not expecting to. The legend of Hilario "Long Dog" Martinez — a "scuba instructor to the stars" down in Acapulco — and how he reeled in a tourist-devouring shark with the help of a colorful cast of villagers is a big fish tale bursting with heart. Unbelievable firsthand accounts from those who were there reveal the shark hunt to be a Maguffin for a story about a larger-than-life eccentric, his loving family (including his American widow, a former fashion model) and tight-knit community. A film Errol Morris would adore.
Another Spanish-language film Nostalgia for The Light occupies the other end of the discovery spectrum since it already arrived with the imprimatur of Chile's master documentarian Patricio Guzman. Nevertheless, I was entranced by Guzman's powerfully epic poem, a meditation that parallels two communities at work in the Atacama Desert — the optimistic astronomers that peer into its translucent sky and the grieving women that dig into its dry earth looking for the remains of their relatives tortured and slaughtered by the Pinochet regime. If Guzman's Battle of Chile was a young idealist's gripping eyewitness account of the CIA-backed coup that put the notorious dictator into power Nostalgia is an older and wiser man's patient reflection on the fallout. As an archaeologist claims about the overwhelming vast Atacama, "Here the past is more accessible than elsewhere." With films like this to offer MIFF's future looks bright, too.