Back to selection
Meet the Latest SFFS/KRF Filmmaking Grant Finalists (Part 3)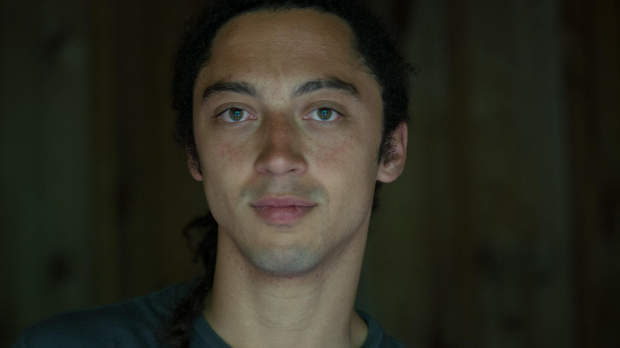 Jonas Carpignano
Last year on the Filmmaker website, we ran a series of pieces in which we profiled a group of finalists for the San Francisco Film Society's Kenneth Rainin Foundation Filmmaking grant, run through the organization's Filmmaker360 program. Now there's a new set of finalists, and we are once again putting the spotlight on all those shortlisted for the grant.
You can read Part 1 of this current series here and Part 2 of the series here.
JONAS CARPIGNANO (WRITER/DIRECTOR), A CHJÀNA
Synopsis: After leaving his native Burkina Faso, Ayiva makes the perilous journey across the Sahara and Mediterranean in search of a better life in Europe. Once in Italy, he must balance his desire to provide for his family in Africa with the intolerance and harsh working conditions he finds in his newly claimed home.
Bio: Jonas Caripgnano is an Italian-American filmmaker based in Rome and Brooklyn. His short films have played at SXSW, New Directors/New Films, and Venice, where his film A Chjàna won the Controcampo Award for best short. The film also earned him a Nastro D'Argento Special Mention from the Association of Italian Film Critics (SNGCI). Carpignano recently completed the Sundance Writing and Directing Labs for the feature-length version of A Chjàna, and was recently named one of Filmmaker Magazine's 25 New Faces of Independent Film. He is currently an MFA candidate at NYU Tisch, where he won the Martin Scorcese Young Filmmakers Award. He is also the recipient of the Mahindra Award at Sundance.
What was your inspiration for this story? 
I always wanted to make a movie about the African immigrant community in Southern Italy, and when the riot happened in January 2010 in Rosarno Calabria I knew it was time. Since then I've become very close to several of the immigrants who participated in the riot and over the past three years their stories and experiences have inspired me and helped me shape the film.
What do you see as the greatest challenges for filmmakers today?
Momentum. Once you start shooting anything seems possible, but getting to that point is difficult. You have to convince yourself and those around you that you are going to make your movie no matter what. I heard this great quote about writing that I think applies to preparing a film in general: "Writing is like driving your car at night in the fog. You can only see as far as your headlights, but you can make the whole trip that way." Often we have to keep moving forward without financing, actors, crew etc., which can be discouraging if you're not 100% convinced that you are going to make your movie.
What new resources exist that you see providing the greatest advantage for filmmakers working today?
When I look at a place like Italy, where young filmmakers have no support, I am reminded of how lucky we are to have organizations like SFFS, Sundance, Cinereach and the other places that find and support new voices in cinema. I think it's a huge advantage to work in a place that values discovery and diversity.
Where would you like to be 10 years from now?
I don't really set defined goals for myself. I just think about things I like now and that I hope will be a part of my future so the only appropriate answer would be: making movies, southern Italy, Louisiana, Constance, Court 13, food, Highlife, wine, fun, gamberi, adventure and Lil Wayne. Put any of those things in my future and I'll be happy.
DAN KERN (WRITER/DIRECTOR) AND JAY VAN HOY (PRODUCER), RELAPSE
Synopsis: Relapse is a sci-fi thriller about an amnesia patient accused of murder who goes on the run in an attempt to prove his innocence and save the woman he loves.
Bio: Dan Kern has over twelve years experience in independent film and advertising. His experimental sci-fi short Exhume was recently produced by Parts and Labor Films, which also became attached to Dan's original screenplay Relapse at the IFP No Borders Co-Production Market. Relapse was previously developed through fellowships from the Binger Writer's Lab and Director's Lab in Amsterdam, Nipkow Foundation in Berlin and Yaddo Artist Colony in Saratoga Springs. Earlier in his career, Kern worked as a cinematographer of documentaries, including Devil's Playground, the HBO film about Amish youth that premiered at Sundance to critical acclaim and went on to win the Grand Prize at AFI-Sony, a Special Jury Prize at Karlovy-Vary, an Audience Award at Sarasota and nominations for three Emmy Awards and an Independent Spirit Award. Kern is an alumnus of the MFA Film Directing program at NYU Tisch School of the Arts.
Jay Van Hoy and Lars Knudsen established Parts and Labor in 2004, a production company dedicated to director-driven, collaborative filmmaking. In October 2008, Parts and Labor signed a first-look/development deal with Scott Rudin Productions. Later that year, Variety singled out Knudsen and Van Hoy in their annual list of 10 Producers to Watch and they were nominated for the 2009 Independent Spirit Producers Award. They have been included in Filmmaker's annual list of 25 New Faces of Independent Film, Paste Magazine's Top 10 list of Arthouse Powerhouse Producers and the New York Observer's Insurgents of 2010: 50 People Shaping the Next New York. Van Hoy and Knudsen have gone on to produce over 15 films under the Parts and Labor banner, including Mike Mills' Beginners, David Lowery's Ain't Them Bodies Saints, Shaul Schwarz Narco Cultura, Julia Loktev's Loneliest Planet, Aaron Katz's Cold Weather and Kelly Reichardt's Old Joy.
What was your inspiration for this story?
Kern: Several years ago in San Francisco's Tenderloin, I helped a close friend check into drug rehab. In writing Relapse, I set out to broaden that experience into a universal story about identity and memory. What drives us to substance abuse if not the need to forget ourselves?
What do you see as the greatest challenges for filmmakers today?
Kern: Staying true to your creative vision and developing a personal narrative syntax that holds as much meaning for viewers as it does for you. This constant discovery of voice is what keeps me going through all the other impossible aspects of filmmaking.
What new resources exist that you see providing the greatest advantage for filmmakers working today?
Kern: It's encouraging to see how digital technologies are revitalizing the filmmaking process for everything from indie features to Hollywood tentpoles to handmade Vimeo shorts. Today we have access to diminutive 4K cameras and DSLRs, providing the intimacy and autonomy of Super 8 gear, while producing images on par with Super 35.
Where would you like to be 10 years from now?
Kern: Making films on broad canvases and telling stories that matter.
ZERESENAY BERHANE MEHARI (WRITER/DIRECTOR) AND LEELAI DEMOZ (PRODUCER), DARE
Synopsis: Dare is the story of a young lawyer who operates under the government's radar until one young girl's legal case exposes everything and threatens the survival of her work and life.
Bio: Zeresenay Berhane Mehari is a writer/director with over a decade of experience making films. Born and raised in Ethiopia, Mehari moved to the U.S. to attend film school. Upon graduation, he wrote and directed Coda (2006) starring Andre Royo (The Wire) and Garland Whitt (Training Day), which premiered at the Pan African Film Festival where it opened for the Academy Award–winning Film Tsotsi (2006) and was nominated for Best Short Film. Next, Mehari produced Leila (2006) starring Sinbad and Carlos Gomez, which premiered at ReelWorld Film Festival and picked up a nomination for Best Short Film at the Pan African Film Festival. He founded Haile-Addis Pictures in 2010 to produce his first narrative feature film Oblivion. He has a Bachelors of Arts from the University of Southern California School of Film and Television.
Leelai Demoz has had a varied and illustrious career in the arts, both in front of and behind the camera. He was nominated for Academy and Emmy awards for the film On Tip Toe, which premiered on HBO. The film, shot in South Africa, is a profile of the singing group Ladysmith Black Mambazo. Additionally, his work has been seen on MTV, Discovery, BET, VH1 and Lifetime. He produced and directed Luscious Mayhem's first production Jeremy Piven's Journey of a Lifetime for Discovery. He also directed a set of "get out the vote" public service announcements for the William Jefferson Clinton Foundation, featuring LL Cool J and Alicia Keys. As an actor Demoz has appeared at leading national and international theaters ranging from the National Theater of Great Britain to Broadway.
What was your inspiration for this story?
Mehari: I found my inspiration for this story when I met Meaza Ashenafi's brother on a trip to Ethiopia in 2006. He told me about his sister and the amazing work her legal aid organization was doing for poor women in Ethiopia. What he told me left me curious so I started doing some research online and stumbled upon press stories about her most high profile cases. Once I started reading the articles I was hooked. I knew I had to tell this story.
What do you see as the greatest challenges for filmmakers today?
Mehari: Funding. Raising money is the greatest challenge that independent filmmakers face. The reality is that film is an art form that takes a tremendous amount of monetary resources before it can be realized. Securing these resources can quickly become a fantasy without a concrete plan and a team of individuals dedicated to helping you find the money.
What new resources exist that you see providing the greatest advantage for filmmakers working today?
Mehari: Filmmakers have more diverse sources of funding to consider today than in the past. There are many social issue oriented foundations and non-profits that are interesting in funding films now. Given it takes so much capital to complete film projects getting new players to contribute to the pot makes a big difference. I was so lucky in that I partnered with a non-profit early in the process and managed to raise most of what I needed to raise with their help. This is a model that many filmmakers are now pursuing. Lastly, the technological tools that are out there to help build community around the content you are creating empower filmmakers to build audiences for the films at an unprecedented scale. It also means that every story can more easily find an audience.
Where would you like to be 10 years from now?
Mehari: 10 years from now I hope to be making films in the U.S. and in Ethiopia. Telling stories about underrepresented perspectives is a theme I hope to continue to pursue in the future. There are so many untold stories about Africa that I plan to write and make. There is a rising middle class that is exploding on that continent and they are very hungry for content. Moreover, the film industry is starting to expand beyond the traditionally large Nigerian and francophone film markets. The diversity of film voices that are bubbling up present fresh cinematic perspectives from a new generation of filmmakers that are eager to reframe the ways in which Africa is viewed by the modern world.
MARYAM KESHAVARZ AND PAOLO MARINOU-BLANCO (CO-WRITERS), THE LAST HAREM
Synopsis: The Last Harem follows the battle between Jayran, a young musician girl, and Malik Jahan, the mother of the newly-ascended boy-king, for the affection of the new monarch and control of the palace's extensive harem. Whoever wins becomes the most powerful woman in the Persian empire.
Bio: Maryam Keshavarz received her MFA from NYU/Tisch in film direction and has been making award-winning films for 11 years. Her first feature documentary, The Color of Love, an intimate portrait of the changing landscape of love and politics in Iran, won numerous awards at top-tier festivals and was broadcast internationally. Keshavarz's first narrative feature Circumstance premiered to overwhelming critical acclaim at the 2011 Sundance Film Festival and garnered the coveted Sundance Audience Award, leading to Keshavarz's inclusion in Deadline's 2011 Directors to Watch. Circumstance has won over a dozen international awards including Best First Film at the Rome Film Festival and the Audience and Best Actress awards at Outfest. Keshavarz's newest film project The Last Harem, originally developed at the Cine Qua Non Lab, won the prestigious SFFS/Hearst Screenwriting Grant and her multimedia installation work Between Sight and Desire: Imagining the Muslim Woman won a multi-year grant from the Creative Capital Fund.
Born in New York and raised in China, South Africa and Portugal, Paolo Marinou-Blanco studied philosophy and theater before pursuing an MFA in Filmmaking at NYU/Tisch. In 2007 he won funding from the Portuguese Film Institute to write and direct his first feature, Goodnight Irene, which premiered at the Edinburgh International Film Festival to much critical acclaim, went on to travel to dozens of international festivals and was theatrically released in Europe in 2008. Marinou-Blanco now works in the U.S., Europe and Brazil as a screenwriter; The Last Harem is his first collaboration with writer/director Maryam Keshavarz.
What was your inspiration for this story?
Keshavarz: Before I went to film school, I had been pursuing my PhD in Near Eastern Studies at the University of Michigan. While at Michigan, I had come across the untold story of a renegade girl in mid-nineteenth century Iran, who had really stirred things up in the Persian Harem and on the international landscape. Even though I moved away from academia, I continued to be obsessed with her story and spent years doing extensive research alongside of developing my film career.
Just before Circumstance premiered at Sundance, I was invited to an international writers lab in Mexico. Although all my other lab mates came with a full script, I was allowed those two weeks as a place to reflect on what stories I wanted to tell in the course of my career, and more specifically, what story I wanted to tackle in my sophomore endeavor. That space was really transformative. I left Mexico with a clear idea of what the main story of The Last Harem was, and the themes I wanted to explore in it. Working against popular perceptions of the Harem as an exotic place where men's sexual desires are indulged, I wanted to explore a network of women who have both political and social power.
As I continued to develop the story of The Last Harem, massive protests were sweeping across the Middle East in the form of the Green Wave and Arab Spring. In developing The Last Harem, I began to incorporate more elements of the origin of the conflict between the West and the Middle East. As I had done with Circumstance, I was able to focus on the intimate story of an individual girl, and of her family, set against the greater landscape of political and social change. This is why I find film so exciting and powerful–the ability to craft an intimate story, and yet reflect on a greater international landscape.
Marinou-Blanco: The initial inspiration was Maryam's, drawing on her research into 19th century Persian history, but what subsequently attracted me as a writer to this story was mostly its tale of personal, sexual and political rebellion in a highly regimented society over a hundred years ago, but which nevertheless remains hauntingly contemporary. Add to this a dazzlingly diverse and richly textured historical epoch, and this was basically a world that I was dying to delve into.
What do you see as the greatest challenges for filmmakers today?
Keshavarz: At least for me, the greatest challenge is keeping my vision focused amongst all the noise. There is so much information, so many images and stories constantly bombarding us—with minimal amount of filtering—that it's easy to be distracted. When I think of filmmakers that I admire, and I look at the trajectory of their career, there is a clear through line in their work and the themes they have explored. Filmmakers today need to find the space, and the institutions, which will help support that long term development of their career and body of work.
To that end I think there are amazing international resources available to filmmakers: film labs (like Sundance, FIND, Cine Qua Non Lab), residencies (like Cannes, Berlinale, McDowell) and non-profit artist support (like SFFS, Creative Capital, Cinereach).
Marinou-Blanco: Although this is hardly news, the biggest challenge for films that eschew commercialism, in favor of personal and artistic integrity is—as always—funding and distribution. Despite the growing opportunities and successes provided by digital distribution, and highly supportive institutions such as SFFS, these films still seem to be "muscled out" of the distribution marketplace by bigger, more expensive productions mostly geared to generate profit. Until there is a steadily lucrative model and platform for financing and distributing independent arthouse films, this will always be the greatest challenge.
What new resources exist that you see providing the greatest advantage for filmmakers working today?
Keshavarz: Social Media. We could never have made my last film (Circumstance) on such a small budget without the use of social media tools. In particular Facebook and Skype helped in every part of the process from development through outreach.
FACEBOOK
My film was an international endeavor, bringing together folks from more than a half a dozen countries. In the earliest stage of making the film, when I needed to do international location scouting in Morocco, Turkey, and Lebanon—I reached out to the institutions that had supported me (like Sundance Institute) to see if they had any artists working in those regions. When I exhausted those resources, I would post what I was looking for on Facebook. I had so many people reaching out to their networks to help out. I was amazed. In a short period of time, I was securing free locations and had a whole network of film/media people in a country I had never been to. The experience made me realize that people love to help out in making a film—and it's not all about asking for money—it's about creating the networks where people can help in other tangible ways.
As every member of our team built their network of contacts, we were also growing the community for our outreach. As the film sparked a huge amount of controversy and debate, tens of thousands of folks were conversing on Facebook and Twitter about the film. There was a platform for people to exchange ideas and it was inspiring to watch it unfold.
SKYPE
As a director, I used Skype to interview potential key crew members and audition actors. Although I prefer to do auditions in person when possible, we had to keep costs down and Skype was a lifesaver. Unlike people sending in video auditions, Skype allowed me to interact with the actor and give adjustments. In addition to casting, the other producers used Skype as their primary mode of communications to the US and Europe to negotiate deals, talk to vendors, etc—again this helped keep our costs down.
In terms of developing The Last Harem, being in the same city is no longer a deterrent to working with my co-writer. When Paolo and I find ourselves traveling to different reaches of the world—we use Skype to continue a good workflow and exchange of ideas.
Marinou-Blanco: Again, this has been said many times before, but the best new resources in my opinion would still unquestionably be the increasingly lower cost and higher quality of equipment, which should (hopefully…) allow us to shoot features on progressively lower budgets, thus retaining greater creative control, and focusing the resources more on storytelling than on technical matters. The lower the production costs, the greater our storytelling freedom will be.
In turn, I think this greater creative control and freedom has also brought a greater awareness of a far wider world and pool of themes for filmmakers to draw their stories from, which I think has made independent filmmaking far richer, more international and culturally sensitive, and thus ultimately more interesting.
Where would you like to be 10 years from now?
Keshavarz: Every time I work on a new project there is this feeling of fear that runs through my body. Like I should work on something else, like doing this is going to get me into trouble, and why do I always have to be a troublemaker? … And yet, ultimately I feel compelled to make the work, like I have to make it, like I have no choice but to make it. In ten years, I hope that I still work through the fear, and continue to challenge myself as an artist. I hope I have helped break through the glass ceiling for female filmmakers and as I have benefited from the support of various filmmakers and institutions early in my career, I hope to be able to give back to the community in a greater capacity as a mentor and advisor.
Marinou-Blanco: I'd like to have made a film on every continent, in a few different genres and languages, and subsequently discovered that this still hasn't satisfied my wanderlust or imagination. If in 10 years I'm not there yet, then I'd like to be avidly working towards this wonderfully disappointing conclusion…
More specifically, I hope to be progressing along the same path, developing a twofold career, both as a professional and collaborative screenwriter on projects I find fascinating, and as a director and writer of my own more intimate feature projects, which range from a dark political comedy in Brazil (which will be my second feature film as writer/director), to a road movie in India, or a historical drama set in Greece, but always drawing from my own life experience.