Back to selection
Meet the Latest SFFS/KRF Filmmaking Grant Finalists (Part 2)
Ian Hendrie and Jyson McLean
Last year on the Filmmaker website, we ran a series of pieces in which we profiled a group of finalists for the San Francisco Film Society's Kenneth Rainin Foundation Filmmaking grant, run through the organization's Filmmaker360 program. Now there's a new set of finalists, and we are once again putting the spotlight on all those shortlisted for the grant.
You can read Part 1 of this current series here.

IAN HENDRIE AND JYSON MCLEAN, MERCY ROAD 
Synopsis: Based on true events, Mercy Road traces the political and spiritual odyssey of a small town housewife as she turns from a peaceful pro-life activist to an underground militant willing to commit violence and murder in the name of God.
Bio: Ian Hendrie is a San Francisco–based filmmaker and the cofounder of Fantoma, a production company and independent DVD label which has been releasing premium edition DVDs of films by such famed auteurs as Francis Ford Coppola, Rainer Werner Fassbinder, Samuel Fuller, Fritz Lang, Kenneth Anger and Alex Cox, among others, since 1999. Hendrie and his filmmaking partner Jyson McLean are proud and grateful recipients of a Fall 2011 SFFS/KRF Filmmaking Grant, SFFS FilmHouse residents, alumni of the 2013 Sundance Screenwriters Lab, and finalists for the upcoming Sundance Directors Lab for Mercy Road.
Co-writer/director/producer Jyson McLean began making short films in high school. He attended Art Center College of Design in Pasadena. His commercials and music videos, which have aired nationally and overseas, include spots for Bud Light, Career Builder, and Quaker Oats. He has won the ITVA PEER award three years in a row, and has worked with numerous award winning advertising agencies including DDB Los Angeles, BBDO London and Fred & Farid, Paris. He is currently signed at Contagious LA and Magali Films, Paris for commercial representation in America and Europe respectively.
What was your inspiration for this story?
In April of 1992, Rachelle "Shelley" Shannon, a 37 year-old housewife and mother of two, embarked upon a campaign of arsons and bombings of women's health clinics throughout the western United States. By August of 1993, she had left her home in Oregon and headed to Wichita, Kansas with one singular objective: to assassinate abortion provider Dr. George Tiller.
As we began to research Shelley's story, we saw the opportunity to not only tell a fascinating, complex, and very human character study, but also examine themes of religious isolation, spirituality, and extremism in America. We wanted to detail and demystify the process of radicalization, which follows the same pattern regardless of the ideology that fuels it.
For Shelley, her journey from "domestic goddess" to "domestic terrorist" is one of self-discovery and spiritual deliverance. For us, it's a very tragic and cautionary tale about the dangers of absolutism and the impulse toward violence as the ultimate solution.
This is also the story about a country in opposition, two Americas that exist side-by-side, apart and yet inseparable: religious and secular, urban and rural, peaceful and violent, pro-life and pro-choice. Shelley is a product of these dichotomies and the ever-present tensions that at once bind and separate us all.
What do you see as the greatest challenges for filmmakers today?
We're sure this isn't new to anyone reading, but the immediate practical challenge is to create a sustainable career amidst the change and volatility of this evolving environment. New technologies may have democratized the production of film in great and exciting ways, but this has also created a new challenge: if anyone can make a film and get it out there, how do you make sure that your work stands out and gets seen?
What new resources exist that you see providing the greatest advantage for filmmakers working today?
The generosity and forward thinking of organizations like the San Francisco Film Society, the Sundance Institute, and Cinereach. They have stepped in and stepped up to support burgeoning filmmakers at just the right time. We know this from personal experience, and their success is there for all to see with projects like Beasts of the Southern Wild, Fruitvale, and Short Term 12, among others.
Indiegogo, Kickstarter and RocketHub are becoming legitimate capital-raising tools for artists. The world of digital cinema has afforded independent filmmakers the opportunity to streamline their productions in terms of cost and execution. File-based workflows are incredibly efficient for deliverables and new distribution streams, while retaining image fidelity.
As the barriers between the artist and the distribution infrastructure fall, the opportunity is there, if handled intelligently, to maintain complete artistic and financial control. Not only of the film itself, but how the film is marketed and distributed. It's exciting to see what someone with the talent and courage of Shane Carruth might achieve with self-distribution of his film Upstream Color. And the experience and imagination that visionaries like Ted Hope have brought to this new and uncharted territory point toward a promising future.
Where would you like to be 10 years from now?
To have several feature films under our belt, to have refined and deepened our voice as filmmakers, to have achieved a position that grants us the opportunity to uplift our talented friends, and to be able to give back to the people and organizations that have helped us so much in the past few years.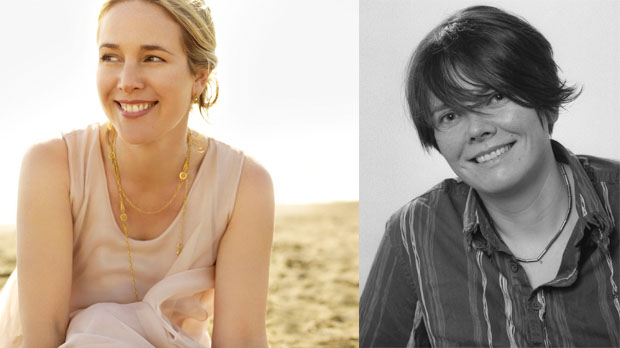 VENDELA VIDA (CO-WRITER) AND EVA WEBER (CO-WRITER/DIRECTOR) — LET THE NORTHERN LIGHTS ERASE YOUR NAME
Synopsis: 28-year-old Clarissa discovers on the day of her father's funeral that everything she believed about her life was a lie. She flees New York and travels to the Arctic Circle to find her real father, but instead is reunited with her mother who abandoned her when Clarissa was only 14.
Bio: Vendela Vida co-wrote (with Dave Eggers) the script for Away We Go, which was directed by Sam Mendes and released by Focus Features in 2009. Her book Let the Northern Lights Erase Your Name was selected as a Notable Book of the Year by the New York Times and was awarded the Kate Chopin Award. In 2013 Vida and Eva Weber attended the Sundance Institute's Screenwriters' Lab where they worked on the script for Let the Northern Lights Erase Your Name; they also received the Sundance Institute/Mahindra Global Filmmaking Award to further develop the project. Vida is the coeditor of the Believer Magazine and a founding board member of 826 Valencia, a non-profit writing center in San Francisco. Born and raised in San Francisco, she is a graduate of San Francisco University High School and Middlebury College, and received an MFA in Writing from Columbia University's School of the Arts.
Eva Weber's short documentary Reindeer is a lyrical and haunting portrait of reindeer herding in Lapland. The film screened at LAFF, Telluride, AFI Fest and Sundance, with upcoming screenings at Sundance London and the San Francisco International Film Festival. Weber's multi-award-winning film The Solitary Life of Cranes was selected as one of the top five films of the year in Sight & Sound magazine's annual film review. Other films include The Intimacy of Strangers (which premiered at Edinburgh and won of the President's Award at Full Frame), Steel Homes (international premiere at IDFA, U.S. premiere at Sundance), City of Cranes (winner at LAFF, Full Frame and Thessaloniki Documentary Festival and broadcast on POV) and Black Out (premiered in competition at IDFA). Weber has a BA in Media and Communications and MA in TV Drama (University of London), and also attended the National Film & Television School in the UK.
What was your inspiration for this story?
Vida: My mother is Swedish and from the time I was a very young girl she would tell me stories about Lapland—the area where Norway, Finland, and Sweden all come together above the Arctic Circle. I became obsessed with the indigenous population, the Sami, and even wore Sami boots made out of reindeer skin when I was a little girl.
I finally traveled to Lapland for the first time in my late twenties. Lapland in the winter to me was magic. I've never felt so intrigued by a landscape—by the endless fields of snow and the sight of the bright red Sami hats bobbing up and down against the whiteness. I was intrigued by how, though it was dark all the time, darkness began to have more variations than I'd ever noticed before. Sometimes the sky looked like a parachute concealing a flame, at others it possessed the neon colors of a freezer being opened in a dark room.
It was on my third trip to Lapland that I researched and educated myself about the plight of the Sami people. Their story is not so different from the histories of many indigenous peoples—they've been mistreated and their rights and land have been exploited for many years. My novel, Let the Northern Lights Erase Your Name grew out of my trips to Lapland. The landscape inspired the story, which is entirely fictional. But my experience of Lapland was so intensely visual, that from the moment the book was published, I really wanted to see the novel turned into a film. So I started writing the script for Let the Northern Lights Erase Your Name.
Weber: When I first read Vendela's novel, I was instantly drawn to it for its strong lyrical undercurrent, but also to how it explores themes of love, loss and identity. Above all else though, I was drawn to it due to its unique setting: Lapland is at once one of the most beautiful and harshest places I have ever visited—it's full of romance and mystery but it's also a very hard place to survive in. I really would like to capture the haunting isolation of this landscape as a backdrop to our main character's journey of self- discovery. In my work so far, I've been particularly interested in exploring the conflict between intimacy and distance, of being removed but close, and how we're shaped by the environments we live in. This film will build upon and develop themes that I've touched upon in my previous work.
What do you see as the greatest challenges for filmmakers today?
Vida: I think one of the biggest challenges for screenwriters and directors alike is trusting that simple stories can make wonderful films. I think there's a temptation (and possibly a pressure) to pull out all the bells and whistles. But ultimately, it all comes down to the story, and the story's ability to connect with people.
Weber: One of the biggest challenges is to find a way to make independent filmmaking financially viable in the long run, so you can make a living from what you do and keep on making films. It takes a lot of time and money to develop and make films, and a lot of the time this work is unpaid. The question is, how do you get to a point where you can make the films you want to make and actually get paid for them? Organizations like the San Francisco Film Society are very unique in that they can offer support throughout the life of a film and also take a long view on your career. On a day-to-day level, filmmaking is really about being resilient, to keep on making films. I feel it's important to build your own support network, to find like-minded filmmakers with whom you can work and exchange experiences.
What new resources exist that you see providing the greatest advantage for filmmakers working today?
Vida: On a very practical level, and as a writer, I have to say Skype. It's allowed Eva and me to work together across different continents on this film, and to exchange and talk through ideas almost as if we were in the same room.
Weber: New, cheap cameras, Internet distribution models, and crowd-funding are just some of the things that have made a massive difference and changed the way we make and distribute films. However, in many ways, I feel filmmaking has stayed the same—ultimately, it's all about finding a great story and powerful characters. Everything else is just a means to the end.
Where would you like to be 10 years from now?
Vida: I'd love to be telling stories about places I have yet to travel to, about cultures I have yet to explore.
Weber: I think I was once asked during a Creative Capital workshop to visualize myself in five years' time, and I remember seeing myself in a house near the beach with a dog. So far, none of those things have materialized, so I guess that's still what I am hoping for. On a more serious note, I would love to be in a position to keep on making films—films that tell stories I feel passionate about and that connect with audiences. And films that challenge me as a filmmaker; I love being pushed and trying out new things.
RICHARD LEVIEN (WRITER/DIRECTOR) AND CHAD BURRIS (PRODUCER) — LA MIGRA
Synopsis: Twelve-year-old Itan's life in San Francisco is turned upside down when she comes home from school to find her apartment ransacked and her mother missing. Suddenly she must rely on her estranged uncle Eevencio, who she suspects is a criminal. They cross the country in Eevencio's dilapidated truck, through the labyrinth of immigration detention, trying to find Itan's mother and prevent her from being deported.
Bio: Richard Levien has been writing, directing and editing award-winning films for 8 years. Levien's short film Immersion, about a ten-year-old boy from Mexico who speaks no English and struggles to fit in at his new school in the U.S., premiered at the Slamdance Film Festival in 2009. Immersion won the "No Violence" award at the Ann Arbor film festival, and the Best Bay Area short film award at the San Francisco International Film Festival. In 2009 Levien won the inaugural San Francisco Film Society/Kenneth Rainin Foundation Filmmaking Grant, for screenwriting on La Migra. Levien's editing credits include D Tour, which won Best Bay Area documentary feature at the 2009 San Francisco International Film Festival and appeared on the PBS series Independent Lens. Levien is originally from New Zealand, and has a PhD in theoretical physics from Princeton University.
Films that Chad Burris produced and executive produced have screened at some of the world's most prestigious festivals including Sundance, Tribeca, New Directors/New Films, Toronto, Cannes and Venice. His latest film as producer, Aurora Guerrero's Mosquita y Mari, premiered at the Sundance Film Festival in 2012 and was nominated for a 2013 Independent Spirit Award. Burris executive produced the Michael Winterbottom feature The Killer Inside Me starring Jessica Alba, Kate Hudson and Casey Affleck, which premiered at Sundance 2010. In 2011 he executive produced Famke Janssen's directorial debut, Bringing Up Bobby. More recently he executive produced the Nick Cassavetes feature Yellow. Burris was nominated for the Independent Spirit Piaget Producer of the Year Award in 2012. He was the last recipient of the Mark Silverman Award for New Producers from the Sundance Institute in 2007.
What was your inspiration for this story?
Levien: The initial story came from author Malín Alegria. When I began working on the script, I got to know a kid whose father had just been deported. That person's courage has been very inspiring for me. I want people seeing the film to have an emotional experience that helps them understand how families feel in this situation.
What do you see as the greatest challenges for filmmakers today? 
Burris: Finding a market for their work. Film is as much business as art and requires an outlet to exploit, or multiple, that can provide returns for projects and filmmakers to make a next project viable. Technology has made filmmaking more accessible, but it hasn't allowed distribution to keep pace. This will eventually level out somewhat, but I think capital markets will continue to create the same gate keeping function.
What new resources exist that you see providing the greatest advantage for filmmakers working today? 
Burris: Alternative sources of finances generated from the social media surge.
Where would you like to be 10 years from now?
Levien: I'd love to be making my third feature film, with a story that is not told enough in the mainstream media, just like this one. And I'd like to also continue editing great independent films in the Bay Area.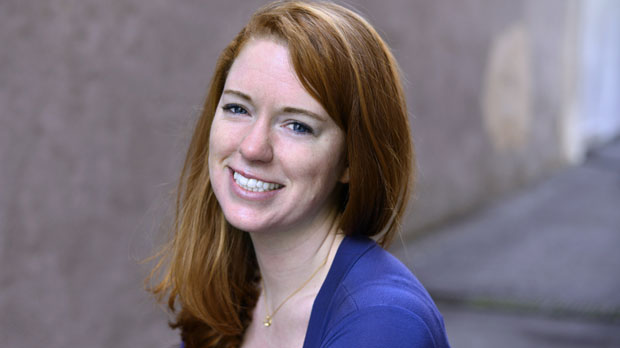 CAROLINE VON KUHN (PRODUCER), THE FIXER
Synopsis: An Afghan journalist is exiled from his war-torn country to a small bohemian community in Northern California. When he attempts to turn his menial job on the local police blotter into "Afghan-style" coverage of local crime, he gets drawn into the backwoods of this small town—a shadow Northern California where sex is casual, true friendship is hard to come by and an unfamiliar form of violence emerges all around him.
Bio: Caroline von Kuhn is a film and theater producer with six years in this industry. She works for the Tribeca Film Festival running their Industry department and is Managing Director of the Camden International Film Festival. She has worked extensively in film publicity in New York at the Tribeca Film Festival, Bob Berney's distribution company Apparition and the Film Society of Lincoln Center. Von Kuhn's most recent producing work includes her directorial debut Like the Water, cowritten with actress Caitlin FitzGerald, which she financed, shot, edited and premiered within 15 months. In theater she is currently producing and codirecting a US/UK/Norwegian production of her conception I, Peer, a modern take on Ibsen's Peer Gynt and disability in the arts. Von Kuhn received her BA in Financial Economics from University of Virginia and an MFA from University of Manchester.
What was your inspiration for this story?
Writer/director Ian Olds' work in Iraq and Afghanistan with local "fixers" woke him up to an important untold story behind these wars. Fixers are the hidden link in journalism, often taking great risk for little reward. After making a documentary in Afghanistan about the tragic death of a friend—a fixer on his film about the mechanics of war journalism—Ian couldn't shake the feeling that there was still much more to be told about the lives of this unseen class of journalists.
After helping another Afghan fixer get asylum to the West and watching him struggle with his confusing new life of banal safety, Ian realized that this was the story he needed to tell. Exploring the life of a fixer outside of war (in our case, a distinct, somewhat unhinged corner of Northern California) became a way to see his humanity outside the reductive lens of war trauma. It allowed us to explore a complicated character's inner life without keeping him at arms length by reducing him to the role of victim.
What do you see as the greatest challenges for filmmakers today?
The age-old challenges for artists of any discipline: time and funding. We live in a culture of instant gratification—an inherent Pavlovian urgency to get work done and sold. Yet the artistic process has a real need of time and money from even the earliest stage. The plethora of new technologies and alternatives at each step of the creative life of a film unfortunately can set up filmmakers to be rushed and lose sight of what choices actually serve their artistic intention. There is an intelligent audience out there, craving sophisticated, challenging work and talented filmmakers today who can fully realize this work given the appropriate support.
What new resources exist that you see providing the greatest advantage for filmmakers working today?
I may have slight bias thanks to my 9 to 5, but I do continue to find festivals a terrific asset to filmmakers, beyond simply the highly coveted possibility to share one's work on a big screen with an audience. I have found that many filmmakers who come through know their artistic responsibilities to their craft intimately but have little education on the continued obligation to their films after completion. Working for festivals allows one the incredible pleasure in finding the right audience, critics, sales agents and buyers for these works to thrive at their festival screenings and continue a life long after.
Where would you like to be 10 years from now?
I would like to be serving film: producing and directing scripts that are challenging, engaging works and working on the festival side of this industry, where we find audiences and lives for these films that pass through our gates. My own current film work is a study of Dagny Juel, a late 19th century brilliant, fiery Norwegian woman who was the muse to Munch, Strindberg and Przybyszewski in Berlin. Ten years? I certainly hope my directorial voice is a more sophisticated one and to have realized this work in the next decade.