Back to selection
Profiling the SFFS/KRF Filmmaking Grant Finalists (Part 1)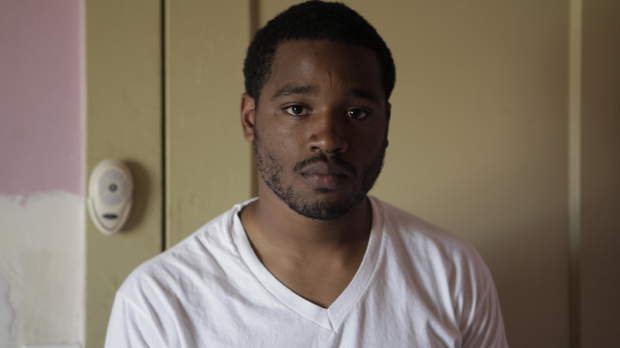 Following on from the Bay Area Boom article about the San Francisco Film Society's Filmmaker360 program, we are profiling the 13 finalists for the SFFS's Kenneth Rainin Foundation Filmmaking grant. The winners of this award will be announced on December 8.
RYAN COOGLER, FRUITVALE
Synopsis: Based on a true story, Fruitvale follows Oscar Grant, a 22-year-old Bay Area resident, who crosses paths with friends, enemies, family, and strangers on New Year's Eve 2008.
Bio: Ryan Coogler is a 26-year-old filmmaker based in the Bay Area. He earned his MFA at the University of Southern California School of Cinematic Arts in 2011, where he made several short films including Fig, Gap, and Locks. When he is not working on a film project, Coogler works as a counselor at San Francisco Juvenile Hall.
What was your inspiration for this story?
My biggest inspiration for the story came from being at home in the Bay Area when the incident happened to Oscar, and experiencing firsthand the fallout that stemmed from it.
What do you see as the greatest challenges for filmmakers today?
I think the greatest challenge for filmmakers today is the same as it always has been: getting your film made. It's an art form like no other in that it involves so much capital, time, and collaboration that every film, no matter how big or small in ambition, is like the bumblebee that shouldn't be able to fly.
I think that a more specific challenge for filmmakers of this generation is to find ways to use the technology that we have at our disposal to make our stories connect on a more human level. How do we keep from alienating our audiences with all of these technical capabilities? How do we find ways to use these tools to bring people closer to our characters?
If you could change one thing about the film industry, what would it be?
I'm not sure I know enough about the film industry to suggest what changes should be made. From the outside in, I can say that I wish there were more female filmmakers getting the opportunity to make material. I look at some of the recent work by Andrea Arnold, Ava DuVernay, Dee Rees, Lena Dunham, and Debra Granik and I see some very fresh cinematic perspectives. This year in particular it has been interesting watching Megan Ellison's impact on the independent film world as a producer.
CHRIS MASON JOHNSON, TEST
Synopsis: Test, the second feature film by award-winning writer-director Chris Mason Johnson (The New Twenty), is set in the contemporary ballet world of San Francisco in 1985, against the backdrop of the early years of the AIDS epidemic. Johnson draws on his career as a dancer with the Frankfurt Ballet and Mikhail Baryshnikov's White Oak Dance Project to tell a story of friendship and survival in a time of crisis.
Bio: Chris Mason Johnson began his career as a dancer in major ballet and modern companies throughout the U.S. and Europe. Since his transition to film he's worked as Head of Development at Open City Films and taught screenwriting at Amherst College, among other jobs. His first feature film as writer/director, The New Twenty (2009), won multiple festival awards and received strong reviews. His second feature, Test has received production grants from the Horizons Foundation and the San Francisco Film Society.
What was your inspiration for this story?
My movie Test is drawn very directly from my own experience. The early AIDS epidemic—for me and for the culture at large—was so traumatic and full of fear and shame that it's taken a long time to find the story I wanted to tell about it. I don't think it's any accident that the two documentaries We Were Here and How To Survive a Plague were made at roughly the same time as my film, which isn't a doc but covers similar material. The time feels right now to tell some of these stories that haven't been told but need to be.
What do you see as the greatest challenges for filmmakers today?
I think the greatest challenge, for truly independent filmmakers at least, is the fact that there is no systematic or institutional form of apprenticeship for directing. As a result, every first (and second) film for a writer/director is a make-or-break situation, and years and years go by between projects. I remember reading somewhere that Robert Altman had directed a half dozen or more live television shows before directing his first feature, and Fellini had a similar path of apprenticeship before making his first film. This is why there are so many one-time feature film directors in America: the stakes are high and preparation is minimal.
If you could change one thing about the film industry, what would it be?
I'll go with something big and idealistic: I would change the central role that screenplays have in our industry. In America at least, the screenplay is at the center of the process, believed to be the key to a good movie above all else.
But I don't think what makes a good read necessarily makes a good movie. Screenplays privilege dialogue over image and encourage formula, for one thing. The old system in France, where a director devised a scenario, sometimes with a collaborator like his d.p., and then hired someone to write the dialogue as a secondary function: this seems better to me. As a result of our screenplay-centric (and therefore dialogue-centric) system, great image- and tone-based directors like David Lynch and Gus Van Sant get marginalized or forgotten, and big talents like Soderbergh end up directing mediocre material.
ERIC ESCOBAR, THE EAST COUNTY
Synopsis: Dale Ryan is a desperate and broke real estate hustler. While chasing down a lead, he discovers two children abandoned in an empty house. Shockingly they are the kids of his long-lost friend who has a connection to a lucrative property development. With his eye on the real estate, Dale volunteers to look after the children. After the parents' missing minivan is found at the bottom of the Sacramento delta, Dale uncovers a web of corruption implicating the people closest to him.
Bio: Eric Escobar was born in San Francisco and has lived all over the Bay Area, from the rural fringe of Hollister to the urban core of Oakland. His short fiction films have played in festivals, and won awards, all over the world, from Sundance to Malta. Eric works a commercial director at the Kontent Kollective in San Francisco.
What was your inspiration for this story?
Most immediately: My mother lost her job in San Francisco, then lost her house in Alameda during the crash. A house she spent a lifetime working towards and finally attained. It was heartbreaking.
The larger picture: The modern SF Bay Area was born in the violent Gold Rush of the 19th century. That event was little more than a PR campaign designed to rapidly import a population of workers from around the hemisphere. By and large, gold miners got nothing, while wealthy, newly arrived landowning families reaped the benefits of the new State and its population of opportunity seekers. That experience set the tone for how the Bay Area boom-bubble-bust economy functions. Whether it was gold, agriculture, the war industry or technology in Silicon Valley—people, toiling away with the lure of instant wealth, are the engine, while the benefits are reaped by a much smaller group.
Each cycle leaves its mark and artifacts on the land and culture, whether it's destructive, like clogging the Bay with blasted out Sierra silt, or constructive, like building bridges to San Francisco. This last bubble, the one fueled by cheap loans, real estate scams and speculative construction projects, raised the level of mayhem to new heights. Cities have gone bankrupt, schools have been left defunded, while empty brand-new asphalt streets run past graded lots going nowhere in abandoned suburbs.
What do you see as the greatest challenges for filmmakers today?
Staying in the game while building a life beyond the filmmaking. Life as an indie filmmaker is a wildly unstable financial undertaking. Building a career, gaining skills and learning the craft require a tremendous amount of time. It is difficult to get good at it when it's done part-time or on weekends.
If you could change one thing about the film industry, what would it be?
I would love to see local film arts organizations and filmmakers build the infrastructure that would give rise to real regional filmmaking in the United States. I have lived in the Bay Area my whole life, I started my family here, I want to stay here and tell stories about this place. It would be great if every filmmaker in every place in the country could do that if he or she wanted to.
MARK DECENA, THE FLOWER AND THE BEE
Synopsis: A quirky dramedy about a nine-year-old botanist and his sidekick girlfriend, a budding entomologist, who upon discovering a thriving bee colony in an abandoned barrio lot, transform the orphaned half acre into a community garden. When the Archdiocese decides to sell the land off to a developer, the battle to save a garden becomes a questioning of their faith, and a struggle to save a community.
Bio: Mark Decena is a Sundance Lab Fellow and Sundance Festival alum. His 2003 film, Dopamine, premiered in dramatic competition and won the first Alfred P. Sloan Prize, and was also the closing night film for the San Francisco International Film Festival. Mark is the founder of Kontent, a boutique production company, housing a Kollective of five award-winning filmmakers, as well as producers and creatives working on original and commercial works for theatrical, television and the web. As a writer and director of films, narrative and nonfiction, Decena's first hour-long documentary, Watershed, produced by the Redford Center, is currently in release.
What was your inspiration for this story?
Mostly my own inadequacy for not teaching my kids about gardening, especially since we are lucky to have a backyard in the city. Isn't all creativity born from inadequacy? But also from learning about the food movement and how it can reshape urban culture if we do it right. Lastly, since the main characters are science nerds, but also going through Catholic Confirmation, it was an opportunity to explore the crossroads between religion and science at a definitive time in their life. It seems to be a recurring theme for me, this battle between belief and reason.
What do you see as the greatest challenges for filmmakers today?
Getting compensated just to create, i.e., to write. Production is a different animal; the script is done, investors are involved, the train is leaving the station. But no one pays you for an idea in your head. That's why the San Francisco Film Society / Kenneth Rainin Foundation Filmmaking Grants are so great. Funding for narrative scripts, with socially relevant themes. Unheard of!
If you could change one thing abouit the film industry, what would it be?
I wish it were easier. The whole process. Why do we love something that plays so hard to get?