Back to selection
Lady Vengeance: Summer Box Office's Revenge of the Nerds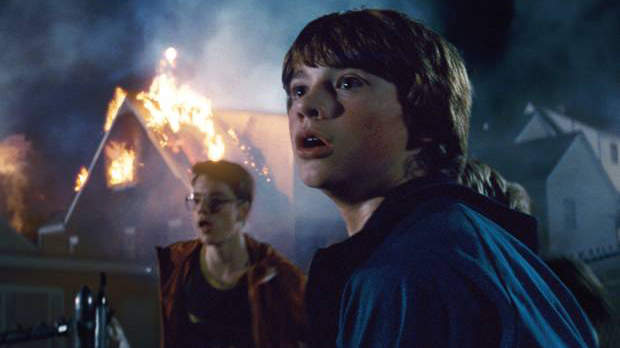 Summer is a strange and wonderful time when many of the rules of regular conduct cease to apply, and this pertains not just to the frequency of ice cream consumption and the blessing of "summer Fridays." Many people have an image of how genre films are usually consumed – by dedicated genre fans, in a quirky downtown arthouse theater, perhaps, or via DVDs shipped from Hong Kong while alone on the couch wearing a snuggie — but in the summer, the entire country seems to develop a taste for blood or kung fu. Independent genre features continue to be released, of course, but in the summer months genre steps into the limelight and dominates the multiplex.
Some argue that a film made above a certain budget and expected to rack up billions at the box office can no longer be classified as genre, but I'd counter that conflation of genre with the B-movie. Within the last two decades, the former has grown into an entity better defined not by budget but by subject matter, themes, and audience. From the microbudget horror of Ti West to the juggernaut Batman adaptations of Chris Nolan, if it's doing trailer loops and raising nerd pulses at Comic-Con, it's a genre film. It's the same repetitive argument that plagues the term "indie" — once indie referred specifically to budget, but now it can cover films at a wide range of budget levels connected by sensibility.
Of course, horror movies and comic-book adaptation now open year round. But in the summer genre is distinguished by sheer volume. There will be at least one sci-fi, fantasy, horror, action, or comic book adaptation film released nearly every week for the next three months, and most are likely going to be seen by much larger numbers than, let's say, We Own the Night, which opened Friday at the ReRun Theater in Brooklyn.
Since summer movie cravings are characterized by the desire for high-impact entertainment, perhaps it is genre's tendency to marry familiar memes with titillating action or storylines featuring stabbings, bitings, dueling, magic, and explosions that account for the rise in genre popularity with the rising of temperatures. Who isn't grateful to find among the listings the kind of film you can take a group of seven or eight people to on a Saturday evening after a woozy day spent drinking beers in the sun?
The 2011 summer movie selection boasts some of Hollywood's heavy genre-film hitters, starting with Super 8 (pictured above), which opens in two weeks and is directed by JJ Abrams and executive produced by Steven Spielberg. I'm curious to see how Abrams's witty, slightly dark voice shines through given the trailer; its wondrous/ominous feel and nostalgia-inducing cast of glowing children looks both like classic Spielberg and a spoof of classic Spielberg. David Yates, director of the last several Harry Potter films, including the politically stimulating Harry Potter: Order of the Phoenix, returns with Harry Potter and the Deathly Hallows Part 2, a film sure to be cathartic to the series' fans regardless of whether or not this latest entry is as plodding as its first half. And for those who long for an Asian period drama without all that martial arts business, Wayne Wang, Mr. Joy Luck Club himself, enters the fray with a softer genre entry, Snow Flower and the Secret Fan.
A tricky crop to navigate every summer are the prequels, sequels, remakes, and reboots, a whole subcategory of genre that generally appear to be leeching the creativity out of genre filmmaking. Still, there have been successes, such as the aforementioned J.J. Abrams's ballsy Star Trek reboot that opened early in the summer of 2009. It's surprising that Rupert Wyatt is choosing to revisit Planet of the Apes in Rise of the Planet of the Apes, a series already unsuccessfully tackled by Tim Burton in 2001. If that man can't make style over substance work in the face of a paper-thin concept, who can? (Even with the help of the perplexing James Franco.) Despite its lyrical, occultish title, expectations are low for Transformers: Dark of the Moon, which I imagine will be another impressive but preposterously long computer graphics demo of a movie. One franchise film I genuinely look forward to besides Harry Potter (and that's partly only because I'm a completist) is X-Men: First Class. Despite the near incoherency of its trailer, for fans of the comic's complex narratives, it is nice have a film that is entirely dedicated to the origin stories of these characters.
Perhaps I'm simply fooling myself, but even beyond X-Men: First Class, the dreaded comic book adaptations are looking more enticing than usual this summer (even Thor was surprisingly enjoyable). Perhaps the people responsible for churning out this stuff have finally gotten sick of all the drudgery of a Daredevil or an Elektra, or were jolted out of their stupor by the stupendous originality of the decidedly more indie Scott Pilgrim vs. The World. Either way, Captain America: The First Avenger seems to have a certain retro appeal and timely exploration of patriotism, Green Lantern promises a kind of one-liner 'n' guns action panache, and both feature actors who have proven their talents in less bombastic fare.
Despite all the more traditionally genre-oriented big names on the table, however, the film that I am the most excited for, and which best represents the hot-weather rise of genre film, is Jon Favreau's Cowboys and Aliens, in which a posse of cowboys including Indiana Jones (Harrison Ford) and James Bond (Daniel Craig) must stop an alien race trying to take over the Earth in 1873. The very title reeks deliciously of trashy goodness, the poster drips with subdued drama of an old Western, and Favreau has proven his mettle in the generally well-received Iron Man movies.
While the robust air conditioning and giant sodas are a welcome respite in the hot summer months, I recommend sneaking in a six pack, or engaging in the distinctively multiplex pleasure of ducking into another movie when the one you paid for has ended, even if just to preserve one's edge until crawling back to the cooler, danker, "classier" venues that we all know and love.
FARIHAH ZAMAN began working in film as a Programmer for Film South Asia documentary film festival before moving to New York in 2005, where she was the Acquisitions Manager at independent film distribution company Magnolia Pictures. In 2008 she coordinated IFP's No Borders program, the only international co-production market in the US, before becoming Program Manager of The Flaherty Seminar until 2010. Farihah currently writes for The Huffington Post, as well as online film journal Reverse Shot, among others.