Back to selection
2ND ANNUAL ARUBA FILM FESTIVAL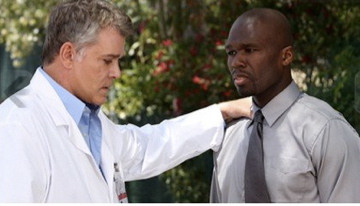 A Dutch protectorate tucked near the very bottom of the Caribbean, Aruba is a small, arid, resort powered island that, despite its idiosyncrasies, may feel at times, especially along its sunbather packed eastern shores, like any other tourist satellite (although a particularly intoxicating one it is). Still, woe is he who gets caught in the all too ubiquitous American simulacrum, one of decidedly marked-up Five Guys fries and T.G.I. Friday's chicken fingers, of cheeseburger "specials" at Hooters with beef that taste like copper. Of course, this is a film festival on a beautiful tourist trap, so there's a lot of glamor, some forced, although mostly not in this particularly pricey locale; if you look hard enough, you can even find a place along the resorts with actual Aruban food.
The Aruba Film Festival is a young festival however, perhaps against all odds considering some of the disadvantages of resort bound film fests, is sprightly, fun and monumentally eclectic in its programming, even if it's held, for the most part, on the second floor of a strip-mall multiplex near the Holiday Inn. Those all too pristine beaches just a few hundred yards away just call out for night-time, outdoor screenings, despite the still humid air and occasionally stiff ocean breezes. Whatever; the cake's been baked and the deed is done for the 2011 AFF, and what a bizarre and occasionally magical time at the movies it was.
Every young festival wants star power to distinguish itself and please the money people; I suppose Aruba didn't disappoint on this front.  A one time 25 New Face of Independent Film, Keith Bearden was on hand with his Meet Monica Valour and it's star Kim Cattrall for opening night. Jonathan Demme showed up to screen and rap about his nearly a decade old documentary The Agronomist, but one suspects he wanted an excuse to vacation with his son and to visit his mother, who runs a restaurant on the less touristy side of the island. He was, unlike some of the others, nearly ubiquitous at screenings however. The man has a real hunger for movies. Serious international auteurs like Milcho Manchevski (Before the Rain, Mothers) and Lech Majewski (The Mill and the Cross) showed up to catch some rays and discuss, in mostly riveting public conversations, their peculiar takes on the craft. Milcho managed to get bitten by a fish while standing in the ocean. Good times had.
The real fun however, didn't begin until Curtis "50 Cent" Jackson showed up with his colossally awful camp masterpiece Things Fall Apart. Mike Mills' Beginners, our cover film from the spring issue, was in Aruba and proved to be just as terrific as I anticipated it would, but among illness dramas Jackson's miraculously inauthentic turkey inspires a latent, morbid fascination that Beginners, thoughtfully made and effervescent as it may be, never will. Not a direct reference to either The Roots album or Chinea Achebe novel (the film's true auteur was convinced Achebe was a woman until told otherwise) Things Fall Apart is, in all sincerity, the most thrilling experience this author has had at the movies all year. This is the type of filmmaking that would make poet and camp criticism pioneer Parker Tyler whistle. Allegedly directed by Mario Van Peebles, it also features that second generation filmmakers' most transcendentally ham fisted performance since Solo and easily his most campable spectacle ever; that's a significant achievement coming from the director of New Jack City. If enough people see it to allow its reputation to grow, it may go down as one of the most unintentionally comedic vanity projects in the annals of American Cinema. "Fiddy" absolutely that steals the show.
The thirtysomething Jackson co-wrote, financed and starred in the picture, an ostensibly earnest story, inspired by the untimely death of one of the rapper's friends from cancer, of a college football star who is stricken with lymphoma. At least I think it was lymphoma; cancer "of the chest" is the best we get from his oncologist, Ray Liotta, who is starting to resembled William Shatner in his late middle age. Our stricken tailback, played by Jackson himself in the most bogus Ricky Williams/Milli Vinilli dreadlock wig imaginable, losses massive amounts of weight, his series of co-ed hos, the nifty dreads and, inexplicably, his pigskin scholarship over a smash cut after the diagnosis. Jackson lost ninety pounds for the role which, as he admitted at a press conference the day after he sold out three screens at the multiplex simultaneously with this surely direct-to-video effort, he shed simply by consuming his Formula 50 vitamin water and little else.
Things Fall Apart is singlehandedly the most risible movie ever about college football (which suddenly becomes arena football for no apparent reason, complete with cheerleaders on the actual field of play during the action), cancer, health care, sibling rivalry, the media environment (or lack their of) surrounding an elite athlete, single black mothers and perhaps black people period. Lynn Whitfield does her best to elevate the material as 50's mom, but the cards are considerably stacked against her. By the time she's throwing pans of fried chicken and crying hysterically on a pier after she's been fired, via phone call, from a catering job that she took in order to pay for her ex-college football star's health care costs, the gap between what the material intention of the film is and what response it actually engenders has grown so large that she's literally consumed by it. 50, who has apparently secured slate financing for ten movies that he plans to produce and may star in, is a performer whose facial expressions seem to oscillate only between an open mouthed leer and something resembling a shit eating grin, but he is a formidable entrepreneur, which as we all known, is seemingly half of the battle in making these stabs at expression known as motion pictures. Asked if he wanted to move on to directing, he said, simply. "I don't know about that. Directing is hard work man." Amen.