Back to selection
TORONTO IS A PUZZLE
This is my first time at TIFF, and I have to admit, it is a puzzle. Look at this picture — that's only the press and industry screenings! Notice the puzzlement and confusion of the professionals, even.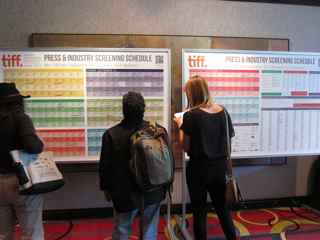 I also find the transportation system puzzling, and spend a lot of time in taxis. Everyone likes to complain about traffic in Toronto and it is de rigeur to show up to a screening at the AMC Theatres panting and sweating.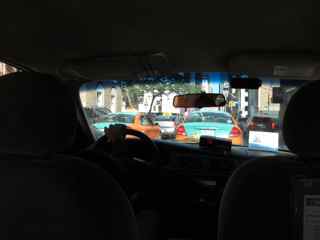 I had two films premiere this weekend (three cheers!!) and they were very well-received (three cheers!!) But mostly every buyer I meet looks sad, trudging down the street. They say, "there is nothing to buy. Nothing. I want a film. Where are the films to buy?" This is sad for them but, frankly, very exciting for those of us on the selling side. I can't imagine buyers walking around desperate to spend money a few years ago. Things are looking up for us. Here is a sales person, Michael Lerman of the Film Sales Company, looking up: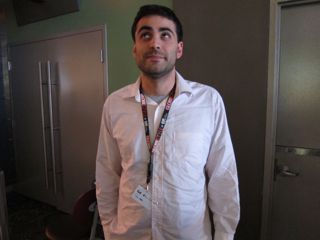 and another one, Dana O'Keefe from Cinetic, looking sharp in front of the poster for his new film, TINKER TAILOR SOLDIER SPY, which he had sold long ago.