Back to selection
SEE YOU YESTERDAY: MORE IFW SNAPSHOTS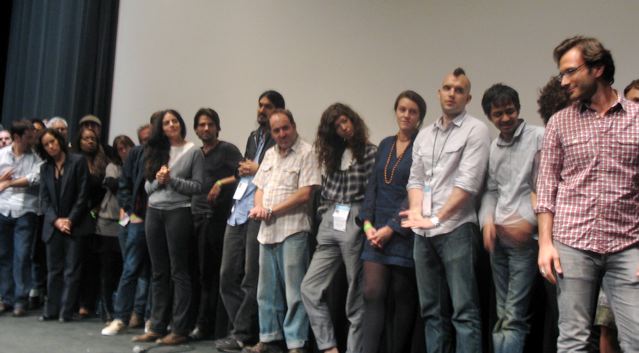 We're halfway through Independent Film Week, and time has started to play tricks. Days seem to stretch on forever, but at the same time, hours go by like minutes. Today I accidentally said to someone, "I'll see you yesterday."
Here are some more snapshots of Film Week in action: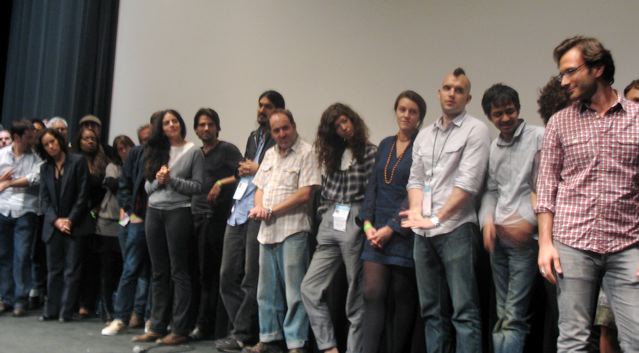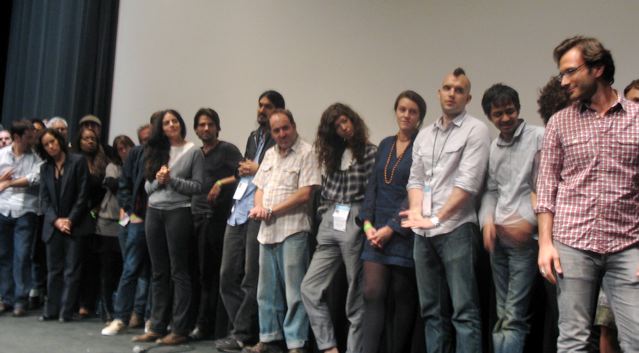 The creative forces behind IFP's 2011 Narrative and Documentary Lab projects share the stage at the end of Tuesday night's Lab Showcase at the Walter Reade Theater.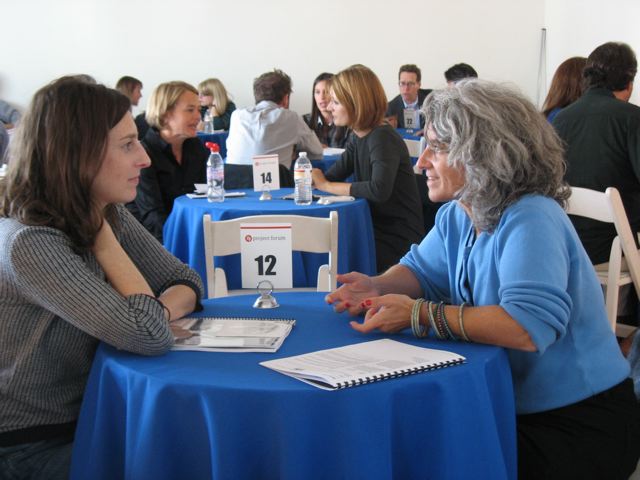 Writer/Director Gillian Robespierre discusses her screenplay Obvious Child with the Sundance Institute's Rachel Chanoff.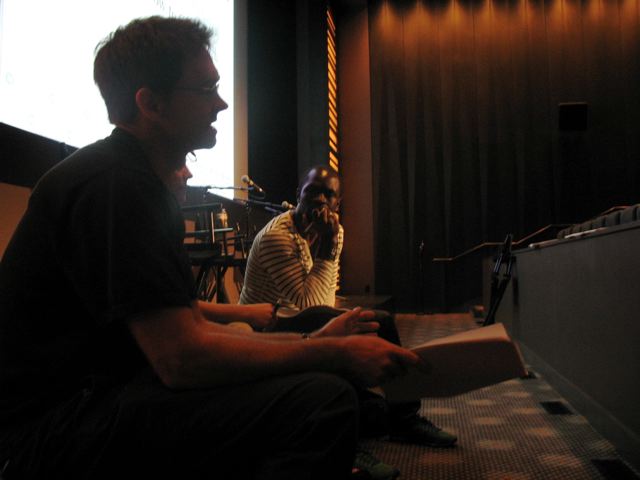 Writer/Director Harrison Witt (Sister Sarah) helps actor Gbenga Akinnagbe (The Wire) prepare for his role in Tuesday afternoon's Emerging Narrative reading series.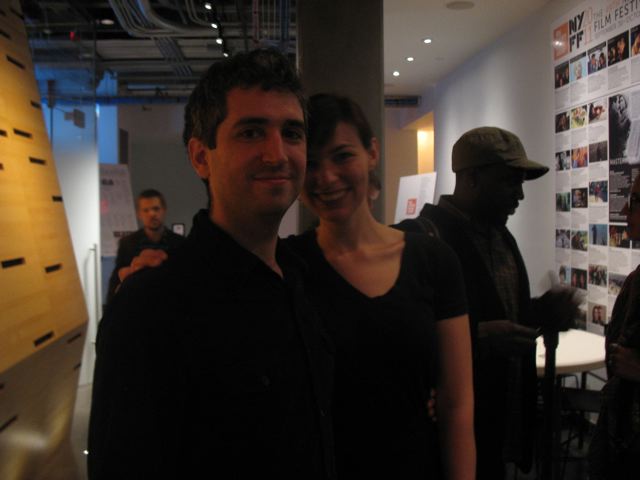 Filmmakers Ron Eyal and Eleanor Burke, whose Slamdance Grand Jury Prize winner Stranger Things continues to rock the festival circuit, attend a reception at the Elinor Bunin Munroe Film Center.
More to come before the week is out. And remember – you can live stream the ENTIRE Filmmaker Conference for free at www.ifp.org