Back to selection
WRAPPING WOODSTOCK 2011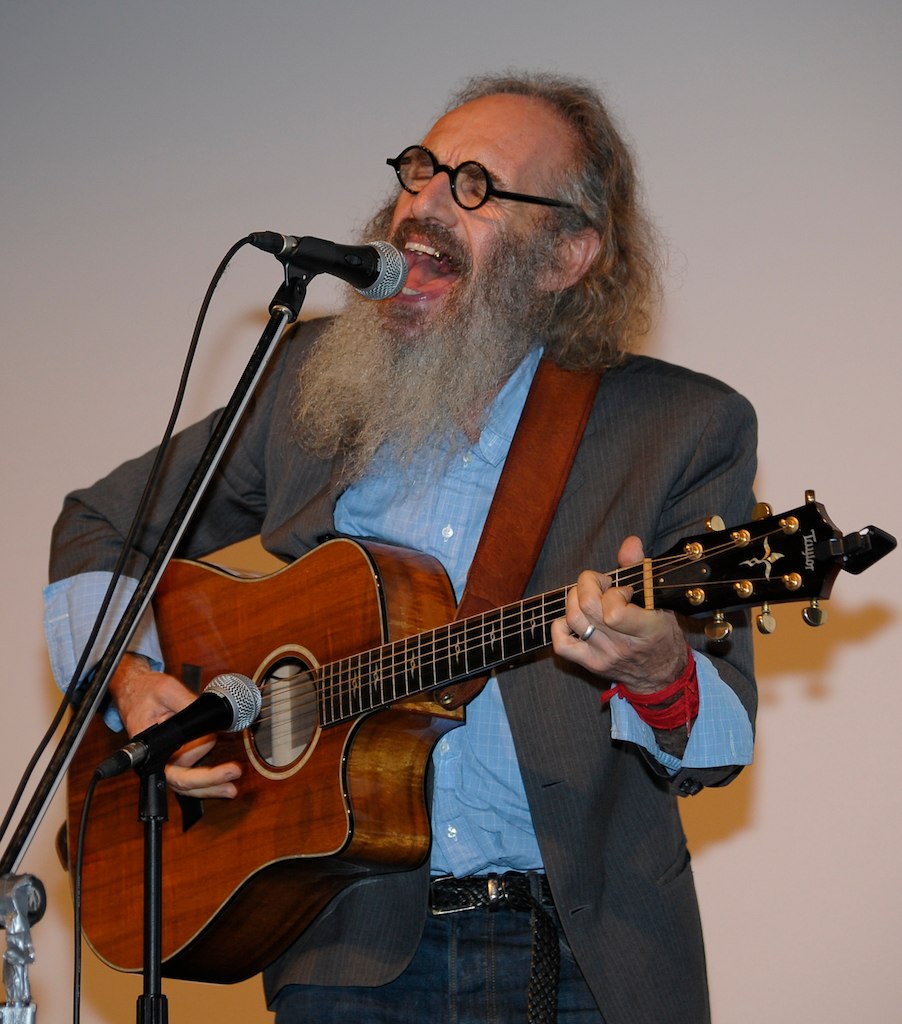 Forget that the world economy is inching precariously close to tanking, yet again. Forget that new film festivals are also streaming out of the starting gate. "The inaugural Singafest Asian Film Festival hits Westwood this weekend," the email proclaims. So just how many festivals are there? "First Palo Alto Film Festival opens with a bang." The emails won't stop. A lowball count is 4,000 worldwide, although doubling, possibly tripling, that number is probably closer to reality.
Forget that we know all the top-tier festivals, the celebrities attending, the films winning, and the festival race-chatter: Toronto is up and Venice is down … Full Frame is stumbling and Tribeca is again ascending … Edinburg is dead and Busan is rising higher….
Having schlepped to some 60 film festivals in the last two years, I have learned that hardcore festival junkies and quite a few "chippers" (a drug term that means shooting up only occasionally) dismiss all this talk as low-grade gibberish. They say create your own top-tier. There are too many variables, too much diversity, and too much subjectivity for objective comparisons, they insist. Film festivals are about what you like. It doesn't matter how many fests there are, but how many you like. Fest junkies are very opinionated.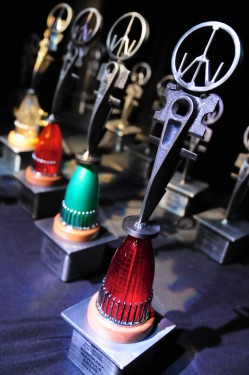 Waiting for the Woodstock Film Festival awards gala to begin, I walk around the packed hall of some 500 festivalgoers and randomly ask: "What do you think about the Woodstock Film Festival?" Although a few were too blitzed to vocalize, and I'm really lousy at reading quivering lips, most did come through.
"Awesome. It's really laid back, and unlike lots of festivals, Woodstock treats people very well." — Valeria Mogilevich
"It's like an artist's festival. It's an open mic. It's — I need a thousand words to explain this, can I get back to you in an email?" — Director Tony Kaye (American History X), his Detachment the festival's closing-night film.
"Woodstock is what Sundance started out as, intimate and easy to meet people." — Randy Barbee
"It's like a hug of a festival, an oasis." — Filmmaker Lisa Gossels (My So Called Enemy).
"The people are smiling here; it's more like a community than a festival." — Alexi Anastasio, director of Adventures in Plymptoons!
"I really hate this festival. It makes me have a fantastic time and then I forget how screwed up our world is. It's terrible!" — Miserable Mike
"It's like being home away from home and coming home. I'm just wondering where they grow their weed and they surf." — Rene Kock, producer of Skateistan: Four Wheels And A Board In Kabul
Excellent film festivals are grounded on great films — films the local multiplex would never consider screening — as well as a party scene significantly unlike hanging out in your depressed cousin's basement. These festivals are, as the Woodstock festivalgoers said, friendly, relaxed, sociable, intimate, and "more like a community than a festival."
During the Awards Ceremony, nearly a dozen honorees were presented trophies, handcrafted by local artist Steve Heller using wood and medal and old Cadillac car parts, and crowned off with a W (for Woodstock) in a peace sign. Topping the awards food chain, this year anyway, were the Excellence in Acting Award presented to the versatile and accomplished actress Ellen Barkin, the Maverick Award given to director Tony Kay — they would be dubbed "the beauty and the beast" — and the inaugural Meera Gandhi Giving Back Award to the actor and activist Mark Ruffalo.
Ellen Barkin waxed on being a little Jewish girl from the Bronx and vacationing with her parents in the Catskills near Woodstock and having a great time, and then in the late 1960s being a Jewish woman from the Bronx and vacationing without her parents in the Catskills near Woodstock and getting totally ripped.
When called to accept the Maverick Award, Tony Kaye, with scraggly long beard and wild-eyes blazing, darted and dodged through the audience, shot himself up on the stage, whipped an acoustic guitar off his back and sang his original composition "Love Beats Death." When finished, without speaking a word, Kaye grabbed the Maverick trophy and raced off the stage leaving the audience stunned and laughing hysterically.
Mark Ruffalo, receiving the Giving Back Award for humanitarian activism, expressed himself on a different subject and in a different fashion, screaming: "The oil and gas industry is such a pig." This everyone agreed was very humanitarian.
They were reflections on the past, a testament to the outrageous, an expression of the outraged, all fitting tributes to the Woodstock Film Festival. Barkin nostalgic about the Jewish "alps" of the 1950s and Woodstock the hippie enclave of the 1960s, Kaye the bizarre embodied a Woodstock that for nearly 150 years has been home to painters, art colonies, screwballs, musicians, orgies, writers, oddballs of all stripes, increasingly oddball filmmakers, and Ruffalo passionate for an environmental vision solidly embraced by Woodstockers today.
Nearly all, if not all, of my top-tier festivals have solid roots in their locations. High quality films are essential, make no mistake about that, but more is required to lift a festival to the highest level. For me, besides Woodstock, there is Woods Hole on Cape Cod, Tall Grass on the Kansas prairie, and Royal Flush in hip Brooklyn. All with locale integrated into the soul and the fabric of their festivals, screening films that provide insight and jack the emotions, a synergism that roars the festival to a community.
As for all those festivals currently bursting out of the starting gate, most are headed elsewhere. Chamber of commerce created, tourism board promoted, wannabe Sundances, festival-for-everyone clones, timid and unimaginative without roots and abhorring the unexpected while devoid of passion, they will never roar. When the soul is commercialization and the goal is globalization of art, roaring is impossible. But don't fret. Look and you shall find lots of roaring out there.