Back to selection
TWO CLIPS FROM SUNDANCE HIT "PARIAH"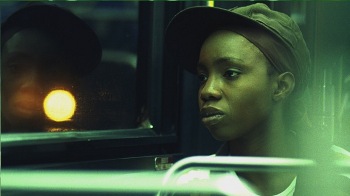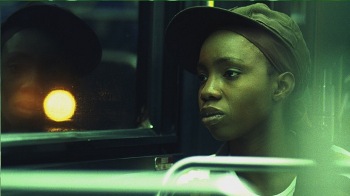 Over at the Shadow and Act blog Tambay Obenson has post two clips from one of the favorites from this past Sundance, Dee Rees' Pariah.
Opening Dec. 28 through Focus Features, the film highlights the impressive talents — and relentlessness — of its writer-director (who along with being a 25 New Faces alum is nominated for Breakthrough Director at this year's Gotham Awards) and star Adepero Oduye; as you'll see in the clips and the trailer below.
If you're a reader of this site you already know a lot about Pariah. One of my favorite pieces on the film is the honest response Rees gave us for our annual Sundance question:
The biggest surprise associated with making Pariah came after watching the first rough cut when we discovered that this was not a "black lesbian" movie. We had fought this BRUTAL uphill battle in funding the film with financiers and investors balking at the story because it was "too small and specific" (which is code for "too black and too gay"). After we screened the first cut, one of our early advisors went so far as to describe it as "commercial." We didn't know whether to slap them or celebrate. After all that time fighting our way through pitch after pitch and pass after pass, we had come to wear our "outsiderness" like a badge of honor. Perversely, we felt like, "How dare you label us accessible?!". LOL. And even more than that, Pariah turned out to be this nice ensemble piece, not just the single-character driven story that it was perceived to be. I'm completely in love with the cast and the way they opened up all of the characters and made it this richer, deeper piece that has so much heart and life beyond [our protagonist], Alike. The amazing performances gave us such an embarrassment of riches in the edit room that we had to actively stay focused to make sure that it remained Alike's story.

Looking back, it's hilarious that we spent all this time in development and prepro convincing potential partners how this story was universal and relatable, only to discover that the film was so far out of the box and so completely beyond the initial expectations, we never needed to fight the battle at all. It was wasted energy. The film speaks for itself and now it's really great to finally be on the other side of the mountain and sit back and let audiences see for themselves what we knew in our gut all along.
What more about Pariah? Check out the current issue of Filmmaker, where we interview Rees, on stands now or you can subscribe for a digital issue.