Back to selection
PAIRING FILMS AT IDFA 2011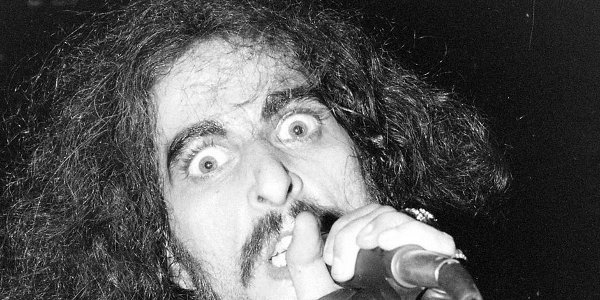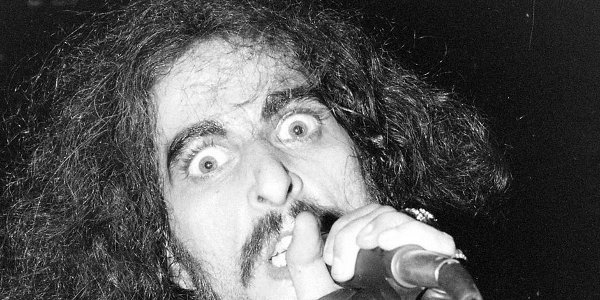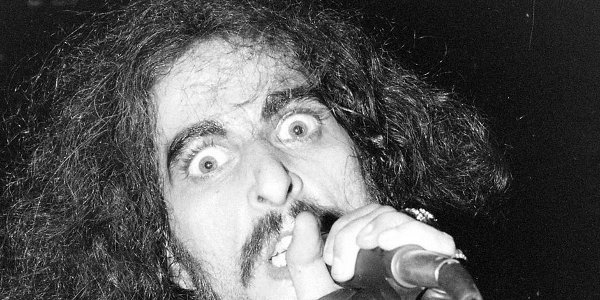 The Jack the Ripper weather that blanketed part of the 24th International Documentary Film Festival Amsterdam this year seemed poetically apropos. Rushing from P&I screenings, to public showings, to private viewing booths I often felt like I was lost in a heavy fog of docs. In addition I took great advantage of the many behind-the-scenes and inside-scoop events — most free to the public — that gives this biggest doc fest in Europe its accessible community vibe. I watched a Talk Show with tabloid-deep Nick Broomfield discussing his Sarah Palin: You Betcha! over a live Internet feed. I attended in person a much more fascinating Meet the Makers with Steve James (ironically, the very same morning I learned that The Interrupters — which I'd predicted would nab this year's Academy Award for Best Documentary — shamefully got booted from the Oscar shortlist), who was being honored with a retrospective on top of presenting his own Top 10 compilation. I caught another Talk Show at the Escape Club with Joe Berlinger — who announced that it was the first time out of the country for his accompanying invitee and longtime Paradise Lost series subject, the recently freed Jason Baldwin. (Berlinger and Baldwin were followed by guest Vikram Gandhi, whose Kumaré was my top pick at DOC NYC.)
I also stopped by the young and vibrant Flemish Arts Centre De Brakke Grond to check out Exhibition: Expanding Documentary 2011. Although I wasn't able to take a virtual walk through Brussels courtesy of CREW, a Belgium-based collective of artists and scientists, I did manage to engage with Condition One, Danfung Dennis and Patrick Chauvel's DocLab Competition entry. Their immersive project allows the viewer to take a choose-your-own-field-of-vision adventure through confrontations in Libya, New Orleans, Thailand or NYC (specifically the Occupy Wall Street protest) via headphones and an iPad suspended from the ceiling.
Later on I hit another Talk Show jam-packed with globally diverse guests, including the director of a love letter to Holland's most famous music venue (Paradiso, An Amsterdam Stage Affair); the creator of a very personal Doc U project titled The Betrayal, which took the IDFA Award for Student Documentary, and was the director's attempt to come to terms with a wayward youth that included joining both a left-wing squat in Norway and a violent neo-Nazi group; the forces behind a film about renovating the sole movie theater in a Palestinian battle zone (Cinema Jenin); and the maker of a doc about the pro-Putin youth organization Nashi (Putin's Kiss), who brought along one of her subjects, the outspoken Russian blogger and journalist Oleg Kashin, who'd spent three months in the hospital after a savage beating (which was caught on surveillance tape and shown in the film). When asked how he thought Putin's Kiss, set for an upcoming Russian release, would be received in his homeland, Kashin simply shrugged, guessing that "nobody will see it," since hardly anyone watches docs in Russia.
Which, fortunately, is not the case here in Amsterdam, where besides trying to navigate the nonstop popular panels and parties, I had a hard time narrowing down the docs that most moved and shook me. So instead of raving or panning, now that the fog has finally lifted, I'll once again do some pairing.
Great Danes
Though I was disappointed that this year's IDFA seemed to favor productions from the U.S. and The Netherlands (as opposed to last year's greater emphasis on Denmark and Romania, my top doc-making countries) I was heartened by the choice of Mads Brügger's The Ambassador (Feature-Length Competition) for the opening night slot. As he did in The Red Chapel, the Danish agent provocateur, who, like the Yes Men views political activism as performance art, invades a foreign country under false pretenses to equal parts enlightening and hilarious effect. This time Brügger with nothing more than sheer chutzpah and a boatload of cash becomes an African diplomat to Liberia, infiltrating the shady underworld of diplomatic brokerage firms in the west (he abandons a British fixer in favor of a much more can-do Dutch gent who for $135,000 provides him with not only diplomatic credentials, but a degree from Monrovia University and a Liberian driver's license); and blood diamonds in the heart of darkness, the Central Republic of Africa. In a land of all encompassing power plays, he goes on a journey as twisted and convoluted as any spy novel –- with twice the laughs. "This is what the NGO people don't understand. You can really have fun in Africa," Brügger proclaims before he gets down and boogies with a tribe of drunken Pygmies (who, fittingly, he's decided to employ in a match factory being used as a front).
Hailing from the same country but a world away in tone was the aforementioned Putin's Kiss (Feature-Length Competition), Lise Birk Pedersen's highly nuanced portrait of the made-for-mainstream-media Masha, a pretty, enthusiastic and articulate student who joined Putin's youth group Nashi at 16 and by 19 had risen its ranks to receive a high medal of order – and a kiss from Putin. But Putin's Kiss alternately could have been titled Masha's Awakening, after the Kool Aid the activist drank slowly begins to lose effect as she befriends others outside her pro-Putin circle (including the oppositional Oleg Kashin who she predicts – on camera – would never be harmed for speaking out against the Kremlin. The indomitable Kashin – who managed to send out a post-beating tweet with broken fingers before passing out – wryly calls her words "anti-prophetic"). Though the film ends on a smartly ambiguous note Pedersen mentioned at the Talk Show that Masha, no longer involved in politics, nevertheless ultimately decided to decline IDFA's invitation to attend. Like Kashin she still lives in Russia where doors can open and close at the speed of a tweet.
Post-Soviet Bloc Eccentrics
After such a strong showing from Romania in 2010 I was surprised to be able to locate only one selection from the country at this most recent IDFA edition. Artchil Khetagouri and Ileana Stanculescu's Noosfera (Mid-Length Competition) pales in comparison to the likes of last year's (HBO Romania) doc The World According to Ion B. from Alexander Nanau, yet nonetheless is similarly memorable for its oddball outsider subject matter. Noosfera refers to a "New Age" and the futuristic theory of true love espoused by sociology professor Nicolae Dumitru, for which he has sacrificed two marriages (though his still smitten second wife remains living in his small apartment on the other side of a not soundproof wall) and is heading towards the downfall of a third.
Equally stranger than fiction is the black and white, sole Latvian selection 33 Animals of Santa Claus (Mid-Length Competition) from Laila Pakalnina, the title a reference to the doting figure at the center of a household menagerie that includes cats and dogs, birds and bunnies, rats and fish — 33 critters in all. Needless to say there's not a moment's downtime for this happy-go-lucky granny who even finds a day to play Santa for the neighborhood kiddies. Nor for the director is there a lack of movement in any frame.
Telenovelas Verdades
One of the highlights of this year's program was the Cinema Do Brasil section, which allowed me to catch up with the work of José Padilha, who shifts as effortlessly from nonfiction (Bus 174) to fiction (The Elite Squad and its much better sequel The Elite Squad 2: The Enemy Within) as does James Marsh or even Werner Herzog. His Sundance-premiering latest, Secrets of the Tribe, deserves its critical buzz and then some. What starts out as a doc about the discovery of the Yanomami tribe ("Humanity as it existed for half a million years," is how one white anthropologist describes their way of life) and its members subsequently being turned into both anthropological guinea pigs and noble savage celebrities, ultimately becomes a tale of white men gone wild. From silly "he said, she said" bickering between academics, to more controversial accusations of pedophilia when a scientist marries an underage tribe member, to disturbing accounts of sexual molestation and rape at the hands of none other than Lévi-Strauss's protégé, to the outrageous involvement of the Atomic Energy Commission, this real-life big fish tale is enough to make a hungry tabloid editor's (or Nick Broomfield's) mouth water.
At the other end of the sensationalism spectrum lies The Night Watchman (Reflecting Images-Best of Fests), Mexican director Natalia Almada's gorgeous study in south-of-the-border contrasts. As quietly powerful, and as nearly wordless, as Nikolaus Geyrhalter's films, and Wiseman-like in its attention to people at daily work, Almada's doc centers on the titular protagonist and his site of employment, the final resting place of the country's mega-wealthy drug lords. As average Mexicans like the night watchman spend their lives in semi-peaceful, dirt floor poverty, luxurious mausoleums for the rich departed stand empty as if a quiet plague (not gunfire) simply wiped out a section of Beverly Hills. The director's fluid lens captures not one scene of violence – indeed, doing so would have been simply superfluous since the unspoken and unseen linger like malevolent ghosts at the edge of every frame.
Dutch Treats
After spending most of this past year lamenting the generally woeful state of filmmaking in The Netherlands, seeing homegirl Heddy Honigmann (born in Peru but residing in Holland for over three decades) represented by her 1999 doc Crazy (Reflecting Images-Panorama) felt like a breath of fresh air. Why this sixty-something director isn't ranked right up there in the pantheon of American heavyweights like Wiseman (his Crazy Horse played in the Reflecting Images-Masters section) or certainly Barbara Kopple (whose Gun Fight also screened in Reflecting Images-Masters) is about as frustratingly inexplicable to me as The Interrupters being shut out of the Oscars. Honigmann has a gift that goes beyond her stellar filmmaking skills – a near-priestly ability to get complete strangers to open up to her about things they've really no business talking about in public, let alone in front of a camera. Every time I watch a Honigmann doc, be it about sexuality (O Amor Natural) or death (Forever) I'm in awe as I reflect on her subjects and think, "Why on earth are they telling her this?"
Crazy, like all her films, uses the universal to get at the personal. In this case it's music that serves as a jumping off point, a portal into the minds of Dutch U.N. peacekeepers that have served in battle zones across the world, from Korea to Cambodia, from Lebanon to Bosnia. Honigmann asks each the innocuous question of which song meant the most to them during their mission, then plays it as the camera rolls – opening up a Pandora's Box of emotion. A stiff, high-ranking official in the Dutch Royal Navy discusses serving in Bosnia, and recalls the music video the BBC aired of the Srebenica massacre set to Seal's "Crazy." As he listens calmly he starts to sweat in spite of himself. Honigmann's lens doesn't flinch as the director forces us to experience the uncomfortable right along with this officer, refusing to cut away as the seconds start to feel like hours. (The other scene that packs a punch involves a younger soldier. As U2's "Sunday Bloody Sunday" plays Honigmann's lens slowly closes in until a tear runs down his otherwise unemotional face. Then she holds her shot — we can't escape any more than he can. If this isn't transcendent filmmaking I don't know what is.)
At quite a different point on The Netherlands spectrum is Meet the Fokkens (Dutch competition) — though the elderly twin sisters at the heart of Gabriëlle Provaas and Rob Schröder's lighthearted and charming portrait certainly look like they could have stepped right out of Honigmann's O Amor Natural. Martine and Louise Fokken are the grand dames of Amsterdam's red light district, working as prostitutes — legally! — in the city since 1961. (Actually Louise retired a couple years ago due to arthritis, but Martine is still available for appointments three days a week. Trust me — I had the good luck to not only meet the vivacious Fokkens at IDFA, but subsequently got invited by Martine to stop by her window for coffee between clients.) Swinging from funny (Martine sings "the wheels on the bus go round" in Dutch while giving a handjob) to poignant ("You're not allowed to be old," she also laments about her profession, while conceding that "every age has its charm"), the film passionately strives for honesty over titillation, much like its no-nonsense subjects. "You can bring the family," one of the twins says, handing a middle-aged man an invitation to an exhibit of their paintings. "I'll get them mentally prepared," he replies. Perhaps my favorite scene of all, though, occurs near the end when the colorful duo take a walk in deep snow, falling then laughing like schoolgirls as they try to regain their footing. Filled with a lust for life the sturdy Fokkens are proof that joie de vivre has no expiration date.
U.S. Satanism
I figured Joe Berlinger and Bruce Sinofsky's Paradise Lost 3: Purgatory (Reflecting Images-Masters) would be my guilty pleasure of the fest — i.e., a flick that had already been so extensively written about I could sit back, relax, and take off my critical thinking cap since nothing more needed to be said. After decades of following the wrongly convicted West Memphis Three, watching them grow up on the other side of bars from behind their lens, Berlinger and Sinofsky themselves finally had been vindicated, had achieved what Errol Morris had (albeit in much less time) with The Thin Blue Line. Yet it was a more recent doc that I'd seen prior to its IDFA screenings that I couldn't help thinking about, Werner Herzog's Into The Abyss (Feature-Length Competition), a quiet and reflective film that focuses on guilty men serving time, and also serves as a statement about the death penalty. Into The Abyss, which delves into the banality of senseless murders rather than into a sensational witch hunt and accusations of satanic acts, is the polar opposite of the populist Paradise Lost 3: Purgatory (which at heart, is a deftly edited, justice-seeking mission set to a heavy metal soundtrack). It's no wonder the latter made the Academy Awards shortlist while the former got snubbed.
Yet as good and noble, fast-paced and loud, as Paradise Lost 3: Purgatory is, it didn't have me on the edge of my seat the way Don Argott and Demian Fenton's Last Days Here (pictured top of page), which rightfully won the IDFA PLAY Competition for Music Documentary, did. Don Argott's previous doc The Art of the Steal was one of my favorite films of 2009 — and Last Days Here is every bit as ingenious and suspenseful. In fact, it's my top IDFA pick. The film follows Bobby Liebling, lead singer of the hard rock band Pentagram, who, according to the crack-smoking front man himself, has been doing drugs for 44 years and has spent 39 of them as a heroin addict. (One friend of the rail thin Liebling – who often resembles a patient in the final stages of AIDS – says the perpetually strung-out singer's "been close to death ever since I've known him.") Like with The Art of the Steal Argott (along with his co-director this time) excels because the filmmakers' own emotional investment is so palpable – thus we're invested. The doc itself is fighting to survive, as we're never quite sure if Liebling, still living in his parents' "sub-basement," will make it to the next frame.
To call Last Days Here a mere music documentary is like saying Led Zeppelin's "Stairway to Heaven" is a pretty tune. As we, along with the filmmakers and Liebling's many fans and loved ones – and fans that become loved ones – grow increasingly concerned for Liebling's welfare, we begin to truly root for this sweet but damaged man-child. (A friend explains that Bobby sold his soul a long time ago – and is now fighting like hell to get it back, one piece at a time.) Yet Argott and Fenton never flinch from the gruesome physical tolls of drug addiction, nor shy away from the bigger philosophical questions of life. When does one walk away from a friend or family member ultimately bent on self-destruction? Where is the point of no return when you've devoted too much to turn back? It's also the story of how a single delusional man can spark delusions in others…or is that dreams?