Back to selection
The Blue Velvet Project, #60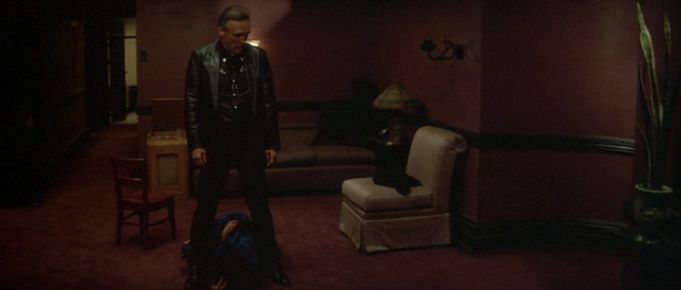 Second #2820, 47:00
Throughout this entire sequence, we never once see Dorothy from Frank's point of view. In fact, the camera stays positioned entirely on Jeffrey's side of the room, adopting, if not his precise point of view from within the closet, then at least his general angle of vision throughout. Even when we see Dorothy's face close up, it is not from Frank's point of view; we are never permitted to cross the invisible line that divides the room to see things from Frank's side. On one level, this increases our identification with Jeffrey; for the most part, we see what he sees. But more fundamentally, the refusal of the camera to adopt Frank's perspective makes his actions both more terrifying and more banal. It is the specific, fetishistic details of his assault that propel him deep into the imagination, where he burns like a hot ember.
In 1959—the year Kyle MacLachlan was born—Dennis Hopper appeared in The Young Land, a strange, off-kilter movie that in some ways predicted the more sweeping critiques of America that would lie at the heart of Easy Rider, released ten years later. In one of the stills from The Young Land, there is Frank, reaching out, while a figure dressed in blue sits in the background, bisected by the screen, offering a momentary glimpse of the future.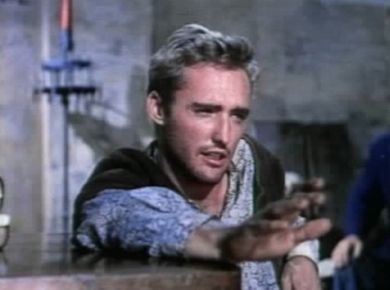 Over the period of one full year — three days per week — The Blue Velvet Project will seize a frame every 47 seconds of David Lynch's classic to explore. These posts will run until second 7,200 in August 2012. For a complete archive of the project, click here. And here is the introduction to the project.