Back to selection
IFP MEMBERSHIP GOES INTERACTIVE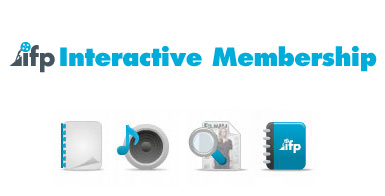 There are a few ways to subscribe to Filmmaker. You can click here from now until December 26 and enter the promo code FMWIN08 and take part in our special holiday promotion: four issues for $9, a 50% savings. Or, you can click here and pay $9 and receive four issues digitally plus all of our back issues through 2005. Or, you can become an IFP Interactive member, pay $35, and still get four issues for a year.
Why would you decide to get the magazine by joining the IFP's new Interactive Membership? Well, because in addition to Filmmaker you get a whole lot more great stuff, principally access to the just-launched IFP Interactive website. Take a tour of the site here and check out all of its offerings. Among them: transcripts of IFP panels, audio podcasts of panels from the last couple of years' Filmmaker conferences, the IFP Industry Directory in searchable form and, yes, four issues of Filmmaker along with all back issues through 2005. The Interactive Membership is only $35, and there are hours and hours of content on the site.
And, finally, of course, becoming an IFP Interactive member helps out not only Filmmaker but the IFP during a time in which all of our support of non-profit arts organizations is vitally important. So please check out the IFP's new Interactive Site (a number of offerings like the panel discussions are available for free streaming) and consider purchasing an IFP Interactive Membership.