Back to selection
FILMMAKER YEAR IN REVIEW: NICK DAWSON
In addition to penning features for the magazine — check out his Greg Mottola interview coming up in the next issue — Nick Dawson talks with one director a week for his web-original "Director Interviews" column. Here are his thoughts on 2008.

Top Ten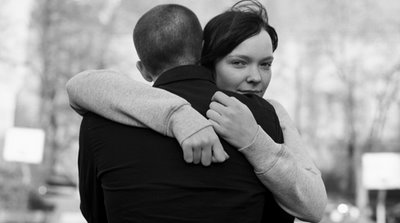 The Edge of Heaven, In Search of a Midnight Kiss, London to Brighton, Love Songs, Momma's Man, My Winnipeg, Reprise (pictured), Silent Light, Synecdoche, New York, Timecrimes.
First off, a quick note about the choices for my Top 10. The absence of many of the more critically acclaimed films is a result of the combination of my ambivalence towards some of the higher profile titles of the year and the fact that I didn't manage to see everything I wanted to in 2008. Like many others, I do not think that the films released in 2008 can compare with the embarrassment of riches of 2007, but considering how exceptional last year was for cinema it seems a little unreasonable to complain too much. And honestly, how could anyone find fault with a year when exceptional movies like Silent Light and Synecdoche, New York reminded us of the transformative power and almost limitless potential of cinema?
Looking back over 2008, a year when politics offered hope and change but the economy and the film industry were in crisis, it's also heartening to note the number of films that did so much with so little. Out of my favorites of 2008, In Search of a Midnight Kiss, London to Brighton, Momma's Man and Timecrimes all showed that a small budget is no obstacle to greatness. When I interviewed him recently, Timecrimes' director Nacho Vigalondo said that filmmakers should look to adapt their ideas to reality – rather than vice versa – when they conceive their movies, and I think with ever-shrinking budgets this will be a ploy that many will hopefully adopt with similar inventiveness and success.