Back to selection
FILMMAKER YEAR IN REVIEW: DAMON SMITH
Damon Smith, who has contributed several feature interviews as well as, under his Filmcatcher affiliation, produced various videos we've presented on the site, sends his thoughts, below.
Top Ten
The Class
Paranoid Park
Man on Wire
Happy-Go-Lucky
35 Rhums
Reprise
Waltz with Bashir
Tulpan
Sugar
Munyurangabo
Ballast
Encounters at the End of the World
My Winnipeg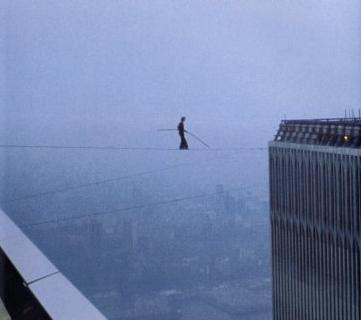 In a year that brought a wealth of new work by established filmmakers such as Mike Leigh, Gus Van Sant, Guy Maddin, and Werner Herzog, as well as exquisite follow-up efforts by James Marsh, Laurent Cantet, and Ryan Fleck and Anna Boden, it's hard to be sanguine about lists. But three indelible, goose-bump-raising sequences will mark me well into future days: The moment when Philippe Petit steps onto the tightrope his collaborators have strung between the Twin Towers in Man on Wire, as Satie's nimble Gymnopédie tinkles on the soundtrack; the sultry, after-hours barroom dance performed by Gregoire Colin and Mati Diop in Claire Denis' ravishing 35 Rhums; and the real-time live birth of a sheep's calf in Sergey Dvortsevoy's boisterously funny outer-Kazakh nomad fable, Tulpan. Watching each, I felt weightless and esctatic, in the Teresan sense, and boundlessly happy to be alive, planted in front of a movie screen.