Back to selection
SUNDANCE CLIP ROUND-UP: "INDIE GAME: THE MOVIE," "ARBITRAGE," "THE COMEDY"
Those of us not in Park City this weeked will have to make due with the slow-trickle of "Exclusive Clips" that have begun floating around the internet.
First up, Wired shares a sequence from Lisanne Pajot and James Swirsky's Indie Game: The Movie, a documentary about video-game programmers. In the above clip, Tommy Refenes, one of the film's main subjects, nervously shares an unfinished version of his new game at a convention in Boston.
Next, Deadline.com shares this tense clip from writer-director Nicholas Jarecki's hedge-fund psychological thriller, Arbitrage. Featuring Richard Gere and Nate Parker, the clip hints at the film's tense plot.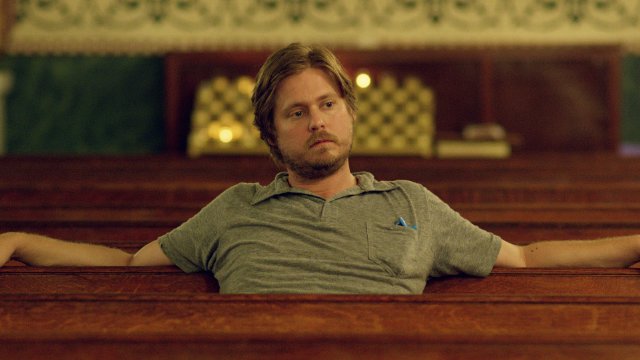 Finally, head over to Twitchfilm to see a dialogue-free clip from The Comedy, Rick Alverson's stinging portrait of Williamsburg hipsterdom. In his review over at Indiewire, Christopher Bell compares the film to Cassavetes' A Woman Under the Influence. It's easy to see the comparison in the featured clip, as Alverson trains his camera quite close to lead actor Tim Heidecker, to the point of claustrophobia.