Back to selection
SUNDANCE SNOW DAZE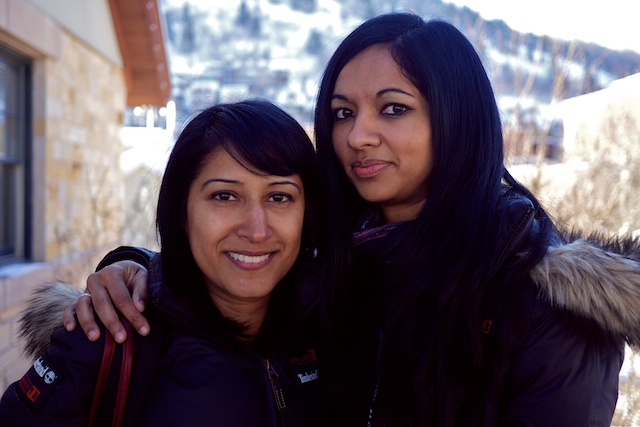 25 New Face composer and performer Gingger Shankar (right) with director Mridu Chandra outside the Main Street Transit Center. Shankar, Chandra and the Shanghai Restoration Project were part of Sundance's New Frontiers with Himalaya Song, a New Frontiers multimedia performance piece that "explores this majestic mountain range and its interconnecting cultures as the region undergoes major environmental and ecological change. Featuring live narration by filmmaker Mridu Chandra and musical performances by musicians Gingger Shankar (vocals/double violin) and Dave Liang (piano/electronics), this live multimedia presentation combines modern sounds and ancient instruments with a cinematic journey through the Himalayan past and present, exploring folktales, mythological narratives, contemporary ways of survival, and tomorrow's inevitable changes in the great melting glaciers."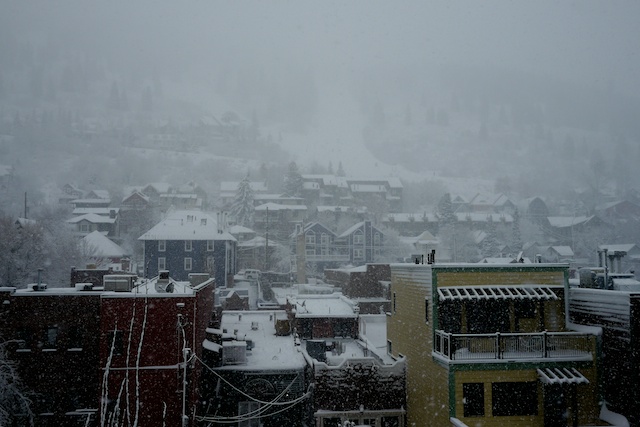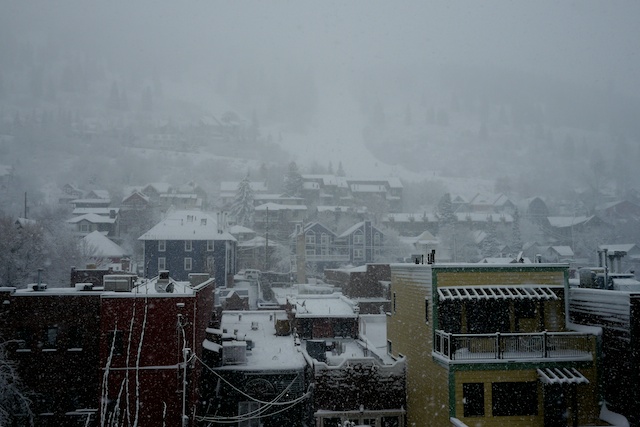 I've been coming to Sundance for almost 20 years, and I don't remember snow as strong as was experienced last Friday. The IFP house this year was three avenues up the mountain from Park, and the stairs were steep. When I returned home after this day, I thought I was on the wrong street as the stairs were completely gone… and then I realized they were snowed under. This shot was taken from the top of the Transit Center.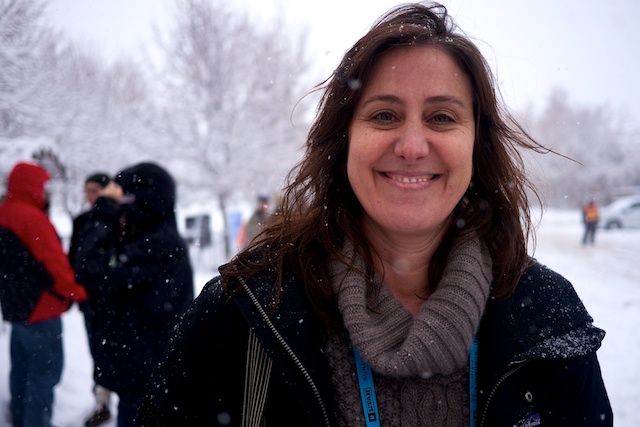 Last year Union Editorial partner and editor Sloane Klevin (Taxi to the Dark Side, Real Women Have Curves) was on the Sundance Documentary jury. This year she arrived representing her company, which got behind the production of three Park City films, including James Marsh's well-received Shadow Dancer, cut by Union's Jinx Godfrey.
Sundance is not just about the movies. Increasingly the festival has become a hotspot for not just one-on-one meetings but larger events and conferences tackling issues of broad interest to the community. Before the festival this year there was the Arthouse Convergence. And during the festival there was a brunch and afternoon-long meeting of the IFP program, the Festival Forum. "The Film Festival Forum is a year-round professional association that advocates for the needs and interests of film festival organizers internationally," read the brunch invite from IFP and partner Sundance Institute. Above, left to right, are Sundance's Caroline Libresco; Sarasota Film Festival Artistic Director Tom Hall; Full Frame Executive Director Deidre Haj; IFP Executive Director Joana Vicente; IFP Deputy Director Amy Dotson; and Christian Gaines, Director of Festivals at iMDB/WithoutaBox.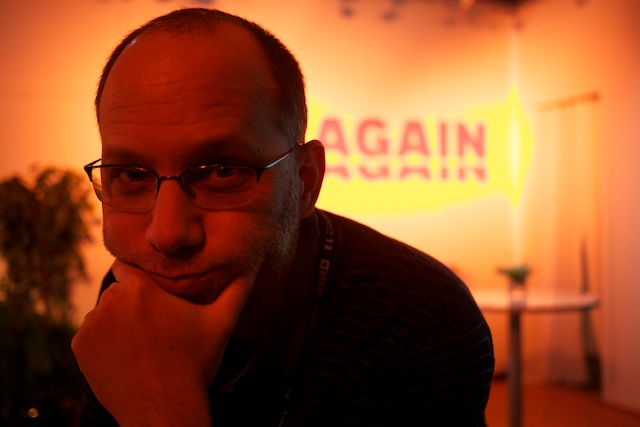 Here's Keep the Lights On director Ira Sachs at the Sundance Institute Mahindra Global Filmmaking Award reception at the Kimball Art Center. Sachs' film was one of my festival highlights, an evocative, delicately observed, and almost novelistic chronicle of a relationship set against the gay male culture of New York in the '90s and '00s. Moments after I shot this picture of Sachs, the winners were announced. They are: Etienne Kallos, Vrystaat (Free State) from South Africa; Ariel Kleiman, Partisan from Australia; Dominga Sotomayor, Late To Die Young from Chile; and Shonali Bose, Margarita. With A Straw from India.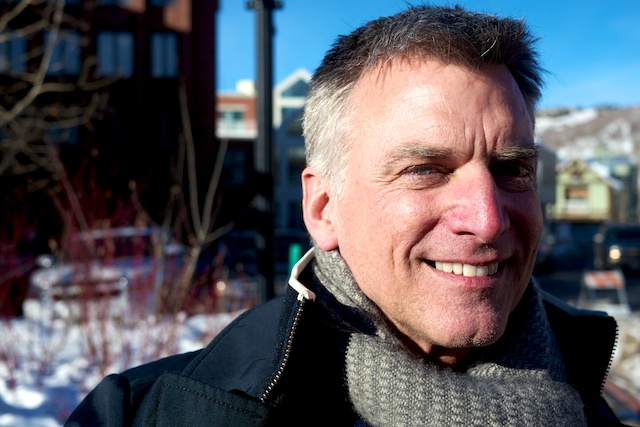 On Swede Alley here's casting director Kerry Barden, who traveled to Sundance with three pictures: Predisposed, Compliance and Price Check.
How many people does it take to form a society? Well, in the cast of the National Film Society, two. Here, in the snow, are Patrick Epino (right) and Stephen Dypiangco. They traveled to Park City to shoot a number of short interview pieces which you can find on the Filmmaker site.