Back to selection
NAVIGATING OUR ROTTERDAM PREMIERE
February is going to be a busy month. We are getting ready to premiere two new films simultaneously, one at Rotterdam the other in Berlin.
The first, The Patron Saints, is a hyperrealistic portrait of a nursing home and its inhabitants, and will have its international premiere at the International Film Festival Rotterdam (IFFR). The second, our narrative feature Francine, a film about a recently released prison inmate with a complicated affinity for animals (played by Melissa Leo), heads to the Berlin Film Festival for its world premiere in the festival's Forum Section.
Preparing for festivals is a lot of work for us, especially with The Patron Saints since it's just the two of us doing almost everything. We're like a mom and pop operation. We take on everything from web and poster design to delivering the final print and sending email invitations to industry people.
Rotterdam is a perfect fit for The Patron Saints. We were here in 2007 with a short film and back again the following year for the festival's co-production market, Cinemart. In many ways, Rotterdam feels like coming home. The festival takes great care of its filmmakers and they follow you through your career. They program outstanding work and it's a festival where you kind of hope you won't be that busy so that you can indulge in all the films on display here. We're already lamenting the fact that we arrived a little late and missed this four and a half hour Italian documentary about a 16-year old pregnant junkie called Anna. We're hoping to catch the Polish/US film It Looks Pretty From a Distance and Klip from Serbia.
So our premiere is right around the corner. We've been through it once before, back in September when The Patron Saints had its world premiere at the Toronto Film Festival. Still, there is a healthy dose of anxiety that accompanies any screening. And this one will be no exception. Will people show up? Will it look and sound ok? What will we say during the Q&A when someone asks a question that we don't know how to answer? Or that is unanswerable?
We'll let you know how it goes. In the meantime here are a few snapshots: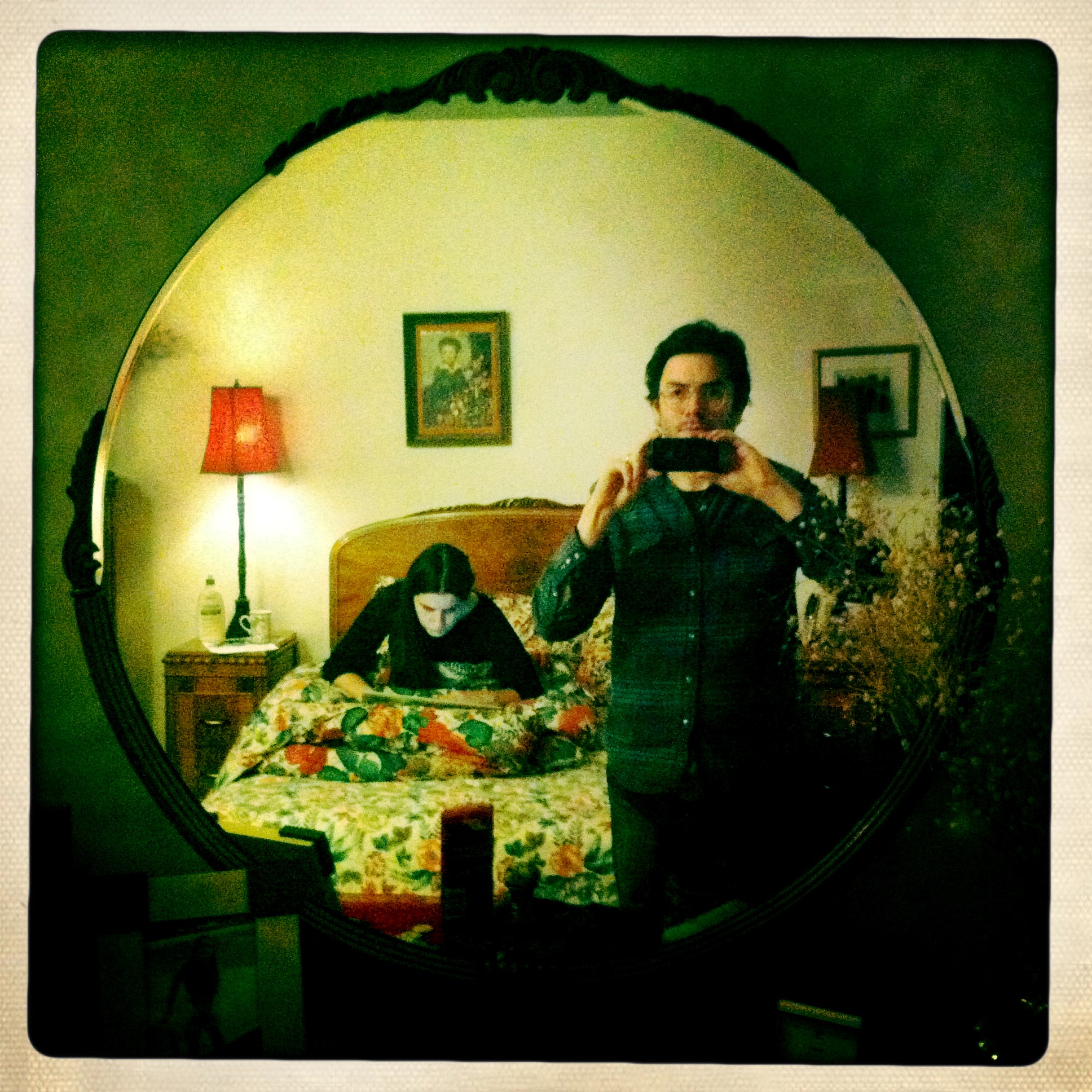 Melanie and I up late into the night before leaving for Rotterdam & Berlin.
One of the theaters showing films at the IFFR.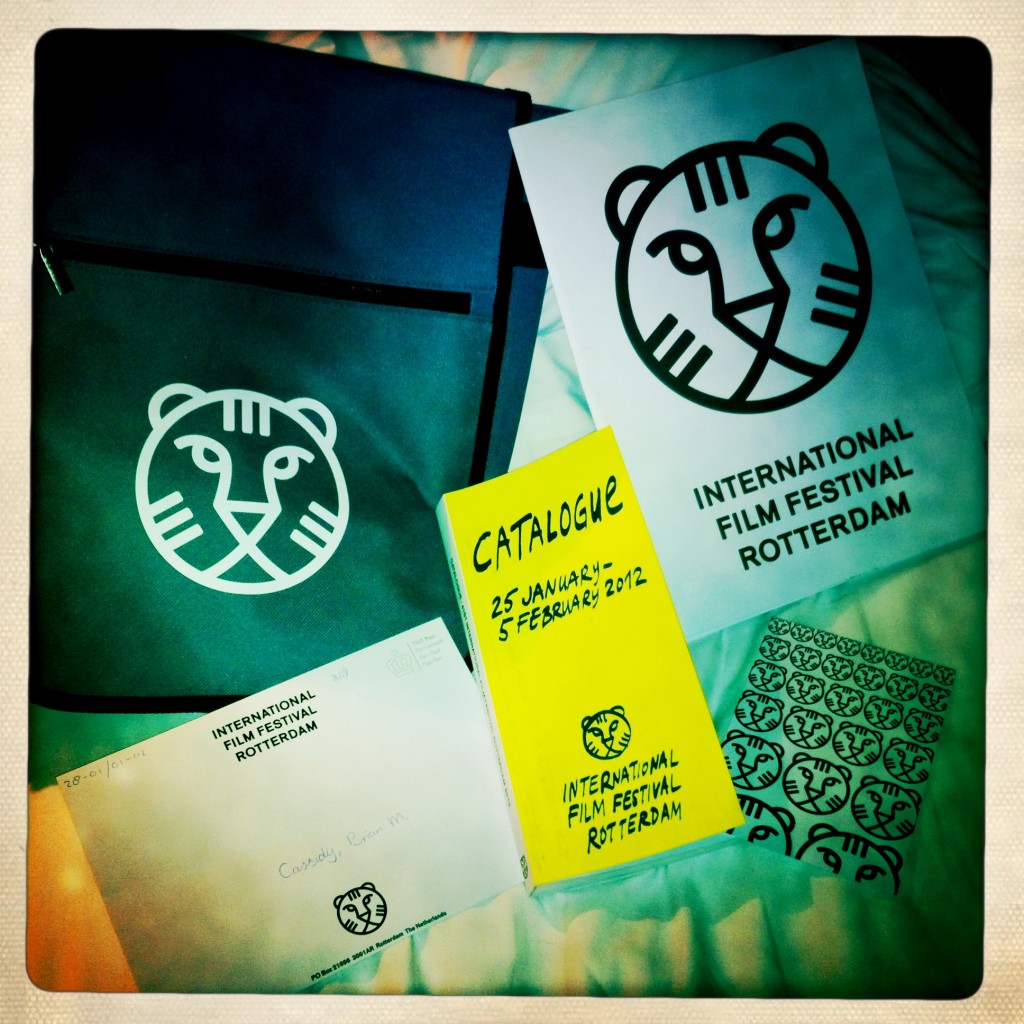 This year's festival materials.
Melanie asleep in the hotel. Jetlagged.
Promo cards for The Patron Saints.
Our poster, on display at the Pathe cinema
A still from The Patron Saints printed in the IFFR's paper, "The Daily Tiger."
Lots of smoking in Rotterdam.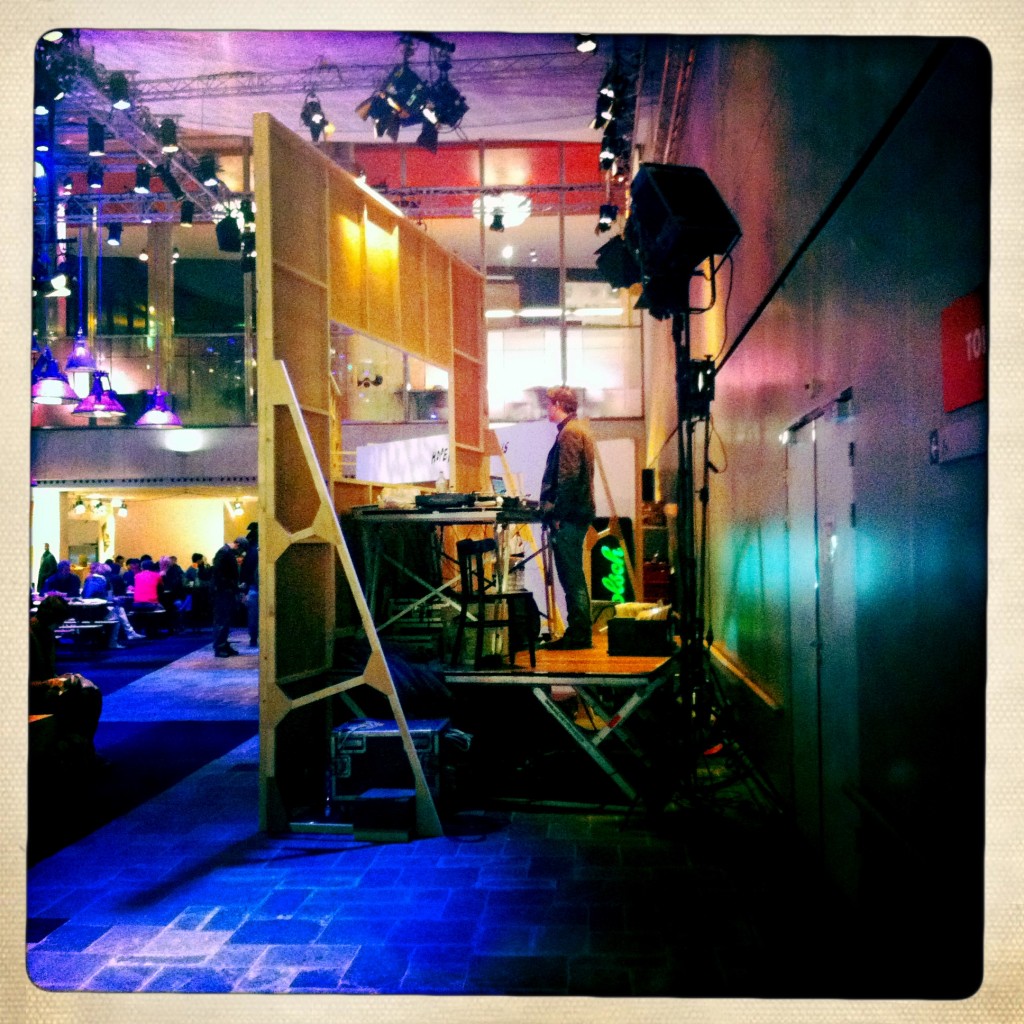 DJ at the festival hub, de Doelen
Brian at a party.
A band playing at a party.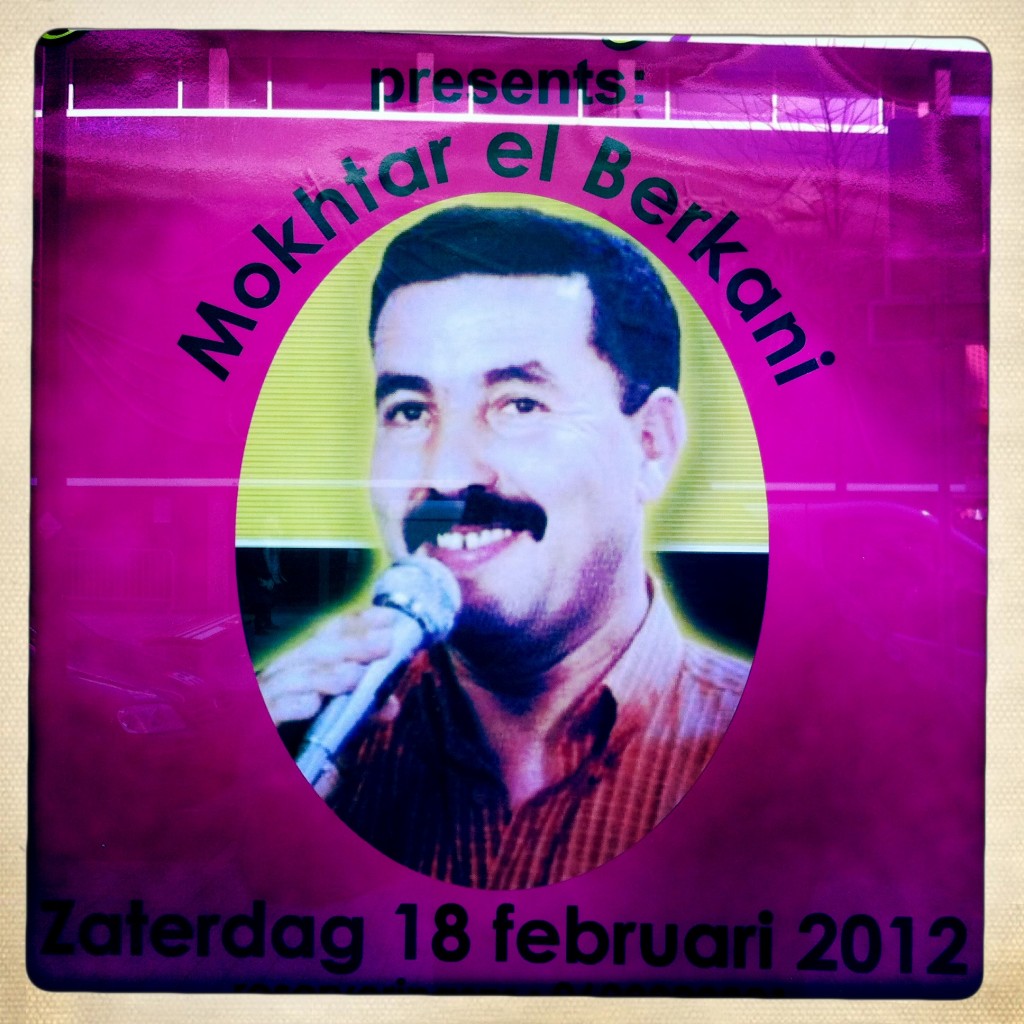 This man is not part of the festival, but we're upset that we're going to miss him.