Back to selection
NAVIGATING OUR ROTTERDAM PREMIERE, PART 2
It's hard to believe that IFFR is already coming to an end. Having now been here for a full and very active week filled with films, parties, new acquaintances…we feel simultaneously exhausted and rejuvenated. It is an honor to bring a film to Rotterdam.
The Patron Saints screened three times at three different venues. At the start of our first screening, there was a technical issue that threw us into a bit of a panic. It was really our fault for not showing up a few minutes early to do a tech check, but… live and learn. To our great relief the issue was only temporary and from that point on everything looked and sounded excellent. We felt very fortunate to have such engaged audiences and got the feeling they made a real commitment towards seeing the film, which is a stark and somewhat confrontational portrait of life in a nursing home. Unless they were all suffering in silence, it seemed most everyone liked it. A particularly poignant moment came when an old man thanked us in private for making the film. "Most young filmmakers", he remarked, "seem only interested in the young".
The atmosphere at Rotterdam is one where even the least socially comfortable person can get along and meet new people. We met film programmers, critics, producers and, of course, other filmmakers. We had the chance to spend some time with Whit Stillman who we met at a party for North American filmmakers. He was here with the very funny Damsels in Distress. He assembled a superb ensemble and Greta Gerwig gives an especially inspired performance that is somehow both deadpan and naturalistic.
So our next stop is the Berlin Film Festival for the world premiere of our narrative feature Francine. The film will play in the festival's Forum section. There's a lot of work to do before it starts, and, fortunately, we have two excellent producers, Joshua Blum and Katie Stern, who've been working tirelessly on behalf of the film to ensure everything is running smoothly.
If you want to know more about The Patron Saints, the film's official website is: www.thepatronsaintsfilm.com We also have a Facebook page, and would love for you to join our group: www.facebook.com/thepatronsaintsfilm
We'll post again once we settle in Germany. For now, here are a few more snapshots from IFFR:
Programmer Ralph McKay after introducing and hosting a Q&A for The Patron Saints
Festival badges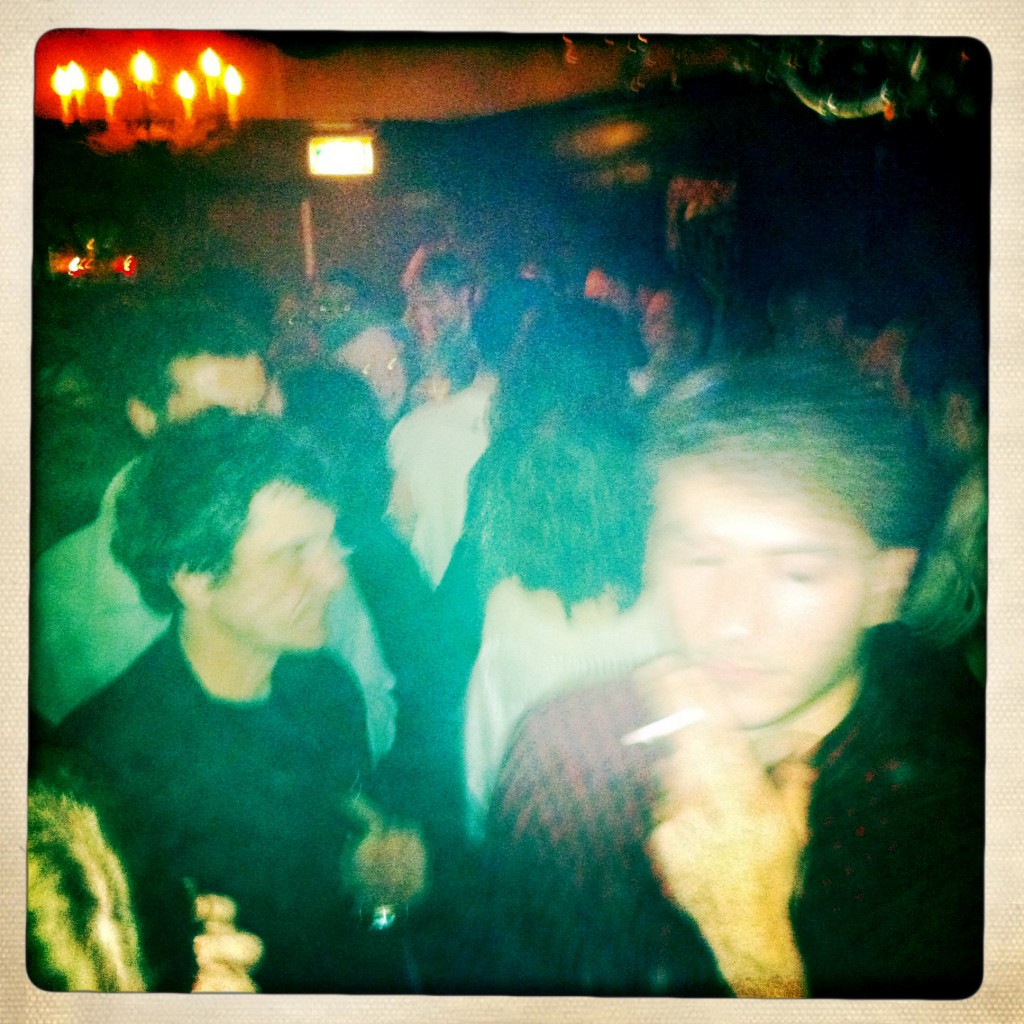 A late night party at an underground bar that is apparently getting overexposed, so we won't tell you where it is.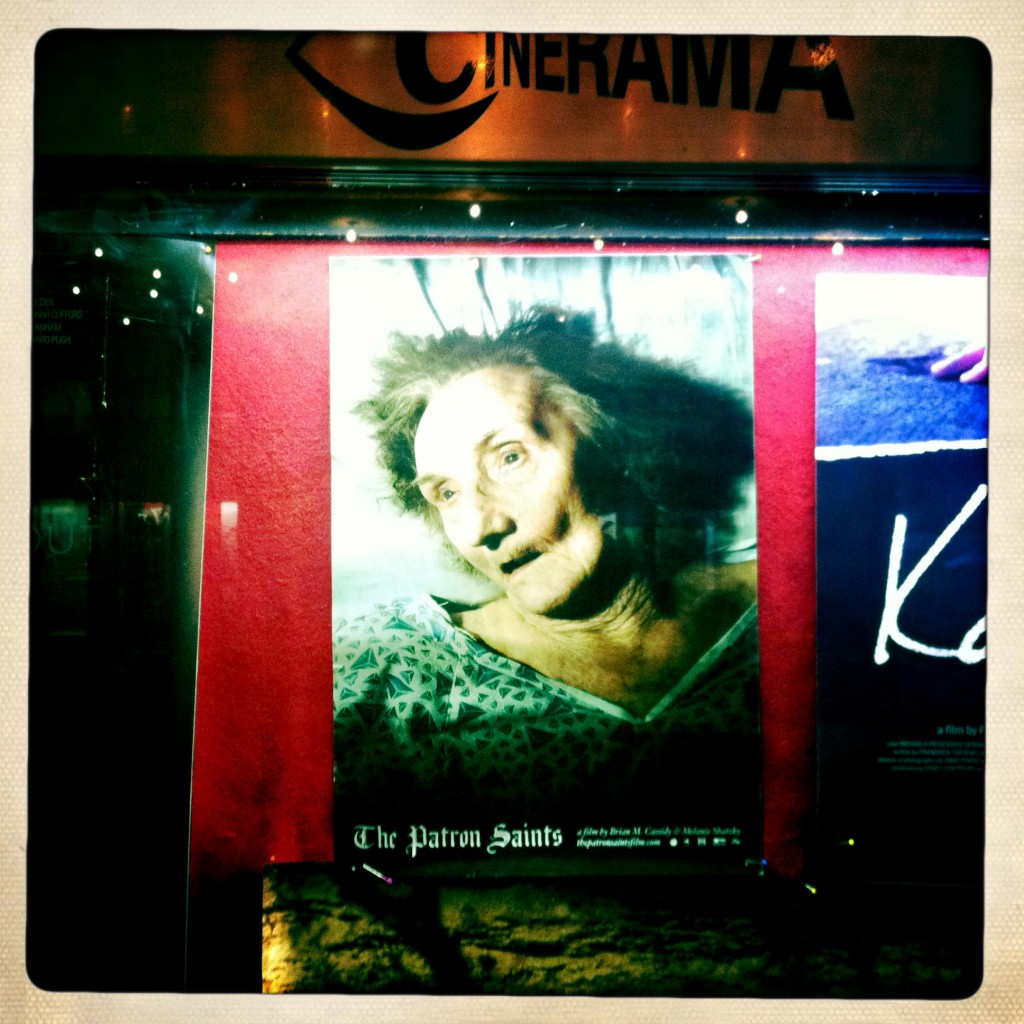 The Patron Saints had a mighty fine screening at a venue called Cinerama. One programmer said that the poster made him think of Eraserhead.
An image from The Patron Saints at the new Lantaren Venster theater.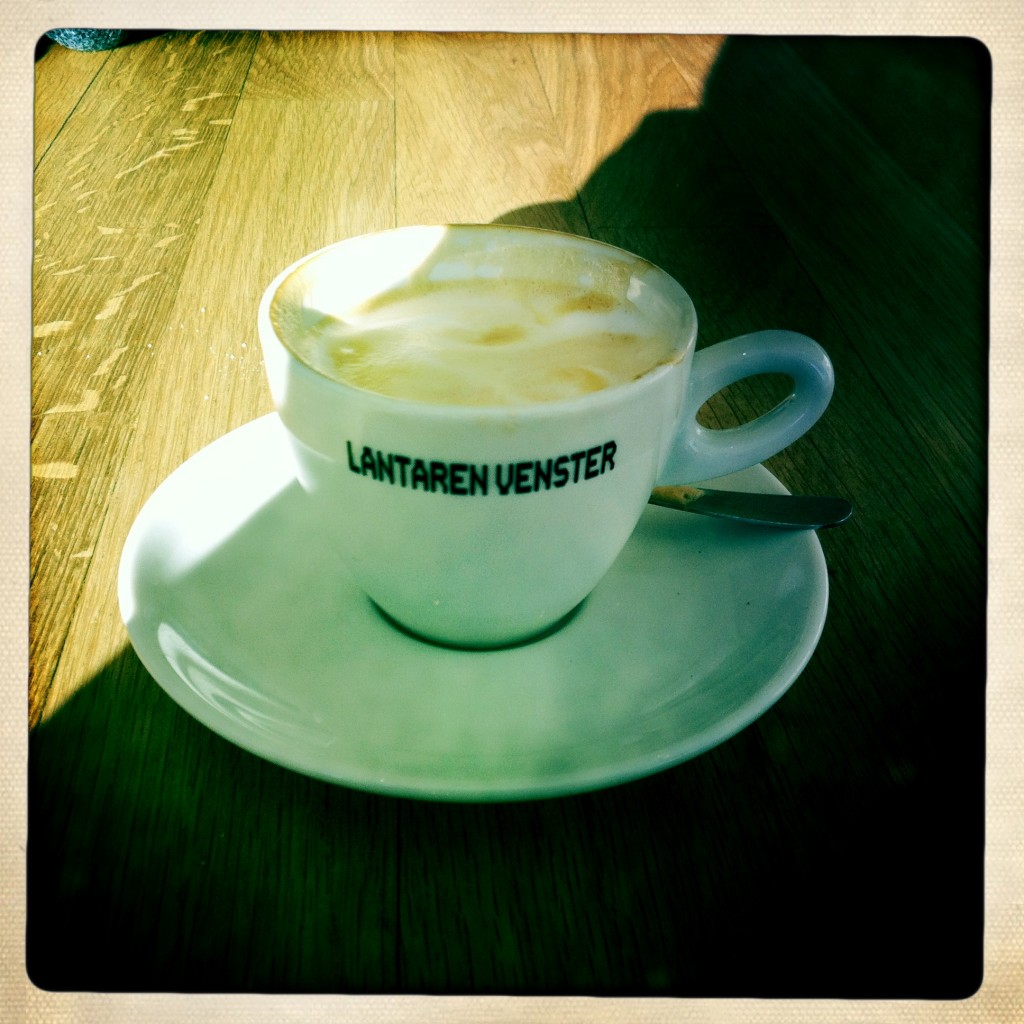 These kept us standing upright during an early morning screening
Cinema Scope editor and film programmer Mark Peranson after hosting a screening of The Patron Saints.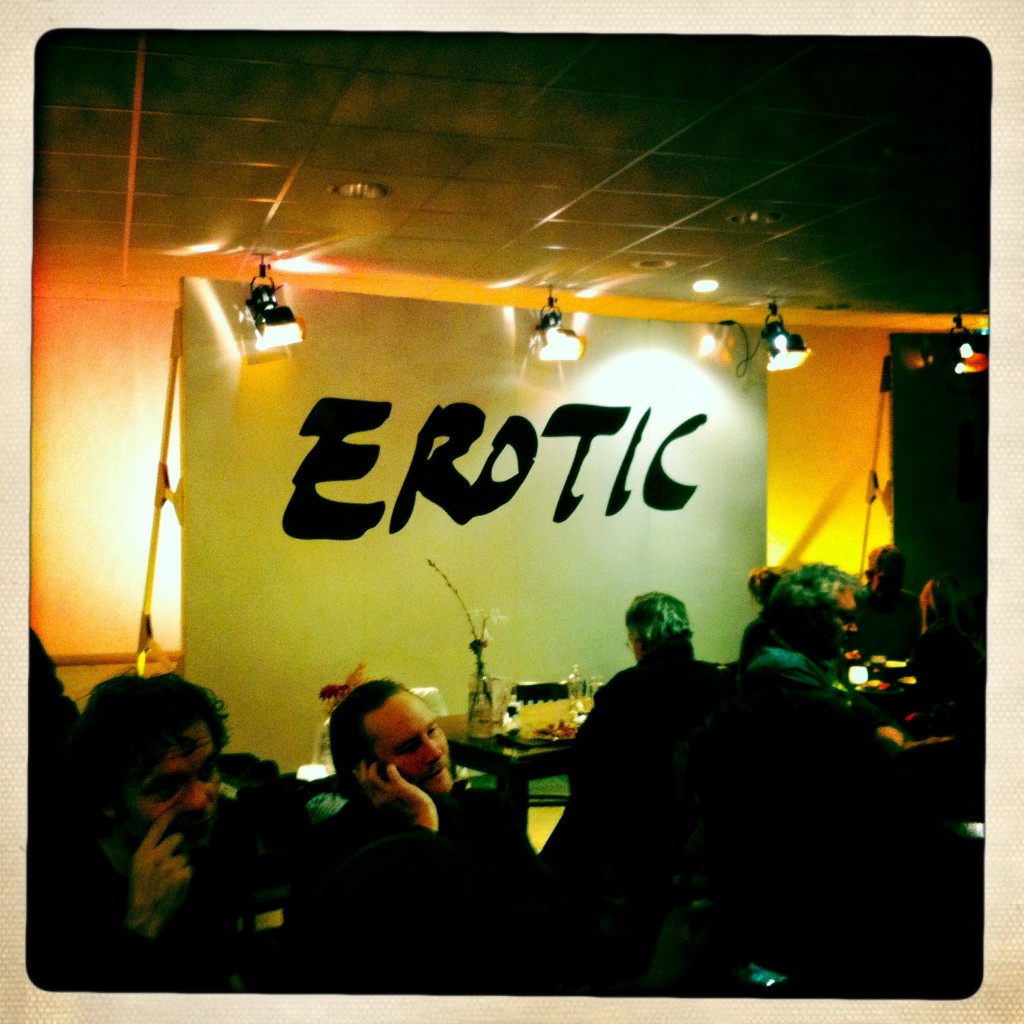 This year IFFR had a motif of handwritten words describing films that were prominently displayed throughout the city.
The two of us with IFFR programmer Inge de Leeuw at the closing night party.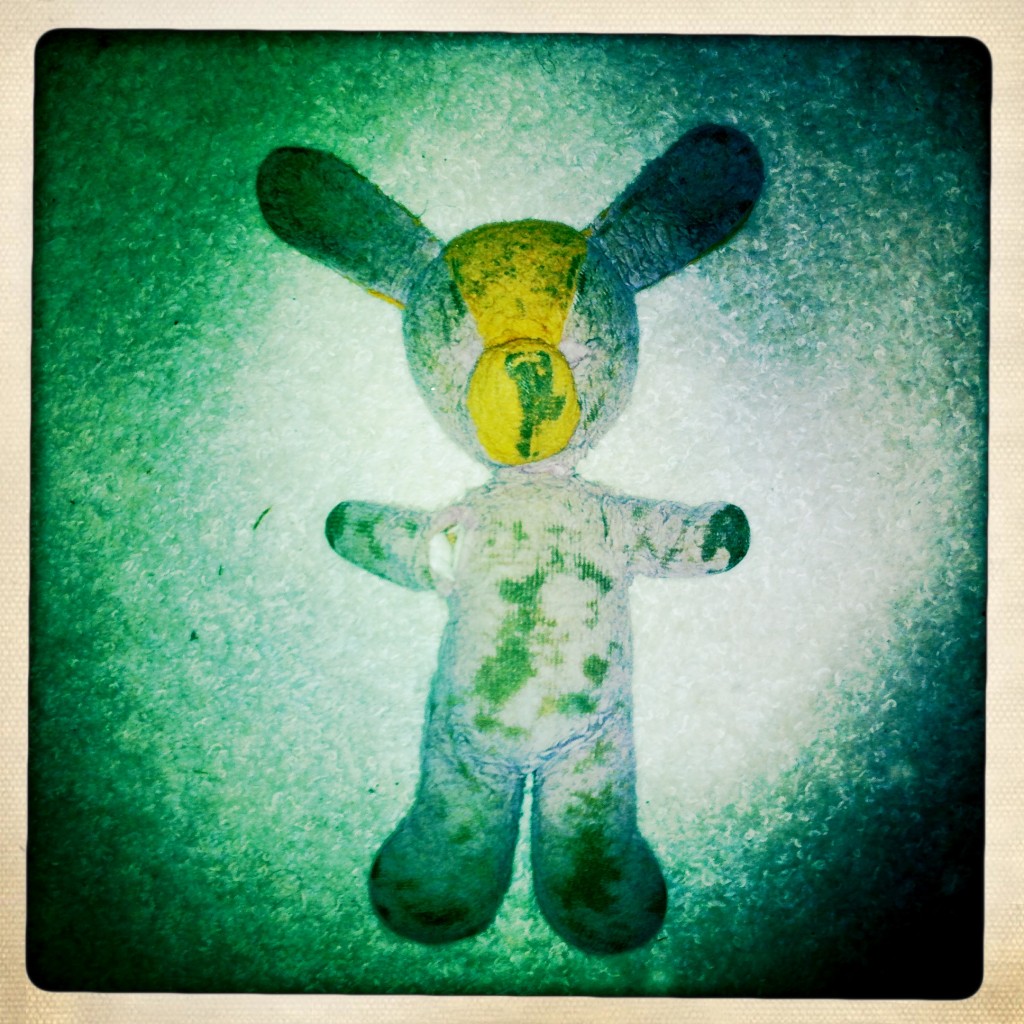 We had the good fortune of meeting our friend Tim Leyendekker's bear, named "Bear." The depth of Tim's character is revealed in how obviously well loved Bear is.