Back to selection
FRANCINE AT THE BERLINALE
We made it to Berlin and back in one piece. Melanie and I were at the Berlinale for the world premiere of Francine, our first narrative feature starring Melissa Leo. We couldn't have possibly predicted the response to the film, which has been overwhelmingly positive. Francine showed in the festival's Forum section, and sold out all four of its screenings before we even premiered. Melissa made the trip out to Berlin, and we were fortunate enough to have had several lively and very engaged Q&A sessions. Seeing the film together for the first time with an audience, especially after a very intense period of shooting, was gratifying beyond words. We want to thank IFP & Filmmaker Magazine for allowing us this space to share some of our festival experiences as well as inviting us to speak on the New Talents, New Trends panel alongside Producer Mike S. Ryan (Think of Me), filmmakers David and Nathan Zellner (Kid-Thing) and Olivia Silver (Arcadia).
Next, Francine heads Austin, TX for South by Southwest (SXSW) where American audiences will have their first chance to see it.
If you want to know more about Francine, the film's official website is: www.francinethefilm.com
Here is the synopsis:
Academy Award winner Melissa Leo gives a fierce and restrained performance as Francine, a woman struggling to find her place in a downtrodden lakeside town after leaving behind a life in prison. Taking a series of jobs working with animals, Francine turns away others and instead seeks intimacy in the most unlikely of places. Gritty, elliptical, and voyeuristic, Francine is a portrait of a near-silent misfit and her fragile first steps in an unfamiliar world.
And some snapshots from the Berlinale: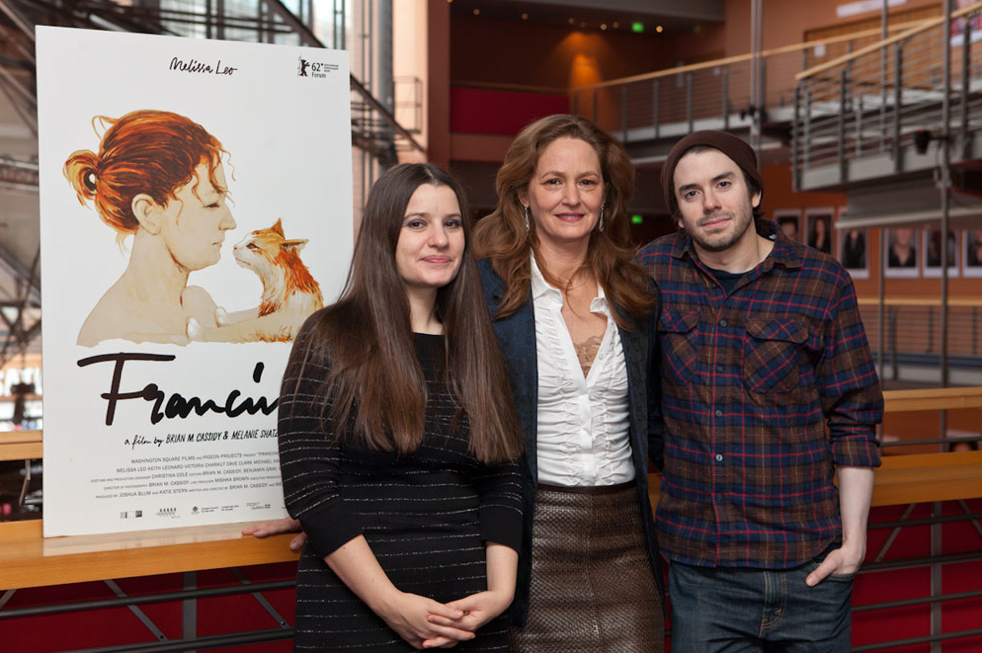 L-R: Melanie Shatzky, Melissa Leo & Brian M. Cassidy.
Finalizing the layout for the Francine poster.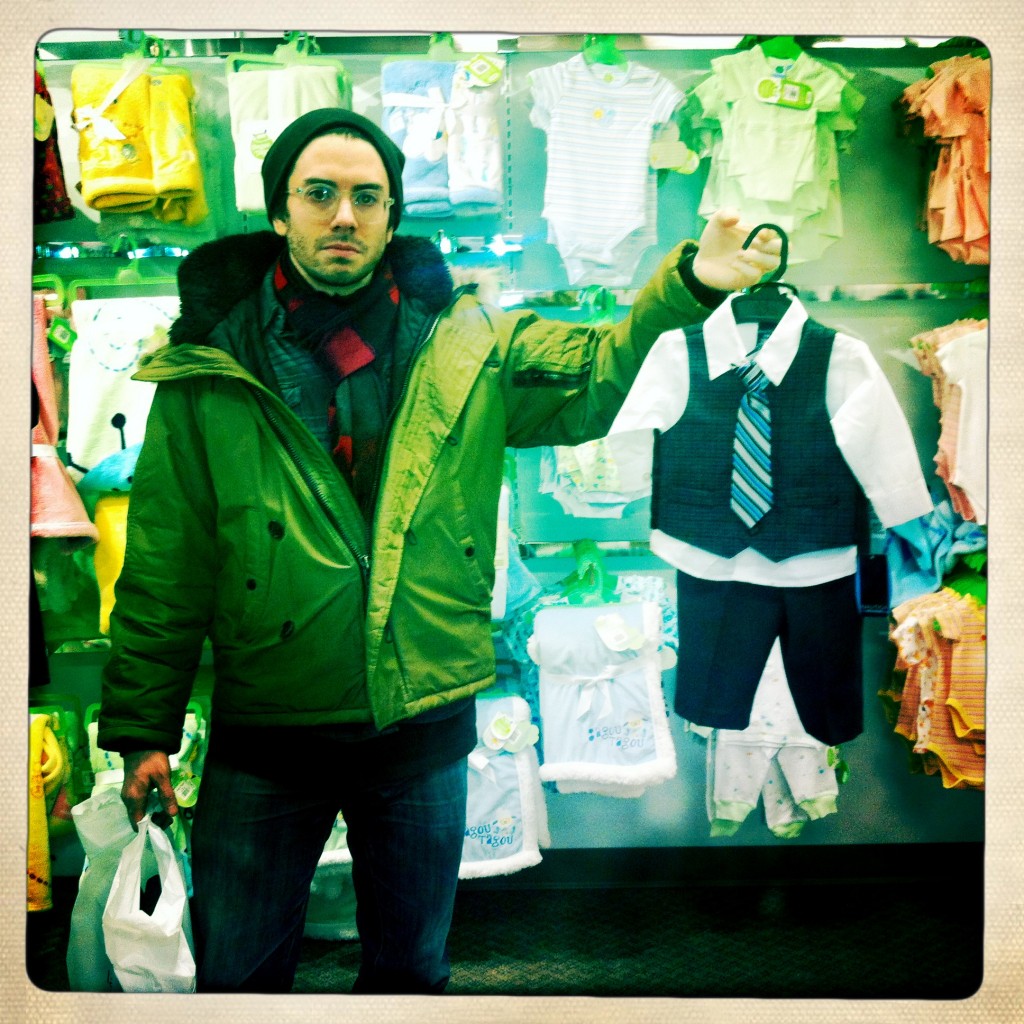 Suit shopping for the premiere.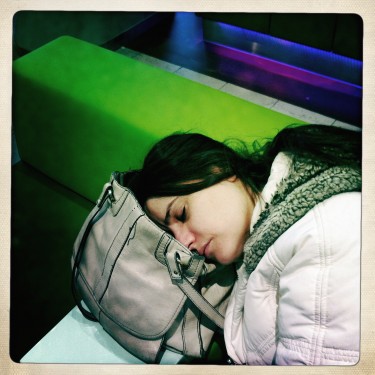 Melanie asleep at the airport, post-Rotterdam / pre-Berlin.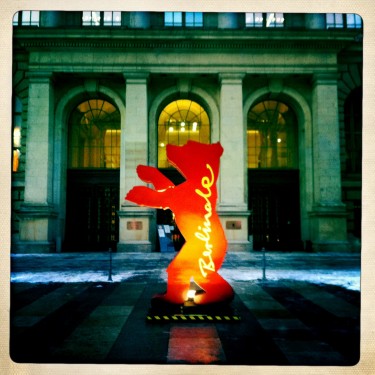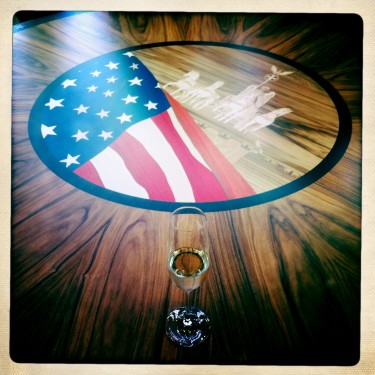 We were invited to a luncheon at the American Embassy in Berlin. In retrospect, I should have used a coaster for my champagne.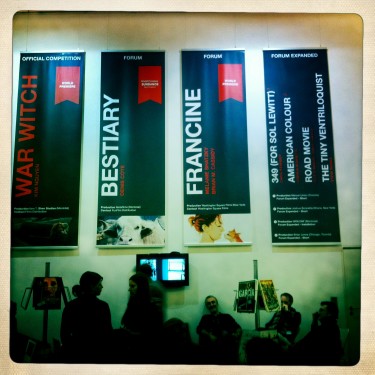 Francine is a Canada/US co-production. We were delighted to discover that Telefilm Canada had an enormous banner for Francine on display.
Moments before the World Premiere of Francine.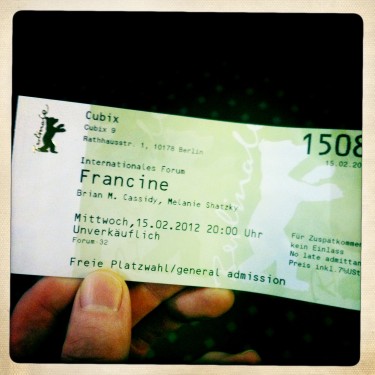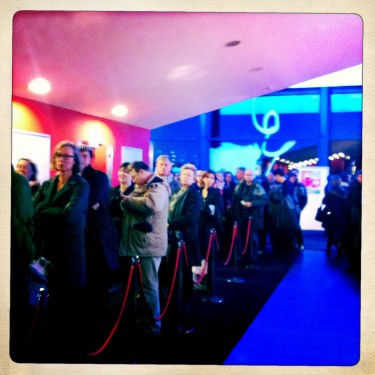 The lineup went around the corner and down the escalator.
Audience members getting seated before a screening of Francine.
A shot from the opening scene of the film.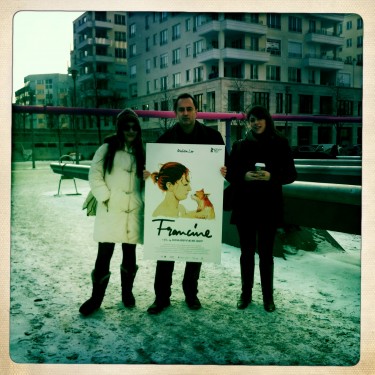 Melanie with our producers, Josh Blum and Katie Stern at Potsdamer Platz, the hub of the most Berlinale activity.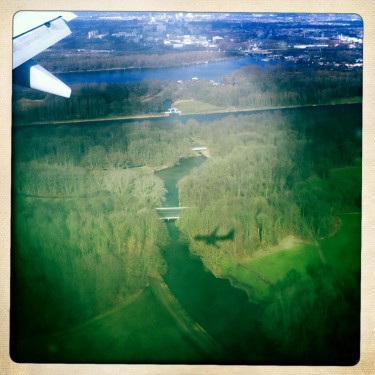 Heading home to Montreal.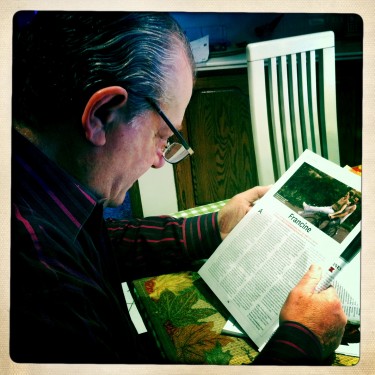 Melanie's father, Simon, reading a review of Francine in the Hollywood Reporter over breakfast. He seems pleased.