Back to selection
Five Questions with Beware of Mr. Baker Director Jay Bulger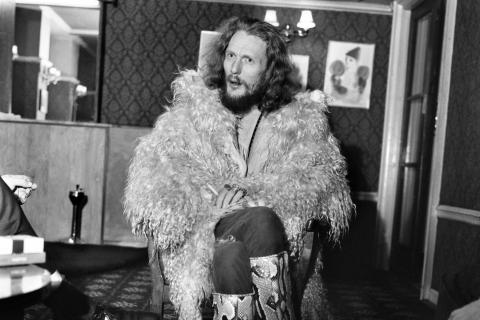 Early in Beware of Mr. Baker, director Jay Bulger admits that he was initially shocked to discover that his subject, legendary rock and roll drummer Ginger Baker, was still alive. With a resume that includes stints with Cream, Blind Faith, and Public Image Ltd, and a reputation for drug-addled excess, Baker seems both a relic of a bygone era and a likely candidate for 'rock and roll casualty' status.
And yet Bulger does track Baker down, finding him living the life of an ex-pat in South Africa. Baker has grown from a difficult, curmudgeon of a youth into an even more difficult, curmudgeon of an old man. As Bulger recounts his subject's life story with awe, and interviews Baker's peers (including Cream band-leader Eric Clapton), he begins to chisel away at the central question of what makes Baker such an effortlessly brilliant and respected drummer but such a tortured, misunderstood human being.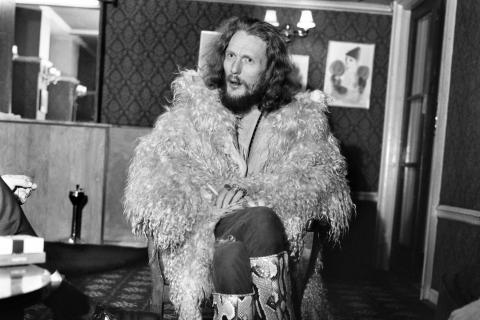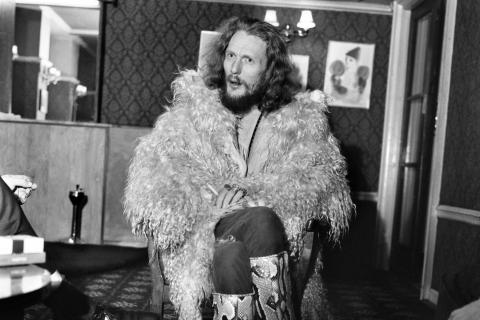 Filmmaker: Beware of Mr. Baker follows an article that you wrote for Rolling Stone. What inspired you to return to Baker as a subject? Were there things that you didn't explore in the article that you wanted to in the doc?
Bulger: I had previously never been published, but Ginger Baker gifted me with an opportunity to write an article about him, blindly inviting me to come live with him in South Africa. After the story was published in Rolling Stone, I just felt like I had to get back there to see if he's still overtaking people while driving his Range Rover 100 mph through the Witzenburgh Mountains. People needed to meet the man, hear him play the drums, and experience this legendary character for themselves. Having interviewed people for the article, I returned to South Africa with many questions; but the article and the film are incomparable. Ginger's hands, feet, and voice narrate Beware of Mr. Baker.
Filmmaker: Early on, one interviewee says of Baker – "he personally is what the drums are all about." Do you agree with this statement?
Bulger: While certain attributes of Ginger Baker were said to have been the inspiration for Animal, the rock drummer from The Muppets, Animal only played in one band: Dr. Teeth. His style was limited, as was his personality and vocabulary. His creative progression was far surpassed by the spectacle. Besides the flaming hair, at times outrageous behavior, and no holds barred approach to life, there is no comparison between the two.
Ginger Baker was a jazz drummer, first and foremost. And while he went on to start Cream and Blind Faith, I am happy to present the following chapters and countless albums as Ginger explored new musical territories and rhythms of the world.  He became a band leader, starting the avant garde Ginger Baker's Airforce. He battled Tony Williams, Art Blakey, Max Roach, Elvin Jones, and every one of his jazz idols. He drove across the Sahara Desert en-route to Lagos, Nigeria, where he recorded music with African Icon Fela Kuti throughout the 70's. When Fela ran for President, Ginger sat on his committee. Ginger Baker has been an olive farmer, a rally car racer, a poloist and played himself, a villain, on an 80's cop TV show.
To answer your question: Ginger Baker is what Ginger Baker is about.
Filmmaker: Throughout the doc, Baker expresses dissatisfaction with the way he's been portrayed in the media. Do you think your film will change the way people think of him?
Bulger: He blew five million dollars in five years on thirty-eight polo horses, an animal hospital that he donated to the town, and his polo field / front yard. He's an eccentric recluse who loves his animals and can't get enough of them. The press seems to be more interested in the "Ginger Baker vows to strip in court to prove that woman claiming to be his lover has never seen his cock before" headlines.  Ginger is a historically controversial figure, and I think he enjoys every minute of it. The object wasn't to change the way people view him, it was to provide the material and information necessary for people to understand him. I'm sure the film will change the way people think of him as that Beware of Mr. Baker is the first documentary ever made about him.
Filmmaker: You spend a lot of time trying to convince Baker to get behind a drum kit and play again. Why did you feel this was important for him to do?
Bulger: The bank was going to foreclose on his property, he hadn't played a gig in 5 years, and he was just sitting there chain smoking five packs of cigarettes a day, watching TV, and popping morphine pills as everything imploded around him. It was depressing to think we might be witnessing the final chapter in the life of Ginger Baker, and I was convinced that he wanted to play, that he could play, but that he just needed to be inspired.
I found the best musicians in South Africa I could find, but they weren't up to his standard. It was ignorant of me to think I might push Ginger Baker in any direction, and therefore we cut this scene out of the film entirely. It happens. What's most important is that last fall, Ginger went on a 15 city European tour, and we were there to capture it.
Filmmaker: The on-screen relationship between you and Baker is one of the most compelling aspects of the film. He's cantankerous, clearly wary of all journalists, but there's also some affection there. Do you consider Baker a friend? Are you two still in touch?
Bulger: We have the same birthday, but it's not like Ginger Baker sends me, "hope yours was as good as mine" birthday cards or anything. I told him that "I tried my best," and he said, "Thank you for that," which means a lot coming from him. The Nazis started bombing his neighborhood the week after he was born. We don't have a lot in common.
I spoke to him last week about "Claira," his mastiff. She is no longer living. She was my friend.