Back to selection
"ALL IN – THE POKER MOVIE" DIRECTOR DOUG TIROLA ON DOCUMENTARY RELEVANCE, HIS MARKETING DILEMMA AND FIGHTING IMDB
Last week, I wrote on the Filmmaker blog about the dilemma faced by director Doug Tirola in the marketing of his new film, All In – The Poker Movie. As promised, Tirola has written an expansive first-person piece describing in more detail the situation he faced.
All In – The Poker Movie opened at the Cinema Village on Friday March 23rd 2012 and is now rolling out to over 40 markets including Los Angeles and Chicago. The film was originally shown at a festival in 2009, but over the past three years has undergone some distinct and important changes. However, included in the marketing materials for the film's release is the fact that the film won a Grand Jury Best Documentary award in 2009 from its festival appearance. I hope the following explains our decision to include that fact in our press notes and trailer. To be clear, it was a decision that as producers we discussed, thought about and eventually believed we had a reason for making. The story begins THREE YEARS EARLIER.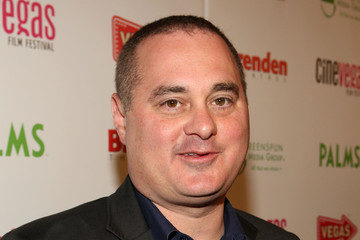 In the summer of 2009, our film All In – The Poker Movie screened at the 2009 CineVegas Film Festival. That night and the days after that we had some casual conversations with distributors around the casino and at various parties about the film. We also had our picture taken twice with Dennis Hopper outside a McDonalds in the food court, danced at some club with Jon Voight and an attractive dark-haired former showgirl who had a one line role in a movie he starred in called Lookin' to Get Out that was shot in Vegas and directed by Hal Ashby, had our picture taken with Harry Knowles and a Playmate, went to eat with poker player Amarillo Slim, and to Rao's as the guest of the manager, a gentleman known as "Bubbles" who can be seen in the credit sequence of The Hangover. I mention all of this not because I think our experience was unique but because I believe every filmmaker that ever had a film at CineVegas could tell an almost identical story.
On the last day of the festival, someone said to make sure we go to the awards ceremony, that it would be interesting because they were honoring Willem Dafoe, of whom I am a fan. We sat in the back drinking and to our surprise we won the best Documentary Award. There were some great documentaries in our CineVegas class and amazingly, I made it to screenings of many of them (Beetle Queen Conquers Tokyo, Beautiful Darling). We celebrated late into the night and ended up downtown in Old Vegas at Binion's Casino, playing poker with the people who were running the festival, Trevor Groth and Mike Plante.
I don't know if those enthusiastic initial conversations never really materialized because the distributors on hand just got wrapped up in the excitement of the room and lacked real interest, or maybe that in our joy of having created a rough cut that played well to a sold-out audience, combined with Las Vegas itself, somehow just took us on a path that made us miss the opportunity to have that next level conversation with a distributor. Maybe Vegas took some of the distributors on their own Hunter S. Thompson trip as well. Either way, we did not leave Las Vegas with a sale but we did leave with some good ideas on how to improve and finish the film as well as with the confidence that the film would someday find a commercial audience.
Our strategy was to do some more filming, chase down a few elusive interviews we felt were missing and begin what needed to be done in order to deliver the film. Last March we had our first press screening in advance of a July 2011 release date. Three weeks later on April 15th, an event referred to in poker as "Black Friday" happened. The Justice Department of the U.S. Government shut down the three biggest online poker websites. This tied up millions of dollars and threatened to kill the game of poker, and with it the careers and businesses of thousands of people in and around the community. For our film and the world of poker, this was as big a story imaginable. To give you an idea of how significant this was, many people in the community compare it to the assassination of JFK in the sense that everyone in the poker world knows where they were on April 15th 2011. Think of BC and AD in the Bible: before Black Friday and after Black Friday.
We decided we would pull the release because not only would it be irresponsible as filmmakers, but it would immediately date the film. Anyone watching a film about poker after April 15th 2011 would expect to hear Black Friday addressed. Over the next 10 months, we went back out and filmed with a goal to integrate Black Friday into our film. We went back to Vegas to film at the World Series of Poker, and throughout the year interviewed a number of our original characters as well as a few people who were previously not in the film, including a Wall Street Journal reporter who covers the gaming business. We filmed a new poker league that didn't exist until 2011, and in the last week of December 2011 we interviewed and followed around Phil Hellmuth, one of our major characters, in his hometown. The film was completed in the beginning of March 2012, weeks before opening; the last information on screen in the film was from February 2012.
After choosing March 23rd 2012 to open the film in New York City, we began our press outreach. Soon after the first articles appeared I read two articles about the film and its opening — one in a poker magazine and one in the Boston Herald — that became symbolic of the press coverage.
Even the poker documentaries struggle to capture the imagination of both mainstream audiences and serious poker fans. Two of them are scheduled for launch this year; All In and Boom. Both of them were originally completed just before Black Friday, which is terrible timing for a poker documentary.

In the case of Boom, they went back to scratch and retold the story to include the aftermath of Black Friday. All In, on the other hand, elected to make their film based on how poker was before Black Friday – including interviews with Howard Lederer and Chris Ferguson.

I cannot see that being popular at all, as if one thing is abundantly clear from complaints about poker films, is that serious poker players want accurate and up to date information. To have a documentary about the game we love that not only omits the most significant thing to happen to it in a decade, and also to (potentially) parade two of the game's biggest villains like they are still respected players, is surely going to be universally hated by poker audiences. (Poker Strategy)
We Hear: That Cambridge homey and poker shark Matt Damon and Concord historian Doris Kearns Goodwin appear in a new documentary All In — The Poker Movie, about the rise of the poker craze in America. Although the flick debuted in Vegas in 2009, it officially opens in New York March 23. (The Boston Herald)
We were horrified that one article was flat out saying we did not include Black Friday and the other was insinuating that our film did not address what for some would now be the most important aspect of our story — all because they believed the film was completed in 2009 based on outside information, most likely IMDb, as they are the sort of "newspaper/website of record" for movies. We immediately went to the IMDb site and saw the film had a 2009 date. Someone in our office explained that IMDb has a policy that the date they give a film is based on the film's first public screening, whether at a festival or a theater.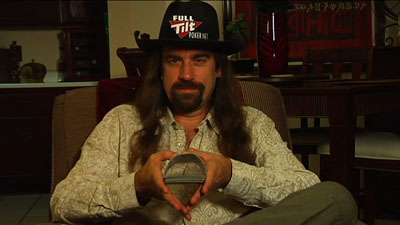 Being filmmakers, we believed we could somehow get IMDb to change this, so first we tried to call the site but soon found out they have no phone number. We asked our agent if they could use their influence. They had a contact, and I guess a phone number not available to filmmakers, and after many conversations they were told they had a policy and no variance would be made.
After more articles appeared, I asked our longtime publicist and friend about writing an article to address this issue, so at least somewhere out on the Internet there would exist a place that explained the film was finished in 2012 and therefore included this vital information. She said there was no need for that, the whole thing seemed like an obvious mistake and she would call someone at IMDB that she knew and get this resolved. The request was met with the same response.
(FROM IMDb): "All In: The Poker Movie will remain a 2009 release because that's the year it premiered. Re-editing, re-shooting, and that sort of situation don't qualify for an updated year-of-release per our site policies."
I understand having a policy like this — films make changes all the time and most probably don't rise to the level of changing a date. Like most rules, I imagine this policy comes from a place of trying to help or protect, but in this case I think it is clear our film is being directly hurt and our potential audience is being done a disservice.
Imagine a film about elections or politics having two screenings at this year's 2012 Tribeca Film Festival and after those screenings, the filmmakers decide they are going to continue filming to include this year's election. Then the film coming out in 2013. However, because of that 2012 stamp from IMDb the media begins to write about the film saying it is too bad it does not include our most recent presidential election.
Or a film about sports centered around Eli and Peyton Manning that plays at a festival in 2011 but then the filmmakers decide to continue filming through until today in the Spring of 2012, which now means their film would include Eli Manning winning a Super Bowl and Peyton Manning coming back from his injury to play on a different team. How many people might not watch that film because of this misinformation?
I think what becomes so upsetting about this is that IMDb is a great site and it does so much to help our profession both as a resource and promotional tool. I confess I don't know who started it or really runs it — in trying to find a phone number I was reminded that Amazon now owns it. Jeff Bezos seems like a nice guy, I remember reading he takes at least one picture everyday, kind of like the Harvey Keitel character in the film, Smoke. I like that movie. I imagine the people who started IMDb and work there love movies and with this I also assume they want to help filmmakers. The fact that they give independent documentaries and Hollywood films the same treatment is empowering and helpful in so many ways especially to documentaries, and that is why the idea that IMDb is hurting one of our films is so upsetting.
It's hard to imagine an organization that is so efficient and detailed that it can tell you that the actor who played the dad in Valley Girl also had a small part in The Conversation which led to him playing Chef in Apocalypse Now, and that he was born in the same town in Texas as Oscar winner Robert Benton, Waxahachie. That IMDb would pursue this level of detail and information however would determine a film should have a date of 2009 when the film has story changing content that could not have even been even created before April 15th 2011 is perplexing.
Obviously this also says a lot about the state of journalism in a digital age and the sometimes misguided trust people have about what they read on the Internet. Of course it would have been great if the writers of the articles who claim our film would not deal with Black Friday had done more than obviously check IMDb. But that is the power and respect the site commands. However, with that amount of reverence comes responsibility.
In our most disappointed moment, we imagined screening the 2009 and 2012 versions for the staff at IMDb and then asking all of them how they could tag this film as 2009. I am sure there is an explanation or rationalization but in the case of All In – The Poker Movie, not putting the correct date is giving a misleading and wrong impression that is damaging to our film.
So as we set forth to create our trailer and media press kit, we discussed if we should include that the film had won a Best Documentary award in 2009. Our decision was that if we were going to be saddled with a 2009 date, we were going to take our 2009 award with it. On some level, I also think our CineVegas experience was so awesome that we liked being connected to the memories of our experience at the festival. But if you asked me if IMDb would put the correct date on the film, would I trade having mention of our award in our press, I would say absolutely — let's make a new trailer right now. And knowing how good IMDb is with finding everything out about a movie, maybe in the trivia section on the All In – The Poker Movie  page they would include, "An earlier cut of the film, which did not include the subject of Black Friday, played in 2009 at what ended up being the last CineVegas Film Festival where the film won the Grand Jury Prize for Best Documentary."