Back to selection
LENA DUNHAM REMEMBERS NORA EPHRON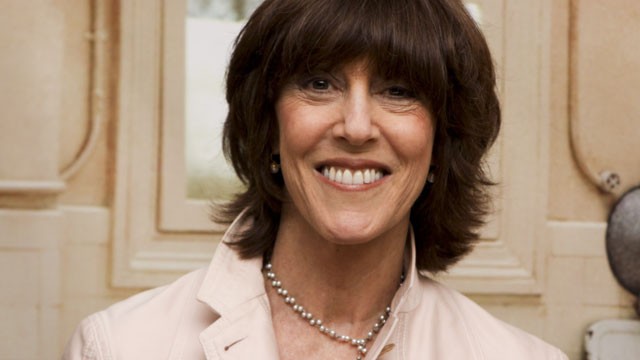 For The New Yorker, Lena Dunham has penned a wonderful remembrance of writer/director Nora Ephron, who passed away this week of leukemia. Not surprisingly, they knew each other and, last year, had become friends. Here's Dunham on that friendship:
…I devoured her prose, her other film offerings, and became a fangirl right along with my mother, aunt, grandmother and every other intelligent woman in the tristate area. Which is why it was so momentous when, in March of 2011, I received a short, perfect e-mail from Ephron, saying she had seen and enjoyed my film and would like to take me to lunch.

I was twenty minutes early, and hid in a corner until I saw Nora enter, greet the hostess, and be shown to the best table in the place. I watched her order a Diet Coke, check her iPhone, and then I finally appeared at the table, already regretting my choice of top. But when she looked up, my fears evaporated. I was just so excited to know her.

Over the course of our year-and-a-half-long friendship, Nora introduced me to, in no particular order: Several ear, nose, and throat doctors; the Patagonia jackets she favored when on set because they were "thinner than a sweater but warmer than a parka"; ordering multiple desserts and having small, reasonable bites of all of them (I thought, "Oh, so this is what ladies do"); the photography of Julius Shulman; the concept of eating lunch at Barneys; self-respect; the complex legend of Helen Gurley Brown; the Jell-O mold; her beloved sister Delia. She explained how to interact with a film composer ("Just say what you're hearing and what you want to hear") and what to do if someone screamed at you on the telephone ("Just nod, hang up, and decide you will never allow anyone to speak to you that way again"). She called bullshit on a whole host of things, too: Donuts served in fancy restaurants; photo shoots in which female directors are asked to all stand in a cluster wearing mustaches; the idea that one's writing isn't fiction if it borrows from one's life.
Read the complete piece at The New Yorker.