Back to selection
Beloved — A Hammer to Nail Review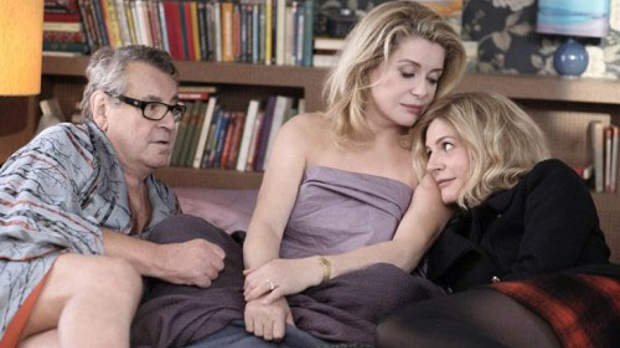 (Beloved world premiered at the 2011 Cannes Film Festival and was picked up for distribution by IFC Films. It opens theatrically on August 17, 2012. Visit the film's website to learn more.)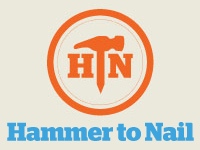 Beloved, the latest film from French writer/director Christophe Honoré, uses the history of the late 20th century as a framework for exploring the difficult love affairs of a mother, Madeleine (played as a young woman by Ludivine Sagnier and as an older woman by Catherine Deneuve) and her daughter, Vera (Chiarra Mastroianni). Like much of Honoré's work, the movie is rich with allusions not only to literary and theatrical forms, but to the history of the cinema itself; opening in a Parisian shoe store in 1964, it takes Honoré only a few moments to reference The Umbrellas of Cherbourg, Cléo From 5 To 7 and Les Bonnes Femmes before, in a single beat, spinning directly into a nod to Belle Du Jour. And while the impossible loves of Madeleine and Vera are tied together by a sense of almost hereditary determinism, Honoré's pinballing cinematic odes give the film a true self-awareness, an undeniable sense that as much as the film is about love, it is also about the representation of love in its myriad cinematic forms.
Which is to say, this is a movie about the melodrama itself, about how movies render the feelings and experiences of women. In this way, it brings to mind Honoré's under-seen Making Plans For Lena, which took the idea of women's social role-playing as a launching pad for an existential act of self-liberation. Like that film, Beloved understands the deferral of need that can be mined for drama; the titular Beloved are not Madeleine and Vera, but instead the objects of their affection, Jaromil (played as a young man by Rasha Bukvic and as an older man by Milos Forman) and Henderson (Paul Schneider), two men incapable of giving the women in their lives precisely what they need but who, in their shortcomings, provide just right amount of complexity and inscrutability to bring together the film's divergent story lines, which, despite the film's 135-minute running time, are seemingly beside the point. This lack of narrative complexity is also central to Honoré's idea of heartbreak as a pre-ordained condition, allowing the director to play freely with the epic romantic tragedy while winking at the formulas and conventions of the genre.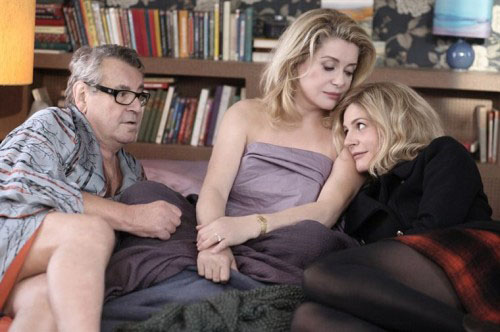 No device in Honoré's arsenal is more divisive than his staging of musical numbers which serve as both emotional exposition and, ironically, the film's most intimate moments. Again, Honoré's subversion of tradition serves to create a unique sense of theatricality in the film; whereas most musical numbers are staged as spectacle, Honoré prefers to stage them as soliloquy or, at their boldest, as a conversation that makes no impact on the outside world. Honoré (and his musical collaborator, the composer Alex Beaupain, whose 'yeh-yeh' arrangements are often spare) seems to understand the relationship of everyday people to music; their songs are wispy, ephemeral confessions sung while walking an empty street or whispered between lovers on opposite ends of a phone line. Jacques Demy would be proud, Michel Legrand maybe less so, while audiences conditioned by Broadway and Minnelli may have trouble surrendering to Honoré's signature device as the grand emotions of the songs clash against their singer's everyday delivery and situations.
Still, the cumulative effect of Beloved is moving. Honoré should be commended for using the grand historical sweep of the baby boom generation (well, their self-conception of it anyway) as a framework for his uniquely intimate storytelling style, a style which deploys every grand device of the cinema–color, music, design, performance–to overturn protocol and cliché, to bring scale to the quotidian emotion and stories that shape our experience. We all believe we are the protagonist of our own story, that we are the subject of our own experience; Honoré gives that idea an almost operatic, cinematic scale, a reminder that the cinema of ideas can be playful, hopeful and moving. In other words, life as we imagine it and not necessarily as it is lived.