Back to selection
IN PRODUCTION: "THE TWO FACES OF JANUARY," "DARK SKIES," "PLUSH" AND "50 TO 1"
"In Production" is a regular column which focuses on notable independent films that are currently shooting. If you would like your film to be included in this space, please send an email to nick@filmmakermagazine.com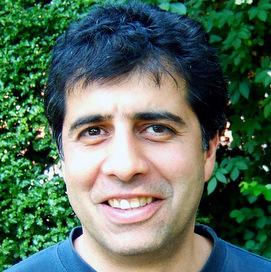 Late last week, Drive writer Hossein Amini's directorial debut, The Two Faces of January, which stars Viggo Mortensen, commenced principal photography in Greece. Based on a novel by Patricia Highsmith (best known for the oft-adapted Ripley novels), it is described as a "stylish international thriller" about a Greek-speaking American (Oscar Isaac) who becomes infatuated with a beautiful, wealthy couple (Mortensen and Kirsten Dunst) only to be introduced to a world of danger. The film, also written by Amini, will mark the third collaboration between producers Working Title and financiers Studio Canal, after Tomas Alfredson's Tinker Tailor Soldier Spy and Dan Mazer's recently wrapped I Give It a Year.
The beautiful Keri Russell (Waitress) is about to school an alien invader in writer/director Scott Stewart's Dark Skies. Described by the filmmakers as a "modest-budget" psychological thriller, the film follows a married suburban couple (Russell and Josh Hamilton) trying to save their children (one of whom is played by Reel Steel's Dakota Goyo) from an alien disguised as a human. The plot calls to mind 1950s Cold War paranoia sc-fi horror, yet there may also be a religious/supernatural aspect to the film, if Stewart's previous efforts Priest and Legion (both starring Paul Bettany) are anything to go by. Dark Skies is being produced by Blumhouse Productions (Paranormal Activity) and financed by Alliance Films.
Following the teen fantasy schlock of Twilight and Red Riding Hood, Catherine Hardwicke goes into erotic thriller territory with Plush. Currently shooting in Los Angeles, the film stars Emily Browning (Sleeping Beauty) as a married musician who starts a dysfunctional relationship with her new bandmate. As this is as an erotic thriller and a Hardwicke film, I'm imagining a pop punk version of Fatal Attraction with Browning having an affair with the male equivalent of Glenn Close. The cast also includes Xavier Samuel (The Loved Ones) and Cam Gigandet (Easy A). Jason Blum's Blumhouse Productions is also producing while Octane (a subdivision of IM Global) is providing the financing.
Jim Wilson, the producer behind Dances with Wolves, The Bodyguard, Wyatt Earp and Message in a Bottle (all, of course, starring Kevin Costner), is currently directing 50 to 1 in New Mexico. Based on a true story, the film follows a rag-tag group of cowboys who manage to take a physically impaired racehorse and turn it into a Kentucky Derby champion. 50 to 1 stars Skeet Ulrich (Scream), William Devane (The Dark Knight Rises), Madelyn Deutch (Mayor Cupcake) and Christian Kane (TNT's Leverage). Wilson co-wrote the script with newcomer Faith Conroy and is also handling producing duties.