Back to selection
Five Questions with When I Saw You Director Annemarie Jacir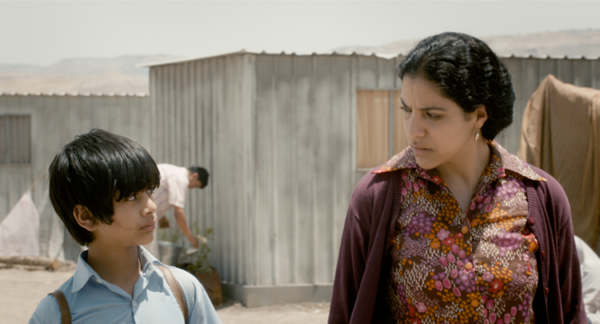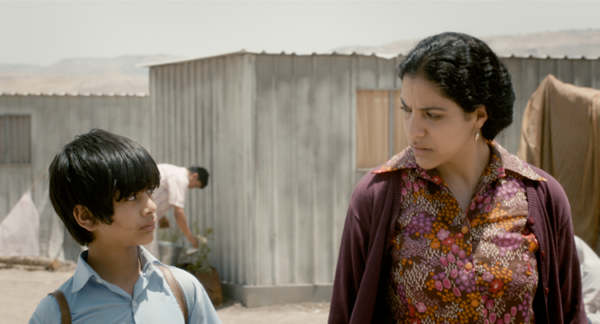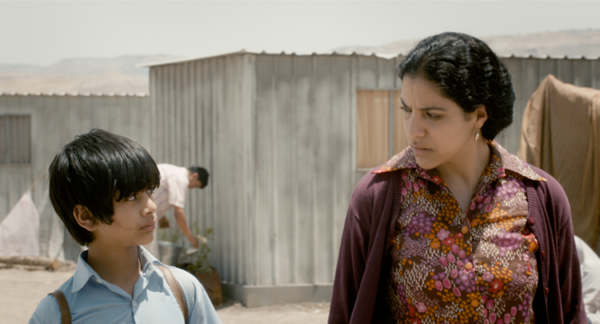 A Bethlehem-born, Saudi Arabia-raised writer/director who earned her MFA in film at Columbia University in New York City, Annemarie Jacir was named as one of
Filmmaker
's "25 New Faces" in 2004 on the strength of her short film
Like Twenty Impossibles
. Her first feature, the romantic drama
Salt of This Sea
, premiered at Cannes in 2008, where it won the FIPRESCI International Critics' Prize, and was later selected as Palestine's official submission to the Academy Awards. Following her mentorship by the Chinese directing great Zhang Yimou in the Rolex Arts Initiative, Jacir completed her second film,
When I Saw
You (
which plays at Toronto on Sunday September 9, Tuesday September 11 and Saturday September 15),
about Tarek an 11-year-old boy and his mother who, in 1967, are forced to flee their home in the West Bank and end up in a refugee camp in Jordan.
Filmmaker: Though When I Saw You is set in 1967, it was inspired by your own current situation. Can you tell me about your own exile and the way in which the emotions surrounding it are depicted in the film?
Jacir: Since I was seven months old I have crossed the borders and been able to be in my homeland. When I was no longer allowed to return, and I could only see Palestine from across the Jordan valley, I understood something, or rather felt something, I had never known before. Like so many people who have been displaced, the hardest part is standing somewhere and actually seeing it; looking into the distance and seeing a land you recognize and know so intimately, which has now been denied to you. And trying to wrap your brain around the stupidity of borders, the illogicality of human beings being separated from each other because someone now says there is a line in the earth there called a "border"….   The first year in Amman was the most difficult, I can say now I was in a depression. Yet I needed to find away to do something positive with what I was feeling, and to find hope. I found that in the story of Tarek. He is a character I sometimes am, and sometimes wish I was.
Filmmaker: Why did you choose to make this a period film? Would it have been easier or harder to tell this as a contemporary tale?
Jacir: 1967 is a tremendously important year for us. Though I wasn't born yet,  I grew up hearing about it all my life. 1967 was a tragedy for my family, but it was also a time of great hope in the world. Like the late 60s everywhere, people were going through a kind of rebirth, an infectious sense of hope that they could change their own lives. Student movements, anti-colonial movements, civil rights,… I wanted to tell a story about this important time, not in a nostalgic way but rather because it is so relevant to our lives today. Of course it is easier to tell a contemporary tale, especially when you are so low budget, but the script came out of the feeling that something has to give, an explosion of change was needed, and somehow for me, I needed to look back in time to explore that feeling. One year later a man in Tunisia told the world he had enough, and we have now seen what has happened in so many Arab countries, and hopefully more will follow. People have the right to fight for a better life.
Filmmaker: What was it like making the film in Jordan, where there is not a very established film infrastructure?
Jacir: You are right that Jordan is still far away from having a real independent cinema scene and shooting there is very difficult. Most of my support came from other places. The first time I made a film in Jordan, I had a gun flashed at me by the "fixer" from the local production company and we had to stop filming, because the subject matter didn't appeal to them. Things are a bit better now but still, if you don't have money, the right last name , the right friends or if you have a critical tongue about certain political issues, including censorship and the government, unfortunately it's very difficult to find support. We are trying to change that and we have a long way to go but I would say there is an interesting underground movement of young people which will allow a real cinema to develop. For me, it's also very important to work locally, and not bring in all your crew from abroad. It's part of what we need to do to build a self- reliant, independent cinema.
Filmmaker: Is it difficult for women to make films in the Arab world? Has the success of directors like Nadine Labaki and Samira Makhmalbaf helped level the playing field a little?
Jacir: Not any more or less so than it is for women to make films anywhere in the world. However the number of female filmmakers in countries like Syria, Palestine, Lebanon, and Iran is almost equal to men. The success of films from our region internationally, as well as locally, is no doubt a positive step not just for female filmmakers but for male filmmakers too. These are our stories and their success also raises the bar for the next generation of filmmakers, which is crucial.
Filmmaker: What was it like being mentored by Zhang Yimou in the Rolex Arts Initiative? What did you take away from that experience?
Jacir: I can't express how lucky I feel to have been selected to work with Zhang Yimou and to be part of the Rolex Arts Initiative, which is truly one of the best art initiatives in the world. Never in a million years did I imagine I would be sitting right next to this master of cinema, genius of cinema, on his set while he whispers to me his concerns about a shot, or tells me a joke, or suddenly asks me point blank what made me cast a certain actor in When I Saw You. I think what I learned from him will continue to sink in for years and much of it I may not even be conscious of at this moment in time.