Back to selection
"25 New Faces" Update: Our Nixon at MoMA, Kickstarting F to 7th, Borscht Commissions, Mayer Erases the Web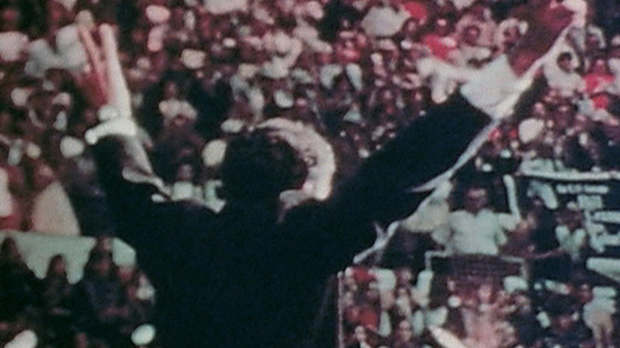 I've not been posting as regularly recently as much of my focus has been on the redesigned Filmmaker website, which will be launching in the very near future. But, on this quiet Friday afternoon, I thought I'd take the opportunity to provide a few quick updates on the current class of filmmakers in our "25 New Faces," who are a very productive bunch.
Firstly, New Yorkers should head to MoMA this Sunday, October 28, for The White House Home Movies: Richard Nixon on Super-8, a screening which is part of the 10th MoMA International Festival of Film Preservation. There will be clips from Penny Lane and Brian Frye's upcoming documentary feature Our Nixon, and Penny and Brian — plus Dwight Chapin, one of the men who shot the Nixon home movies — will be in attendance.
Staying in NYC, Ingrid Jungermann is currently running a Kickstarter campaign for F to 7th, her follow-up to the hilarious web series The Slope. There will be an interview with Ingrid about her new venture shortly in this space, so keep your eyes peeled for that.
The Borscht Film Festival, run by "25 New Face" Lucas Leyva, has just announced the filmmakers it has commissioned for the event's 2012 edition, which takes place December 12-21. Among the notable names on the list are Sun Don't Shine director Amy Seimetz, Court 13 filmmaker Ray Tintori, Adan Jodorowsky (son of Alejandro Jodorowsky) who is co-directing his short with the multitalented Asia Argento, and Julia Pott, also a 2012 "25 New Face." For ticket information, go here.
Levya and his partner in crime (and fellow "25 New Face" alum) Jillian Mayer are also making a film for the festival, and Mayer today also sent me a link to her awesome new troublemaking venture, erasypage.com, a collaboration with Eric Cade Schoenborn, which allows you to destroy the web in order to get back to, you know, real life. And, just in time for Halloween, you can go to Soundcloud to hear Mayer doing guest vocals on Awesome New Republic's cover version of "Monster Mash."