Back to selection
The Imposter, Searching for Sugar Man Top Cinema Eye Honors Noms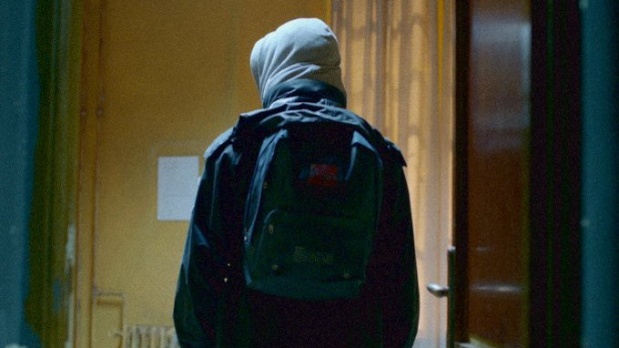 At an event hosted by the AFI Film Festival today, Cinema Eye Honors announced its Honors for Nonfiction Filmmaking. Bart Layton's The Imposter (pictured) and Malik Bendjelloul's Searching for Sugar Man led the pack, with five nominations each. Both films were nominated the group's Outstanding Achievement in Nonfiction Filmmaking Award, joining fellow nominees Emad Burnat and Guy Davidi's 5 Broken Cameras; Heidi Ewing and Rachel Grady's Detropia; Matthew Akers' Marina Abramovic The Artist is Present, and Jason Tippet and Elizabeth Mims' Only the Young. Tippet and Mims, who Filmmaker selected for our 25 New Faces of 2012, had the most individual nominations, with four apiece.
Cinema Eye was founded in 2007 to honor achieve in non-fiction filmmaking. As the organization writes, "It was the first and remains the only international nonfiction award to recognize the whole creative team, presenting annual craft awards in directing, producing, cinematography, editing, composing and graphic design/animation."
The winners will be announced at the Cinema Eye Honors Awards Ceremony on January 9, at the American Museum of the Moving Image in Queens.
The remaining nominees are listed below:
Outstanding Achievement in Direction
Detropia (Heidi Ewing and Rachel Grady)
The Law in These Parts (Ra'anan Alexandrowicz)
Only the Young (Jason Tippet and Elizabeth Mims)
Planet of Snail (Seungjun Yi)
Tchoupitoulas (Bill Ross and Turner Ross)
¡Vivan las Antipodas! (Victor Kossakovsky)
Outstanding Achievement in Production
Ai Weiwei: Never Sorry (Alison Klayman and Adam Schlesinger)
Big Boys Gone Bananas! (Margarete Jangård)
The Imposter (Dimitri Doganis)
Searching for Sugar Man (Simon Chinn)
¡Vivan las Antipodas! (Heino Deckert)
Outstanding Achievement in Cinematography
Chasing Ice (Jeffrey Orlowski)
The Imposter (Erik Alexander Wilson and Lynda Hall)
Only the Young (Jason Tippet & Elizabeth Mims)
Samsara (Ron Fricke)
¡Vivan las Antipodas! (Victor Kossakovsky)
Outstanding Achievement in Editing
5 Broken Cameras (Véronique Lagoarde-Ségot and Guy Davidi)
Detropia (Enat Sidi)
How to Survive a Plague (T. Woody Richman, Tyler H. Walk, Jonathan Oppenheim)
Room 237 (Rodney Ascher)
Tchoupitoulas (Bill Ross)
Audience Choice Prize
5 Broken Cameras (Directed by Emad Burnat and Guy Davidi)
Beauty is Embarrassing (Directed by Neil Berkeley)
Bully (Directed by Lee Hirsch)
How to Survive a Plague (Directed by David France)
The Imposter (Directed by Bart Layton)
Jiro Dreams of Sushi (Directed by David Gelb)
Kumaré (Directed by Vikram Gandhi)
Marina Abramovic, The Artist is Present (Directed by Matthew Akers)
Searching for Sugar Man (Directed by Malik Bendjelloul)
Trash Dance (Directed by Andrew Garrison)
Outstanding Achievement in a Debut Feature Film
Ai Weiwei: Never Sorry (Directed by Alison Klayman)
How to Survive a Plague (Directed by David France)
Marina Abramovic, The Artist is Present (Directed by Matthew Akers)
Only the Young (Directed by Jason Tippet and Elizabeth Mims)
Room 237 (Directed by Rodney Ascher)
Outstanding Achievement in Original Music Score
Detropia (Dial.81)
The Imposter (Anna Nikitin)
Into the Abyss (Mark De Gli Antoni)
Room 237 (Jonathan Snipes, William Hutson, The Caretaker (James Kirby))
¡Vivan las Antipodas! (Alexander Popov)
Outstanding Achievement in Graphic Design or Animation
Beauty is Embarrassing (Neil Berkeley, Anthony Maiuri)
Herman's House (Nicolas Brault, Tom Hillman)
Indie Game: The Movie (James Swirsky)
Room 237 (Carlos Ramos)
Searching for Sugar Man (Oskar Gullstrand, Arvid Steen)
Urbanized (Brooklyn Digital Foundry/John Szot)
Searching for Sugar Man (Directed by Malik Bendjelloul)
Spotlight Award
Argentinian Lesson (Directed by Wojciech Staro?)
Bestiaire (Directed by Denis Côté)
Downeast (Directed by David Redmon and Ashley Sabin)
Meanwhile in Mamelodi (Directed by Benjamin Kahlmeyer)
Outstanding Achievement in Nonfiction Short Filmmaking
Cutting Loose (directed by Finlay Pretsell and Adrian McDowall)
Family Nightmare (directed by Dustin Guy Defa)
Good Bye Mandima (Kwa Heri Mandima) (directed by Robert-Jan Lacombe)
Into the Middle of Nowhere (directed by Anna Francis Ewert)
Paradise (Paraíso) (directed by Nadav Kurtz)
Vol Special (Special Flight) (Directed by Fernand Melgar)
The Waiting Room (Directed by Peter Nicks)