Back to selection
Moonrise Kingdom Takes Best Picture at the IFP Gotham Awards; Beasts' Zeitlin Wins Two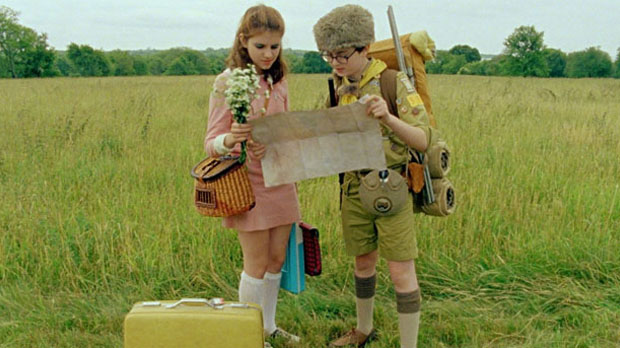 Wes Anderson's '60s-set ode to childhood imagination and romance, Moonrise Kingdom, picked up the Best Picture Award at the IFP Gotham Awards Monday night at Cipriani's in New York. Winning two awards was Beasts of the Southern Wild director Benh Zeitlin, who won both the Breakthrough Director Award as well as a newly inaugurated Bingham Ray Award, for "filmmakers who bring a distinctive vision to the world." The latter award came with $10,000 and $60,000 worth of equipment rental from Panavision. The Breakthrough Actor award went to Emayatzy Corinealdi for her portrayal of a convict's faithful wife in Ava DuVernay's Middle of Nowhere.
Filmmaker Magazine sponsors the Best Film Not Playing at a Theater Near Your Award, and this year it went to 25 New Face Terence Nance for his inventive relationship deconstruction, An Oversimplification of Her Beauty. Stacie Passon, who, like Nance, is a veteran of the IFP Narrative Labs, won the Euphoria Calvin Klein Spotlight on Women Filmmakers "Live the Dream" grant for her upcoming feature, Concussion, produced by Rose Troche.
Best Documentary went to David France's history of AIDS activism, How to Survive a Plague. "This is not the story of what AIDS did to our community but what our community did to HIV," said France in his acceptance speech. Best Ensemble Performance went to Emily Blunt, Rosemarie Dewitt and Mark Duplass for Lynn Shelton's Your Sister's Sister. And the Audience Award went to Artifact, directed by Jared Leto under the pseudonym Bartholomew Cubbins. "Don't hate me because I won, I love that other film too," Leto quipped, referring to his popular opposition, Beasts of the Southern Wild.
The evening's Tributes went to actor Matt Damon, Participant Media's Jeff Skoll, actress Marion Cotilliard and writer/director David O. Russell. Arguably the evening's most memorable line was said by Damon to Russell, who proclaimed he was "hunting" for the chance to work the Silver Linings Playbook director. "You're like the wolf and I'm like Sarah Palin in the helicopter," he said.
Visit Filmmaker in the coming days for more coverage of this year's Gothams.