Back to selection
David Lynch's Lithographs at Plus Camerimage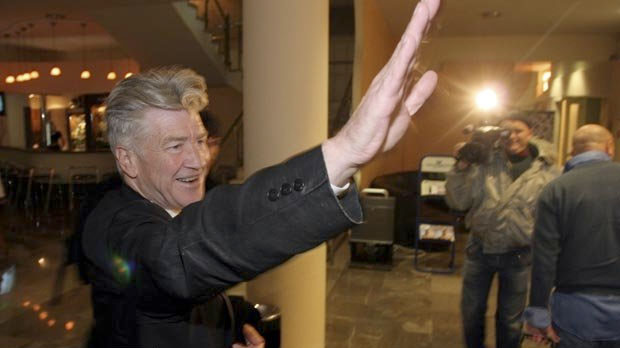 David Lynch is a very popular director the world over, but perhaps no place more than Poland. His work is greeted with the same fanfare as the latest disposable, multiplex-bound spectacle in this central European country, his rock star status never more in evidence than at the 20th annual Plus Camerimage. The international film world's most significant festival focusing mainly on the work of cinematographers (they headline the competition here and are the subjects of press conferences, interviews, workshops, tributes), it moved two years ago from its former host city of Lodz (pronounced "Wod-ge"), home of the national film school which long hosted the festival, to nearby Bydgoszcz (pronounced Bide-Goosh), where the stunning Opera Nova opera house provides a central home for the sprawling 10-day festival of over a hundred films.
While d.p.s are the center of attention (as the list of guests makes clear — one can routinely rub shoulders outside screenings or inside bars with the likes of Vilmos Zsigmond, Vadim Yusev, Christopher Doyle, Anthony Dod Mantle, Vittorio Storaro, Frank Griebe, Ed Lachman, Dick Pope, Oliver Stapleton, Stuart Dryburgh, Lol Crowley, Ben Richardson and many others), it's Lynch whose events have had an air of mania around them, with mosh pits of eager Polish film students and veteran cinematographers clamoring for a view of the man and his work.
Lynch, who explained that he's been attending the festival since 2000 and plans to come back as long as they'll have him, was feted on opening night with a Lifetime Achievement Award and given a key to the city by the mayor of Bydgoszcz. While the festival is unspooling a near complete retrospective of his films (Dune is excluded), the centerpiece of its celebration of the ever mercurial auteur came on Sunday night, when he was on hand to present the opening of an exhibit of his nearly  50 lithographs he's completed in the past five years. A collection of stark, hallucinatory images that are very much in keeping with the aesthetic of his most recent films (and his phenomenal 2011 debut album, Crazy Clown Time). Explaining to the audience in his inimitable fashion how these recent lithographs were a natural extension of his work in other mediums, Lynch stayed for nearly two hours afterward chatting with onlookers and signing reproductions of the pieces, a few of which you can see below.