Back to selection
Austenland | Director Jerusha Hess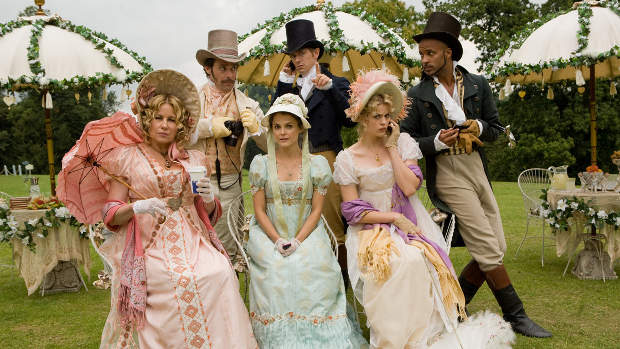 [PREMIERE SCREENING: Friday, Jan. 18, 12:15pm — Eccles Theatre]
It's funny, just getting a moment to address this interview question is a small sacrifice. It's Christmastime, my kids are out of school and wild beyond reason, my husband just got back from a long work trip (making said kids wild), there are neighborhood Christmas gifts piled all over the house, a birthday party to throw together tonight, a possible baby to adopt, and a dog to bathe….sacrifice….isn't that a synonym with motherhood already.
So when asked what I sacrificed to make Austenland — it's obvious to everyone who saw my kids that summer with scraggly hair eating whipped cream from the can — I gave up my role as "super" mom, a role I don't give up easily.
That said, once I consigned myself to get rid of my beloved to-do list, I loved every second of filmmaking. My little mom brain fed off the organization and yes, power, that one feels in charge of a well oiled film machine. And then I would come back to my little English cottage to a family proud and happy. What a lovely thing. I'd do it all over again in a heartbeat.