Back to selection
Five Questions with Ain't Them Bodies Saints Director David Lowery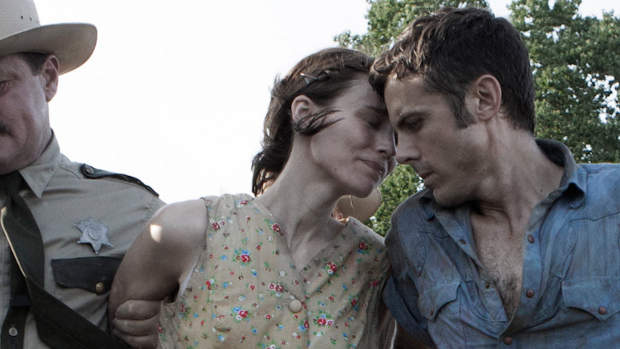 Texas-based filmmaker David Lowery has been at the center of the indie scene for some time now, and not just because of his excellent 2009 directorial debut St. Nick and that film's much lauded follow-up, the 2011 short Pioneer. Check out Lowery's IMDB page and you'll discover that he has worked extensively on dozens of other projects over the past few years – as editor on Amy Seimetz's Sun Don't Shine and Dustin Guy Defa's Bad Fever, as cinematographer on Frank Ross' Audrey the Trainwreck, even as sound recordist for Kentucker Audley's Open Five.
With Ain't Them Bodies Saints, Lowery's sophomore feature, he is poised for a much larger spotlight. The story of an outlaw (Casey Affleck) who escapes prison and attempts to reconnect with his wife (Rooney Mara), the film premieres today in U.S. Dramatic Competition at the Sundance Film Festival.
Filmmaker: As opposed to St. Nick, where you were primarily working with first-time or unknown actors, here you've got quite a high profile cast. What was it about Ain't Them Bodies Saints in particular that inspired such a shift?
Lowery: There wasn't so much a specific reason as there was an opportunity, which we were excited to explore. When we were first beginning the casting process, I'd hear folks use the term 'casting up,' which I really hate. Maybe 'casting out' is more appropriate, but regardless, you always just want to work with the best people for a particular film, whether they're non-actors or professionals. On this picture we had both.
Filmmaker: Were there specific filmmakers or films that helped to inspire Ain't Them Bodies Saints' tonal and visual palette?
Lowery: On the visual side of things, Bradford Young, Jade Healy and I pored over archives of still photos and whittled them away to come up with a specific look and palette for the film. It was a concentrated effort, and sitting in the DI the other day, it was amazing to see everything we'd talked about finally coming to full fruition.
But of course, we also turned to movies – we looked at Vilmos Zigmond's work on McCabe & Mrs. Miller and Heaven's Gate to see how dirty he got the image, and Robert Elswitt's stuff on There Will Be Blood. We'd always turn to Harris Savides when discussing how dark we could let the image go.
Tonally, McCabe & Mrs. Miller popped up again, but I tend to get a lot more out of music. I always hope my movies will feel like songs. Joanna Newsom and Bonnie Prince Billy had a lot to do with how this one turned out.
Filmmaker: This is obviously a much bigger budget production than you've previously worked on. Were there skills or tricks that you learned from making smaller, micro-budget productions that came in handy on the set of Ain't Them Bodies Saints?
Lowery: It's huge in comparison – St. Nick cost about 12k – but it ultimately winds up feeling sorta the same once you've got the camera set up and the actors there and you're just figuring out what's going to work best on the big screen. The biggest and best trick I've ever learned is to just trust my gut.
Filmmaker: Both this film and Pioneer are concerned with our shared history as a nation, and with the deconstruction of some classic American tropes and myths. What is it about these topics that interest you as a filmmaker?
Lowery: You've got my number! You know, it probably all goes back to Star Wars to some extent, which made me want to make movies and also lead me to Joseph Campbell, which carried over to American history class in college. It's all mixed up in there somewhere. I love history in general, and I love how time changes things. I love the idea of fighting against time, the hubris of that. I suppose it's about ego and about fear of death. Fear of death and Star Wars, the root of all my filmmaking!
Filmmaker: Do you envision the move towards bigger budget productions to be a permanent shift for you? What types of projects would you like to be working on five or ten years from now?
Lowery: This is a cheat of an answer, perhaps, but I try not to differentiate – I want to make good movies, and I hope to be lucky enough to make a living at it. I would love to tell some stories on a big canvas, and I'm writing something of that sort right now. But I could also go off and make another twelve thousand dollar movie. Each one's a stepping-stone to the next, no matter how big or small.