Back to selection
Tell Me Something: Creative Advice from Documentarians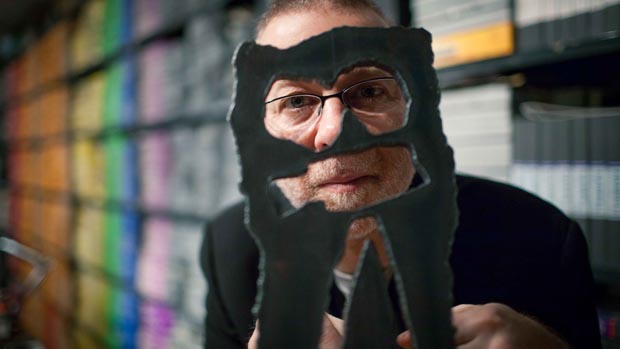 We've all probably had that feeling: you're in the middle of a project and its shape has formed in your mind, but it's still fuzzy around the edges. You think you're going in the right direction, but you don't know what the final destination is yet. You need some sort of creative road map of practical steps to get the project back on track, to clarify your ideas and refocus your creative energy. Brian Eno suggests taking a hot shower. But for me, talking with other artists who've gotten through these challenges before is the best way to get my own creative gears back in motion. It was this thinking that led me to the idea for Tell Me Something, a book of advice from documentary filmmakers that I'm publishing.
During my years working with directors as a film publicist, I would often sit in on interviews as they would retell the journey of their projects — how they came to them, what they learned — which I found to be really motivating. I wanted that knowledge synthesized and accessible anytime I needed a push in the right direction. I imagined the book as something you could pull off the shelf when you needed to reset your counter and reframe your thinking. In Tell Me Something, we've spoken to 50 incredible documentary filmmakers like D.A. Pennebaker, James Marsh, Heidi Ewing and Rachel Grady, Barbara Kopple and many more and we've asked them for one piece of advice about anything they'd like to impart.
Some of the people we spoke with have decades of experience making movies, and know a little something about balancing life and art. Albert Maysles talks about filming Salesman with his brother David: "In the opening scene, it seems to be all over for Paul, you can see that he isn't going to make the sale. And then the little girl gets up off of her mother's lap and goes to the piano and plays a number that is so appropriate to the emotions of the scene. We would have lost that if we had cut earlier." Simple enough filmmaking advice: keep the camera running. But "stick with it" is the life lesson. It's about the craft of filmmaking, but more than that, it's about life.
I want to share a few pieces of wisdom from the book with Filmmaker readers. Alan Berliner has been making incredibly personal documentaries for a long time and offers some choice words for filmmakers that I think can be applied to everyday life:
Make friends with luck, accident, and serendipity. They are forces that can be garnered and cultivated. They are your allies.

Believe in yourself. Trust your instincts. You've been honing them your entire life. You are your own best guide. Try to become your own best critic. In filmmaking, confidence is both contagious and self-fulfilling.

Follow your fascination. Find what it is you're drawn to. What you're magnetized by. Emotionally. Psychologically. Unexpectedly. Irrationally. Ineffably. The ideas, persons, places, or things that make you think. That make you worry. That bring you joy. That bother you. That amaze you. That make you want to know everything there is to know about them.