Back to selection
Wayne Coyne on "Paul is Dead"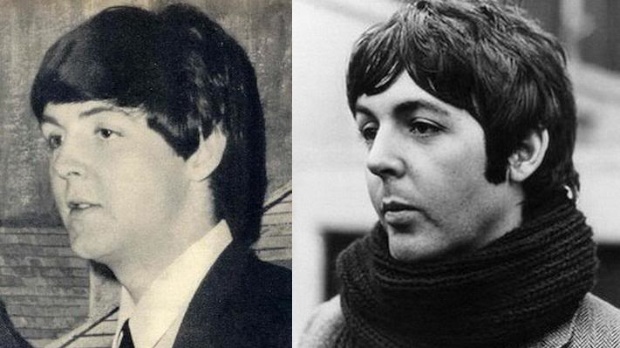 Flaming Lips frontman Wayne Coyne appeared as a guest DJ on the All Things Considered radio show and podcast recently, speaking about his band's own songs and their influences in a great interview that began with a startling track: "Strawberry Fields," by the Beatles. Okay, it's a fantastic song, but what startled me was Coyne's reasons for selecting it. Coyne describes listening to the track as a kid, discovering the so-called "Paul is Dead" conspiracy and having the song's final words, "I buried Paul" "seared into" his brain:
"What a strange, strange way to end any record by any weirdo in the world, and here it is, the Beatles, one of the biggest bands ever… I think [the 'Paul is dead' hoax] connected with me with the death of Robert Kennedy… This idea that this Beatles song is connected with death and all that, it just seared in to me."
It takes a certain type, I guess, but I'll include myself in this group. I remember when, as a kid, I stumbled onto this meme as well. "Octopus's Garden" was a sing-a-long in my second-grade class, my dad bought me Yesterday and Today coming back from a business trip, and a couple of years later my mom bought me Abbey Road. And then, I don't know how, but suddenly I learned, like Coyne, that there was this whole morbid undercurrent to these songs. As the story went, McCartney was killed in a car crash while driving home from the studio and was replaced by a lookalike impostor. Then, the remaining Beatles compulsively littered various clues as to the conspiracy in their songs for the rest of their career.
Of course, even as a kid, I recognized this as some weird hoax, and I knew that there's no way a fake McCartney was suddenly fooling millions of fans and the media. (For some, it's not so clear cut.) But, still, there was a darkness there, a creep factor that was a result of the fact that this coded mythology was present in music that was so ubiquitous. "Right now, I can listen to music and love it," Coyne said on the show, "and the rest of the world can't have any idea what it is. But back then, it seemed like we were all listening to the same music." Coyne ends his discussion of the track by noting that, even today, listening to the song and completely understanding the recording technology behind it, he'll still be thrown back to that weird place by those muttered words. As am I.
"Cranberry sauce," indeed.