Back to selection
Starting Tonight: Secret Film Club @ reRun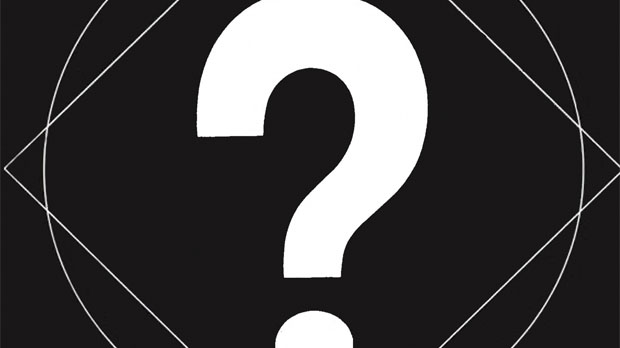 Since IFP and Filmmaker began programming the reRun Theater in Brooklyn, we've been trying to bring audiences great films, but also do it in an interesting and different way whenever possible. One of the ideas that we came up with to bring a little variety to proceedings was our Secret Film Club, which kicks off tonight.
In the next week, we'll be playing 11 films over five different nights. The screenings will all be free. But we won't be telling anyone what the films are. Cryptic clues will be distributed to give you something to go on, however, the first time you'll really know what the movies are is when the lights go down and the title comes up on the screen. Some of the titles will be familiar, some will not. Some are festival favorites, some have yet to reach the circuit, some have inexplicably flown beneath the radar. None of the films we're screening have played before in New York City.
As a teenager, my local film festival had an annual surprise movie, and the anticipation and the mystery of it all made the event a highlight — even if I didn't always love the movie. It was also a really pure way of watching cinema: no baggage, no expectations — the film just kinda happens to you. Hopefully, Secret Film Club will give that to audiences this week too, a hype-free viewing experience.
If you want to drop by and check out what we're doing, RSVP at the Secret Film Club event page. Be warned that it's first come, first serve throughout the week, so turn up early to avoid disappointment.
Below are the clues for the whole week; if you can decipher what most of the movies are, you're a better, smarter man than me!
Friday May 17
7:30PM Screening
Genre: Drama
Clues: Cherry Lawn // Austin // Mars
9:45PM Screening
Genre: Comedy
Clues: Long Streets // Twin Peaks // Graduation
Monday May 20
7:30 Screening
Genre: Comedy
Clues: Housebreakers // Broken Strings // Apocalypse
9:45 Screening
Genre: Documentary
Clues: Seafood // Top of the World // Hunter Gatherers
Tuesday May 21
7:30 Screening
Genre: Documentary
Clues: Truffaut // Ornithology // Ambulance Riders
9:45 Screening
Genre: Horror
Clues: Ventriloquists // My Best Friend's Wedding // VHS Tapes
Wednesday May 22
7:30 Screening
Genre: Drama
Clues: Memento // Abduction // Jigsaw Puzzle
9:45 Screening
Genre: Comedy
Clues: Prenup // Mr. Spock // 7-Foot Sub
Thursday May 23
7:30 Screening
Genre: Drama
Clues: Ukelele // Hearing Aid // Radio Shack
10:00 Screening
Genre: Comedy
Clues: Jurgen // Dolphin Rider // Lindir
PLUS…
A secret film with a secret screening time (sign up for more info)
Genre: Drama
Clues: Merry Men // Long Takes // Things That I've Kept to Myself