Back to selection
Win The World's End Prize Packs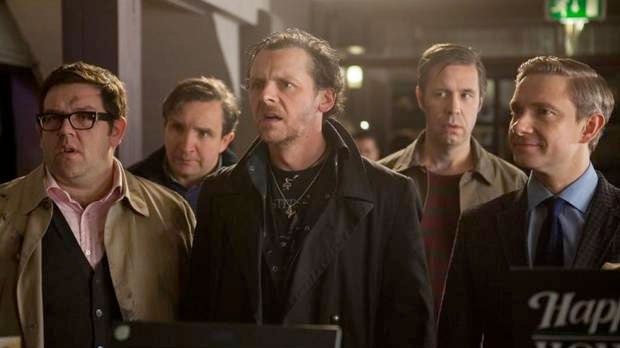 The World's End
Thanks to our friends at Focus Features, Filmmaker has three prize packs to give away to mark the upcoming August 23 release of The World's End, the conclusion of Edgar Wright's "Cornetto trilogy." The sci-fi-tinged comedy, starring Wright's regular cohorts Simon Pegg and Nick Frost, is about a group of high school friends who reunite 20 years on to try and complete an epic pub crawl, but find that their old hometown is not as they remember it.
So, if you would like a prize pack comprised of a special The World's End T-shirt and pint glass (see below), simply send your answer to the following question to nick AT filmmakermagazine DOT com: What is the name of the TV show on which Wright, Pegg and Frost first collaborated?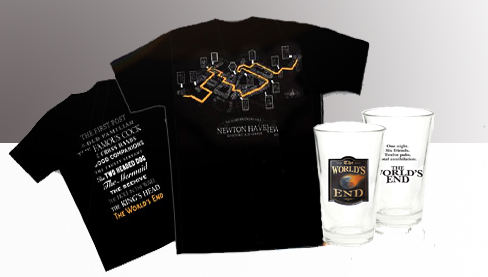 N.B. This contest is only open to residents of the U.S. and Canada.