Back to selection
Win a DVD Copy of Ulrich Seidl's Paradise: Love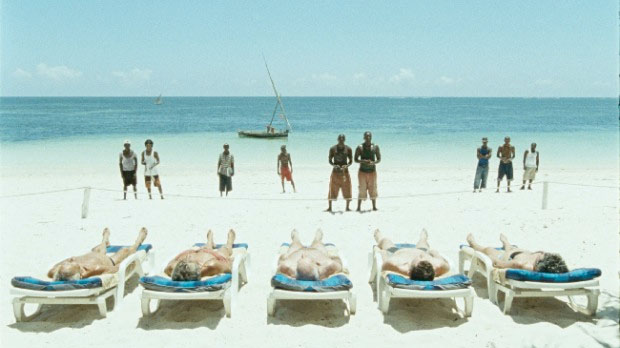 Paradise: Love
In the past year or so, austere Austrian auteur Ulrich Seidl has unspooled his Paradise trilogy at major festivals: Paradise: Love premiered at Cannes last year, Paradise: Faith at Venice later that fall, and Paradise: Hope bowed at the 2013 Berlinale. Strand Releasing has picked up the trilogy for distribution in the U.S., and the first installment has just hit the home entertainment market, with Love coming out on August 6.
Courtesy of Strand, we have copies of Paradise: Love to give away on DVD to the first five (5) people who email nick AT filmmakermagazine DOT com with the correct answer to the following question: What is the name of Seidl's wife and co-writer on the Paradise trilogy and other films?
N.B. This contest is only open to residents of the U.S. and Canada.