Back to selection
Getty Museum's New "Open Content" Initiative Makes 4,600 Pieces of Art Free to Use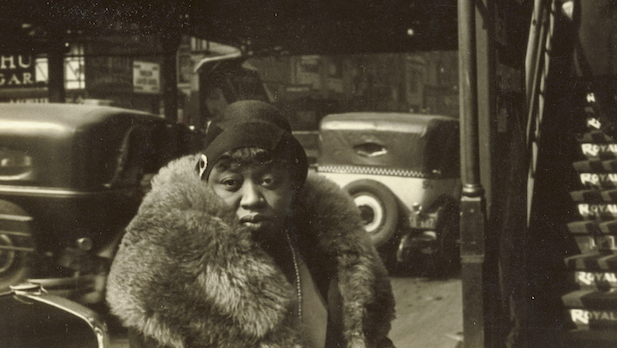 6th Avenue / Forty-Second Street, by Walker Evans
The Getty Museum made an unusual move for the art world last week when they decided to launch their new "Open Content Program", making over 4,600 pieces of the Museum's private collection available to download, use, modify and publish for any purpose (all in beautiful full resolution).
About this decision, the museum explains: "The Getty was founded on the conviction that understanding art makes the world a better place, and sharing our digital resources is the natural extension of that belief."
Though there are no films included in the Open Content Program, there's no doubt a vast treasure trove of amazing media available (photographs, manuscripts, paintings, etc.), all ready to be studied, explored, remixed and reinvented by artists of every medium and kind. At the very least, this new initiative is a boon for film art departments, who are often left in clearance hell when using archival set dressing. Click here to start your own search and see what you can find!
Photo Credit: Walker Evans, photographer (American, 1903 – 1975), 6th Avenue / Forty-Second Street, 1929, Gelatin silver print. Image: 12.1 x 18.6 cm (4 3/4 x 7 5/16 in.) Mount: 18.7 x 21.7 cm (7 3/8 x 8 9/16 in.). The J. Paul Getty Museum, Los Angeles
© 2023 Filmmaker Magazine. All Rights Reserved. A Publication of The Gotham