Back to selection
Blue Is The Warmest Color: Beyond the Media Circus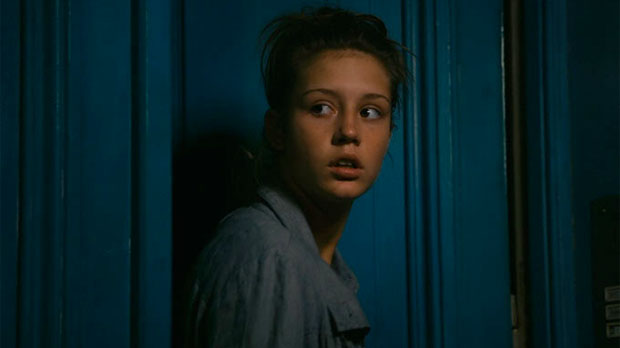 Blue is the Warmest Color
Enough ink has been spilled over the on- and off-screen controversies encumbering Blue Is The Warmest Color that any moviegoer should find herself beholden to a stance before the film even begins. Subconscious or otherwise, the effects of a months-long media onslaught are almost inescapable. As a woman, I've been instructed by some grandes dames of criticism that I ought to take issue with the fact that a man has made such a liberal exploration of female sexuality. As a consumer, I've learned that the man in question is tortured, torturous and arguably unhinged for threatening to sue one of his actresses for speaking her mind. But as a viewer, I find it hardest to ignore the breathtaking work of cinema at the eye of the storm.
Provincial by comparison, the film's French title, La Vie d'Adèle—Chapitres Un et Deux, is altogether more fitting. Though it is marketed as a love story, Blue Is The Warmest Color is foremost a no-holds-barred character study, one that crests and falls at the mercy of the extraordinary Adèle Exarchopolous. It is a scrutiny of the human condition — our capacity to live, to love, to eat, to learn, to share, to grow — that does not so much lure the viewer into its orbit as rope her with brute, emotional force. Scattered bits of heavy-handed conceits aside, Adèle's evolution as a woman and a person, as she moves through lovers' arms, unfolds in a most organic manner. To this writer, every turn and transition the film assumes in its near decade-long span is faithfully earned, in large part due to Exarchopolous's uncanny ability to splay her character's conscience across her countenance.
In a more stylized but still wholly impressive performance, Léa Seydoux's Emma catalyzes Adèle's self-discovery, coaxing her from confusion to comfort, before quietly domineering her aims with a classist affect. Their break, as seemingly urgent as their meeting, is made all the more devastating by Adèle's compounding loss of identity. At times, it as though she has forgotten how to breathe.
Abdellatif Kechiche charts Adèle's growth in his own way, through sex, yes, but also, dance. In two pivotal companion scenes toward the film's final act, Adèle's sense of self vis-à-vis the state of her world is conveyed not through dialogue, but sequences of movement. It is in these watchful moments that Blue Is The Warmest Color finds its greatest strengths, and there are plenty of these moments to be had, lest we forget that sex consumes approximately 10 of its 179 minutes.
Above, Adèle dances at her 18th birthday party.  Over at the Times, listen to Kechiche narrate a scene.
Blue is the Warmest Color opens today in New York at the IFC Center, where you can see it even if you aren't a card-carrying member of the 17 and up crowd, and Los Angeles, via Sundance Selects.