Back to selection
Gangsters, Baseball, Bathhouses and Bill: The 22nd Annual Hot Springs Documentary Film Festival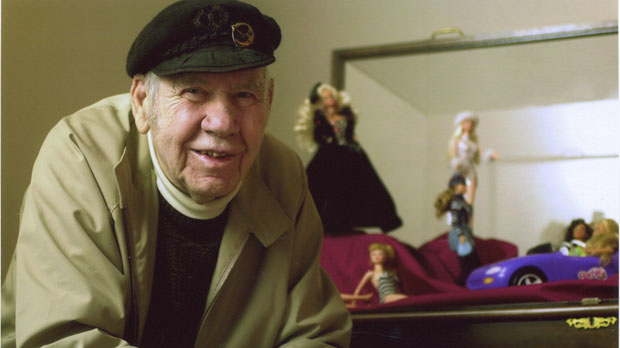 Magical Universe
Amsterdam, Copenhagen, Toronto, Sheffield – Hot Springs, Arkansas? When one thinks of big doc fests, the onetime playground of Al Capone – and Bill Clinton's childhood home – doesn't immediately spring to mind. Yet this historic spa town, containing 47 natural hot springs and Hot Springs National Park, the oldest federal reserve in the U.S., also hosts the country's oldest doc fest. Now in its impressive 22nd year, the Hot Springs Documentary Film Festival exceeded my expectations and then some, its programmers bringing in high-quality nonfiction fare – not to mention topnotch filmmakers and colorful characters – that perfectly aligned with the city's oddball Southern charm.
The opening night's screening of Ryan White's Good Ol' Freda was a prime example. Though premiering with a feel-good music flick about the Beatles' longtime friend, fan and secretary Freda Kelly at first glance seemed a strange choice, it made smart sense in light of the fact that none other than Freda herself showed up. And not only did the limelight-shy Liverpudlian attend – along with her devoted daughter Rachel Norris and the film's producer Jessica Lawson – she took full advantage of HSDFF's one of a kind festivities. (Seeing the Fab Four's confidant enjoying a turn at the gaming tables set up at the party at The Gangster Museum – you can't make this shit up.)
Indeed, the reason White's thorough (and Beatles-approved) doc – which includes original Beatles music in addition to archival footage – is truly heartwarming is because the woman at its center is so unpretentiously accessible and endearing. In this family values rock 'n' roll film we're treated to sweet tidbits, like the fact that Freda initially and naively gave out her home address for the Beatles' fan club address. (Which makes innocent sense since Freda considered herself part of the fan club – so she treated each and every Beatlemaniac with due respect.) Also that she gave away most of her memorabilia in 1974 – which she doesn't regret because it all went to the fans. Freda onscreen is that rare talking head you're more than happy to hang out with for an hour and a half. Listening to her reminisce about Ringo's mom, Paul's dad, George's protective parents, or John's Aunt Mimi with every bit as much love and enthusiasm as she has for the legendary musicians sheds new light on an already exhausted subject. It also gives us great insight into the loyalty and genuine goodness of good ol' Freda herself. The solid moral compass inside this fun unassuming gentlewoman – a firsthand witness to the British Invasion who never cashed in or sold out her famous friends – was on full display at HSDFF, both on the big screen and off.
Yet Ms. Kelly was merely one of many fascinating characters I ended up meeting at The Arlington, a 19th-century hotel in the majestic Overlook tradition – the ninth floor rumored to be haunted, while Al Capone made a habit of renting the entire fourth to accommodate his entourage – with two grand ballrooms that served as screening venues. (In prior years, screenings took place at the Malco Theater down the street – until a micro tornado hit it. Don't ask.) Which allowed for us festival guests to pretty much roll out of bed and to the movies, or to the filmmakers' lounge for all types of small chat and snacks.
Indeed, the little resort of Hot Springs was jam-packed with an eclectic mix of visitors. Actor Peter Coyote showed up to accept a tribute (complete with a videotaped congrats from Ken Burns), while actress Tess Harper (Tender Mercies, No Country for Old Men, etc.) arrived to serve on the Best Feature Documentary jury. Music doc subjects included Branson, Missouri singing duo Bill and Gail Lennon (in town to support AJ Schnack and David Wilson's We Always Lie To Strangers) and Arhoolie Records founder Chris Strachwitz (for Chris Simon and Maureen Gosling's This Ain't No Mouse Music); sports docs got a boost from Coach Bill Courtney, subject of Daniel Lindsey and T.J. Martin's Oscar-winning Undefeated, and none other than notorious big leaguer Jose Canseco (rumored to have stayed in Al Capone's favorite room), subject of Bill McAdams, Jr.'s closing night world premiere Jose Canseco: The Truth Hurts. And this was in addition to the slew of filmmakers – the majority of docs had at least one director or producer in attendance – that came to introduce their work, do Q&As (a few actually moderated by the Clintons' longtime buddies and advisors), and partake in the many panels and forums.
All of which gave HSDFF the feel of the Karlovy Vary International Film Festival – another spa town, in this case anchored by the Grandhotel Pupp – more than that of its big city sister fest in Little Rock. (Though Little Rock Film Festival founders Craig and Brent Renaud did attend to present a forum around their latest series for Al Jazeera America, Fight for Chicago – and even brought along two of their subjects, former gang members Derek "Shotgun" Brown and Reverend Robin Hood. Yup, Chicago's in the house, Al Capone!) Nighttime parties in private houses and in converted bathhouses – Superior Bathhouse is now the Superior Bathhouse Brewery & Distillery, while the Museum of Contemporary Art occupies the former Ozark Bathhouse – along Hot Springs' historic Bathhouse Row added to the glitz. (And yes, you can still have a real spa experience at the Buckstaff Bath House or at the Quapaw Baths & Spa.)
But back to the main reason so many intriguing folks showed up to this onetime hotbed of illegal gambling, and before that, spring training camps (which is why the closing night baseball doc also made perfect programming sense). From prestige flicks like Joshua Oppenheimer's The Act of Killing to quirkier fare like Dave Carroll's Bending Steel, (Oldetime Strongman subject Chris Schoeck even attended for some post-screening steel bending) there seemed to be something for every docuphile. Yet the diverse selections that thrilled me most had one thing in common – they took a different path over well tread ground, approaching familiar subjects from an angle I hadn't seen before.
Such as Lorraine Price and Juliet Lammers's Last Woman Standing, which follows the nail-biting rivalry between two of the world's best boxers – who also happen to have formerly been longtime close friends – as they fight for a single spot on Canada's Olympic team. Shawn Efran and Adam Ciralsky's The Project, while different in subject matter, was likewise filled with suspenseful twists of fate. (Though I'd much prefer to see a Hollywood version with some bells and whistles – rather than sit through its tepid Discovery Channel-style approach that doesn't allow us to get close to any of the characters.) The Project is an intriguing look into the Puntland Maritime Police Force in Somalia, made up of pirate hunters trained by guys from Blackwater – founder Erik Prince is even featured – and other controversial soldiers of fortune. It might also be the only pro-mercenary doc I've ever seen, with its inclusion of talking heads that prefer their actions to speak louder than any governments' or NGOs' toothless words.
Also fascinating for its politically incorrect (to baseball fans) content was Jose Canseco: The Truth Hurts, McAdams, Jr.'s ESPN-style one-sider that contrasts archival, usual-suspect news footage from Major League Baseball's steroid scandal with Canseco's greatest hits (literally) and recent, up close and personal interviews with the power-hitting whistleblower himself. Surprisingly, Canseco, who comes off as both unhinged and completely rational, mounts an Elia Kazan-type defense when questioned about naming names during the Congressional hearings. He simply thought juicing was bad for the game and that lying to Congress was just plain wrong – truth-telling collateral damage to himself and others be damned.
Then there were a whole slate of notable, and often noble, docs that showcased the diversity of the African-American experience. (Another smart programming move considering Arkansas's disturbing segregationist history.) Bill Siegel's The Trials of Muhammad Ali shed light not only on the champ's early years, and Ali's split from his former identity as Cassius Clay (which didn't include turning his back on the group of old white guys who initially supported his career), but on the divided African-American population itself during the civil rights era. North versus South, urban versus rural, Islam versus Christianity, Malcolm X versus MLK – Ali was the lightning rod for an entire society's contradictions. (One talking head recalls that Malcolm X and Islam represented city folk, while MLK's Christianity spoke for the rural South. Another called Christianity the "slave-making religion" and Islam the "slave-breaking" one. Hardly the united black front the March on Washington emblemized.)
Yoruba Richen's Urbanworld Film Festival winner The New Black, which addresses the issue of gay rights in the black community, and Louis Alvarez, Andy Kolker, Peter Odabashian and Paul Stekler's Getting Back to Abnormal likewise delved into African-American division. Getting Back to Abnormal was a surprisingly cohesive (considering all the head cooks in the kitchen – two of whom served on one of the panels I participated in and seemed to get along just fine) peek at the question of whether a white outsider can lead black constituents better than one of their own. By following the brash New Orleans city councilwoman Stacy Head – the first white to represent her district in 30 years as a result of the Katrina exodus of so many blacks – as she runs for reelection with the help of her equally assertive, African-American political advisor Barbara Lacen-Keller, the directors capture both the myriad dysfunction and the raging hope that make up The Big Easy. It's a city populated with lots of black white folks and white black folks, as one talking head notes. Or as David Simon puts it – a place that won't educate your kids, but will always make you smile.
Grace Lee's American Revolutionary: The Evolution of Grace Lee Boggs took the black-versus-white dichotomy even one step further and rendered it colorblind through the eyes of its 98-year-old rebel protagonist. The feisty, Chinese-American civil rights pioneer is not only older and wiser – but so wise that she forces the younger Grace Lee to step up her own filmmaking artistry just to keep up with her. ("Marx in 30 seconds" and "Hegel in 30 seconds" are two fun and inventive, animated interludes that give us philosopher novices a glimpse into the mind of this modern day Socrates.) Indeed, I can't remember the last time I witnessed a doc's subject constantly challenging a director to be better by virtue of just being better – i.e., evolving every minute of every day – herself. (After all, this is a lady who lives by the creed that you must change yourself in order to change the world, who believes that ideas have power because they shift.) Testimony from the likes of Bill Ayers and Angela Davis – who says that this Detroiter has done more for black power than most blacks – and the plethora of archival footage, including a hefty FBI file, pale in comparison to this near-centenarian's presence onscreen. "I feel so sorry for people who don't live in Detroit," Ms. Boggs laments in the doc's opening, as Lee's lens captures both the gutted building they're strolling by, and the endless possibilities that Grace Lee Boggs sees in everything.
Alas, the only piece missing was Ms. Boggs in person in Hot Springs, or even via Skype (with this fan moderating the Q&A!) Indeed, I'm sure she'd have plenty to say about flicks like The Trials of Muhammad Ali (and the fact that we see events through the eyes of the media, which can never give us the whole context) and Getting Back to Abnormal (which addresses her belief that just because a leader is black does not necessarily mean change will come – that it could also herald business as usual). Fortunately, I did get to moderate one post-screening Q&A via Skype, with co-directors Joe Brewster and Michèle Stephenson, whose deservingly buzz-worthy American Promise nabbed HSDFF's top prize. Initially inspired by Apted's Up series (until some of the kids dropped out of filming), this upper-middle-class Brooklyn couple kept the lens on their son Idris and his friend Seun for a whopping 13 years as the two navigated the majority white world of the prestigious private Dalton School. (To different ends – and coasts. Somewhat spoiler alert: Seun is now at an NYC college, Idris in Cali.)
The sheer honesty admitted onscreen – Seun's mom wants her son to be comfortable around whites in a way she's not, Idris earnestly asks if it would be better for him at Dalton if he were white, an administrator cops to African-American boys not doing as well as black girls at Dalton – makes American Promise engagingly unpredictable. Brewster and Stephenson favor subtlety and questions over preaching and answers, and aren't afraid to show their own sometimes questionable parental choices warts and all. (Also, it doesn't hurt that their charismatic son Idris has stand-up comedic timing to lighten the doc's heavy load. "Stanford is calling my name," he waxes rhapsodically. "Idris? Yes, Stanford." And during the Obama campaign he asks his fellow volunteer mom, "Should I write deceased – and hung up?" after a cold call he makes to a widow goes awry.)
Yet my own personal pick of the fest was a film that played in the Low Key Arts: Outsider & Underground series at the Low Key Arts space – an adorably shaggy, indie music and arts venue around the corner from the Arlington that nicely meshed with the sidebar's "music and art docs with edge" description. Jeremy Workman's Magical Universe is a perfect example of my "filmmaking should match subject matter" mantra, a throwback-to-the-90s, NYUFF-scruffy doc crafted in a style that brings us closer to (and practically inside the brain of) the 88-year-old outsider artist at its core. Through the use of nearly 15 different cameras (filming took place over a decade) and collage editing – that includes animated images of doors opening to more doors ad infinitum – Workman's film is filled with jack-in-the-box surprises. Thus, it even manages to encapsulate the enormity of what one newspaper reporter in Maine describes as the local, real-life Chronicles of Narnia house designed by Al Carbee. With its Norman Rockwell jigsaw puzzles filling one room, hundreds of guppies in tanks in in the next, any spillover collected in a barn converted into the back of the house and entered via a closet door, it's an artist's every fleeting impulse actualized. Carbee's a modern-day Henry Darger, who can't seem to stop creating – especially within a realm most often associated with little girls.
In this case, Barbie. The film springs from Workman's award-winning short Carbee's Barbies (included in Magical Universe in its four-minute entirety), about Carbee's intricate dioramas featuring the famous doll and her friends. In that sense, Carbee is also a bit like Mark Hogancamp, subject of Jeff Malmberg's 2010 Marwencol. Hogancamp likewise finds comfort in building dioramas, though with toy soldiers, which he, like Carbee, then photographs as well. But unlike that film's director, NYC-based Workman's relationship with his subject in Saco, Maine, takes a more personal and downright bizarre turn with the two – well, three, as Workman's girlfriend Astrid also becomes part of the story – exchanging reams of correspondence. Letters, photos, videos fly back and forth over the years, often with Carbee using Workman's work as raw material to be repurposed for his own (not unlike how Workman molds Carbee's image in his editing room). A strange artistic hybrid begins to emerge, culminating in the octogenarian widower finally getting a critically-acclaimed art opening – recognition that both thrills, "First time I've ever entered into the real world," he notes, and scares him – and Workman a new film. Carbee also says that the exhibition "frees" him. So when we learn at the end that ultimately Carbee's artwork was all destroyed in the house foreclosure after his death it's heartbreaking. And also, strangely and beautifully fitting.