Back to selection
Sundance Offers 2014 Artist Merch, Including Miranda July Scarf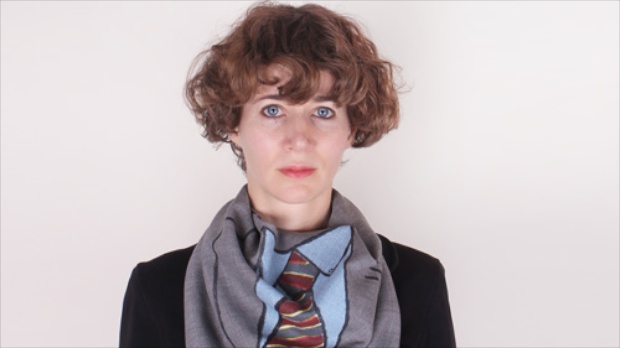 At Filmmaker we are lousy with merch. We used to have t-shirts and tote bags, and they sold okay. But supplies dwindled, they were discontinued, and a more ambitious array of Filmmaker-branded collectibles is just another item on our escalating to-do list. (Filmmaker, by the way, is not alone in our merchandizing malaise. Elsewhere on this site, Sarah Salovaara notes the scarcity of indie film consumer swag in general.)
Perhaps when we do get our merch store together we'll look to Sundance for inspiration. The Sundance Film Festival's Artist Editions line includes Shirin Neshat t-shirts, Susan Sarandon dessert plates, and even a Wayne White snow globe. But the most impressive item is, in my opinion, the Miranda July printed wool scarf. From the catalog:
MIRANDA JULY WOOL SCARF- Artist/writer/director Miranda July designed this 100% Italian wool scarf exclusively for the Sundance Film Festival Artist Editions. It's hand silkscreened design features a fancy diamond and emerald necklace on one end and a conservative suit and tie on the other. Dry clean only. One size. Approx. 28" square. Made in U.S.A.
The scarf is $75 and began shipping this week, just in time for the snowy fest.