Back to selection
Filmmakers Behind Hollow Answer Your Questions About Interactive Documentaries From Noon – 1 P.M.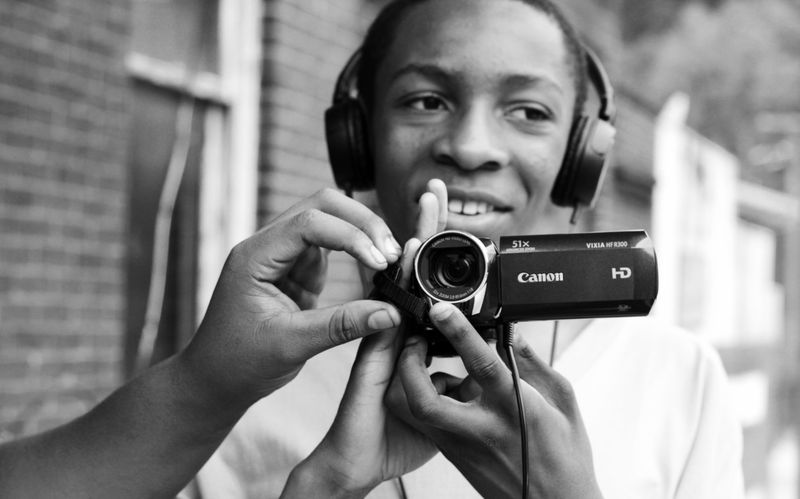 Hollow
The interactive documentary is on the rise. Elaine McMillion Sheldon, one of our 25 New Faces, found that countless filmmakers were after her advice on crafting this intricate new medium following the release of Hollow, her comprehensive portrait of small-town West Virginia. As such, McMillion Sheldon and her team — including Sound Designer Billy Wirasnik, Technical Director and Senior Developer Robert Hall, and Art Director/Designer and Architect Jeff Soyk — thought to hold a Google Hangout, in which interested parties can have their questions about fundraising, community building, design, development and other building blocks of the interactive documentary, fielded from those who've experienced the process first hand.
In an interview with Randy Astle, McMillion Sheldon was keen to note the differences the medium presents from more traditionally structured work: "As a linear filmmaker, I've never had to think about user experience. You craft the one user experience and you edit those arcs and those moments where you're hoping people will laugh or cringe. But with this type of project where people can come at the narrative from all different directions you have to think through all these different pathways, and that's something that Jeff [Soyk] really spearheaded and taught me about." Added Soyk, "Our biggest challenge was definitely the fact that the web and film are two mediums that kind of contradict each other in a lot of ways."
Though this new ground presents thrilling experimental opportunities for filmmakers, a little guidance never hurt anybody. Join the Hollow filmmakers in a Google Hangout from noon – 1 P.M. today, moderated by TFI's Opeyemi Olukemi, and read more about the chat here.
Update: Here is the full discussion.