Back to selection
Sundance Announces Short Film Challenge, Premieres Five Shorts on Global Poverty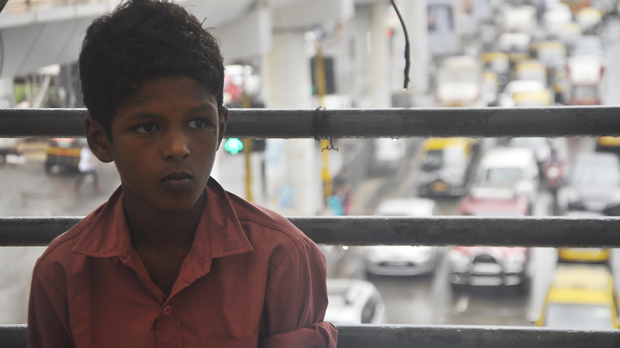 The Masterchef
At a private event featuring film screenings and a panel discussion, the Sundance Institute today announced the Sundance Institute Short Film Challenge, supported by the Bill and Melinda Gates Foundation. The Challenge intends to spur the production of documentary and narrative short films (three to eight minutes long) depicting the creativity of real people seeking solutions to the challenges of extreme hunger and poverty in their communities.
Said Sundance Institute Executive Director Keri Putnam in a statement, "With the support of the Gates Foundation, we are proud to launch this short film challenge and support filmmakers around the world in telling stories that inform and engage audiences in ways that are as innovative and imaginative as the solutions people are putting into action every day."
The Challenge is now open, with films able to be submitted via the Tongal platform through July 1, 2014. Winning films will receive $10,000 and the directors will be flown to next year's Sundance Film Festival.
Five films were commissioned to jumpstart the project. They are: Megan Mylan's After My Garden Grows; Hank Willis Thomas & Christopher Myers Am I Going Too Fast?; Jeff Reichert & Farihah Zaman's Kombit; Ritesh Batra's The Masterchef; and Tod Lending's Vezo. Varying dramatically in style and approach, the shorts screened last night, followed by a panel discussion led by Life Itself director Steve James.
James kicked off the conversation by noting a commonality among the shorts, whose locations spanned from Port au Prince to Madagascar to Nairobi: they all deal, in some way, with perception. They are about, James said, "the perception we in the West have of these places but also the perception in these places the people have of themselves." The shorts intend to dispel the stereotype of passive poverty-stricken dwellers in developing nations, focusing instead on the ingenuity citizens deploy to surmount their situations. Examples include a family in a small fishing town developing sustainable fishing practices (in Vezo); displaced people in Haiti starting a micro-garden movement to grow nutritious food following the earthquake (Kombit); and a young girl in India who tills a plot of land to feed her family (After My Garden Grows).
The shorts, said James, attempt to "bridge art cinema and activist cinema," and, indeed, says Zaman, each film is about "something else" other than its ostensible subject. (For Reichert and Zaman, that "something else" was showing their subject's pride about his work.)
Storytelling strategies ranged from the straightforward to the experimental. Vezo's story was narrated in plain terms by its family's nine-year-old daughter, with lovely animation depicting the imperiled ocean ecology. The Masterchef was the only fiction film in the group, although James said he initially mistook it for a doc. Director Batra, whose The Lunchbox is forthcoming from Sony Classics, said the film was inspired by an experience he had scouting Mumbai for that feature with a prospective d.p. After two productive weeks of scouting, the cinematographer went back to England but then later called Batra, saying he couldn't do the film. As a new father, he said he was too upset by the poverty, the children living on the streets. Batra asked himself, "Am I a bad person because it doesn't affect me?" So, he made a film about a young boy inspired by a famous TV chef. Batra said, "It is about hunger but it is not about hunger — it is about a character who is hungry to make food for other people."
The most interesting of the films was Thomas and Myers' Am I Going Too Fast?, a dense assemblage of images and voices depicting ordinary people in contemporary Nairobi deploying new financial technologies, such as cell-phone banking and micro-lending. In contrast to the other films, which told direct stories, Thomas' and Myers' films clashed voiceover and imagery to create a sensory analogue to the city's new emerging digital economy.
Said Thomas, "We wanted to circumvent what we've seen before in 'poverty films,' which is that poverty lives in children because we sympathize more with a child." Their film has "a more experimental voice," he continued, "rather than a perceived intimacy. We don't want you to think that you know [one of its subjects] because you don't him." The experimental approach had a political intent as well. Because the cell-phone banking strand of the story — in which Nairobi citizens create an effective new currency from unused cell-phone minutes — would be "making a commercial for this corporation [the wireless company]," said Thomas, "we wanted to crack this story apart and show its multiple levels."
The five short films will premiere on digital platforms throughout the year. For more information on the Short Film Challenge, visit the Tongal page.